We are kicking off my birthday with some new recipes, some new and old traditions. The past few years or so we went away for my birthday, just Jimmy and I. Some of my birthday vacations have been cruises, Vegas, Arizona and Colorado. However this is my first birthday with kids and it is definitely going to be a lot different. We are planning to go visit Grandma for the weekend. When Jimmy asks what they want to do for my birthday, they are all over the place with ideas and I just laugh. I really wanted to go away for my birthday for a long weekend since the kids are off, but we don't have a puppy sitter for Cashew. Plus we decided to save the money and put it towards a vacation right after Christmas. We also haven't seen grandma in awhile so we are planning on going there, but who knows that could all change. 
One new tradition this year is the kids are helping me make my birthday cake or cupcakes. So it will be interesting. HaHa. I definitely will let them make it, not sure If I will let them decorate it. My control issues will probably set in and I want to share the recipe with you, so we will see. Usually my recipes are done ahead of time and not last minute my birthday recipe. But I honestly can't decide what flavor I want for my birthday. So stay tuned.
Another new tradition is that the kids want to serve me breakfast in bed. Which I am laughing about. First of all I am up way before everyone else, second I do protein shakes just about every morning and third we will be at grandma's and Cashew doesn't sleep in like she does at all at home. So I will keep you posted on this new tradition.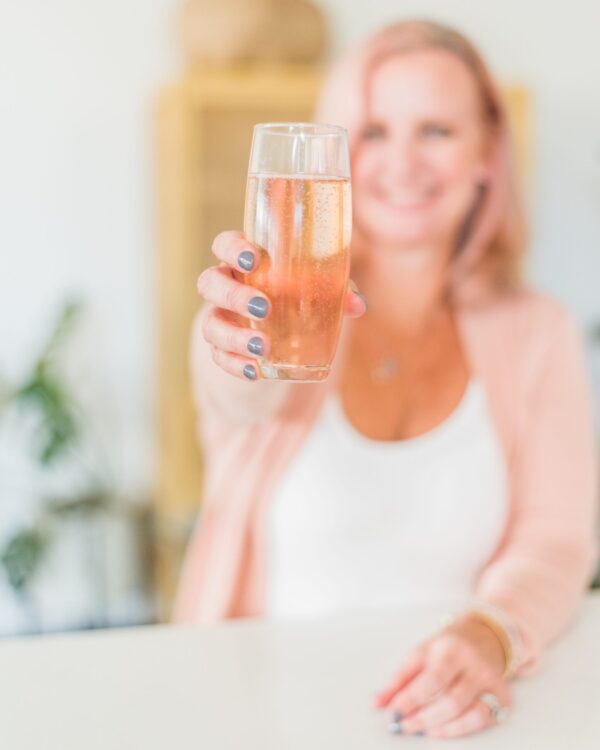 Let's talk about new recipes coming to you this week. I have my super easy homemade meatball recipe, which you will definitely want to try. I also have a lasagna recipe coming out too. Growing up I always had stuffed shells and sometimes lasagna for my birthday. That was until I got older and started realizing how much I love shrimp scampi. Plus the kiddos begged for lasagna, so I made them mine and now they ask me all the time to make it again. I will also have some birthday celebration recipes for you too, well I hope so. Honestly I have all these plans and I am never sure what is going to happen. Because LIFE HAPPENS ALL THE TIME!!
I look forward to celebrating with my family this week and with you! 💕🥂
Billie-Jo
Check out some of my favorites for birthday recipes.