Motherhood has many seasons, just like the four seasons we have. Well in NC we have some fake seasons. Like right now as I am typing this we are having Fake Fall. I know the Summer heat is coming back soon. Motherhood and my life is like that. August was all about growing as a mom and a person. I felt like I had a few days of waiting in September. Now I feel like I am growing in other areas like a business owner, a sister and I guess you could say as myself too. Of course I am still growing as a mom and wife, no matter what I hope to always grow in those areas. 
Trust me I had some major setbacks this past week of being a mom and wife.Talk about a learning experience. Totally realizing some things that triggered the kids. One thing I am really working on is the whole giving grace thing. You know when you make a mistake and forgive yourself and move on. Say that is okay, the day didn't go as planned. That is not easy. I mean who really likes to mess up. The kids have shown me grace and Jimmy has shown me grace. I mean life happens, if I get caught up on the day that isn't going as planned, it just makes things worse. So I am working on growing and getting to know God better. I know at the end of this growing season, I will be a better person. Some people don't want to grow and I think that is sad. Trust me I get the hard seasons. I am in a hard season with JJ. I go to bed crying some days and just want to pull my hair out. This boy is the most loving kind boy there is, but is such a strong willed child. So during the growing season,I can either embrace it and learn and grow from them or I can stay in the same place and be complacent. I hope you choose to embrace it and grow too. 
Sometimes I think I am done growing for the season, but God is like nope, you are still growing. Maybe I just need to wait or maybe I just need to be watered to continue to grow. So I focus on learning and growing in the present. I just know I can't be afraid God is with me and He will help me grow. I know growing can be messy.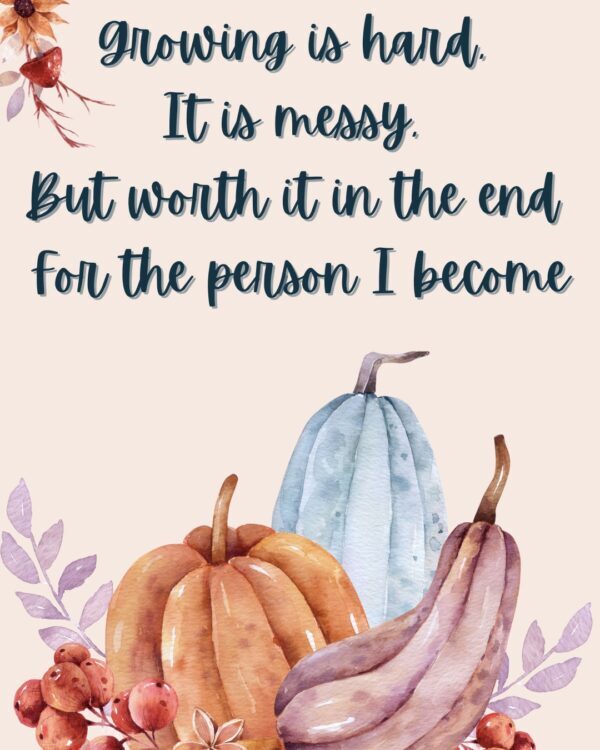 As summer is coming to a close, I know Fall is waiting for me. Fall is a season of waiting and clinging to God. Clinging to the truths I know about God.I love Fall and I am so excited about the Fall season in my life. I mean the waiting season can be so wonderful. However, I am also dreading this Fall season. I know I need to cling to Him, because I know this waiting season is going to be hard. Not just for me, but for the kids and Jimmy. As of the end of October the 6 months will be up when we can finally apply for adoption of the kids. NC has a law that kids have to live with their foster parents for 6 months before applying for adoption. While I am excited about that happening, I also know there is a chance it won't be finalized before Christmas. The kids want to be adopted before Christmas. They think it will be the best Christmas present ever and we agree with them. Everyday one of the kids says I really wish we were adopted already. But Lele is scared of the process taking so long. She has friends that it took over 2 years for it to happen. I know our case is different from that case. It is hard to explain to her because she doesn't understand everything. I know the longer it takes, the harder it will be for all of us. Even though we truly feel like a family, we really want it to be official. 
I need to remember that I don't need to be afraid, God is with me. I know this journey is all in God's plan and timing.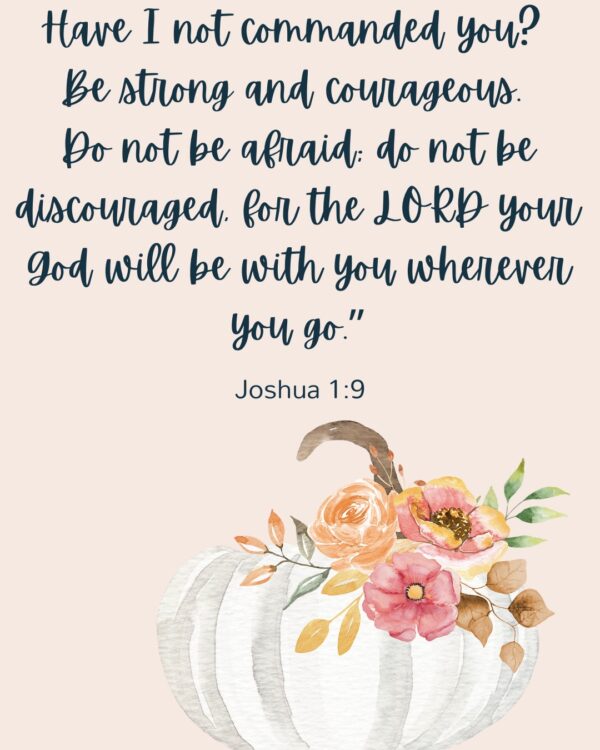 So if you could please pray that the next few months go smoothly for us and we all have patience in the process and the waiting. The best Christmas present for these kids would be to celebrate the birth of Jesus and their adoption. 
That's the Dish from my Kitchen to your Kitchen 💕
Billie-Jo