RECIPE
Almond Cupcakes with Strawberry Buttercream
Life has been so crazy. I haven't had much time to work on recipes, blog, bake or even take pictures. I had these cupcakes made weeks ago and I am finally getting around to get the recipe to you. I wouldn't trade these past few weeks with the kids for anything. I love having them here. They are also back in school, so I am slowly getting in a groove with life. I know it's gonna take some time.
It took me awhile to perfect my almond cupcakes. I have been working on this recipe for years. I love a good almond cupcake. I want it to be flavorful, moist, light and fluffy, this cupcake is all those things. I decided to go with a strawberry buttercream. Strawberries are in season and it's the perfect time to make anything strawberry.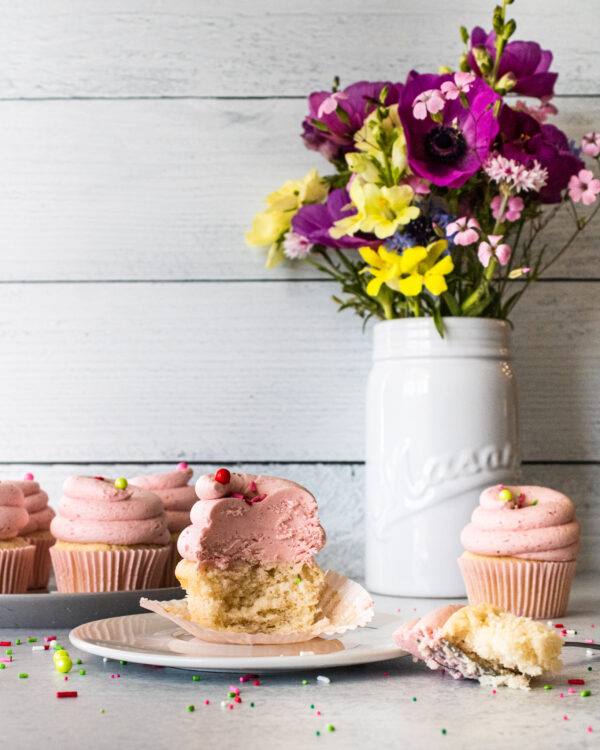 Homemade cupcakes are not hard to make, so don't be afraid. Follow the instructions and you will be golden. Make sure not to over mix them or over bake them.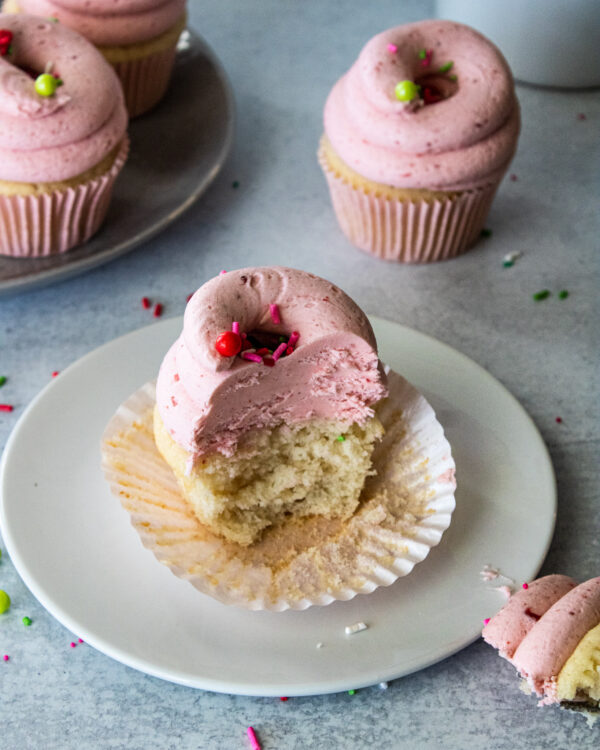 I know you are gonna love these cupcakes as much as we do.
That's the Dish from my Kitchen to your Kitchen 💕
Billie-Jo
Ingredients
6 tbsp unsalted butter room temperature

1 cup sugar

1 tsp vanilla extract

1 tsp almond extract

3 egg whites room temperature 

1 ¼ cup all purpose flour sifted

1 ½ tsp baking powder

½ tsp salt

½ cup yogurt or sour cream room temperature 

¼ cup milk room temperature 

Strawberry Puree- 1 ½ cups chopped strawberries

Strawberry buttercream-1 ½ cups unsalted butter, ¼ cup strawberry puree, dash of salt, 4 cups powdered sugar, 1 tsp vanilla extract.
Directions
Preheat the oven to 350 and line a cupcake pan with greaseproof liners, set aside. 

Cream butter and sugar on medium until light and fluffy, about 3 minutes. 

Add vanilla extract and eggs, mix until combined. Make sure to scrape down the sides of the bowl. 

Add sour cream ,mix until combined.

Slowly add half the dry ingredients.

Add the milk, mix until combined.

Add remaining dry ingredients, mix until combined. Make sure not to over mix.

Scoop batter into prepared cupcake pans. Fill about ⅔ full. Bake for 17 minutes or until done. Cupcakes are done when a toothpick comes out with a few crumbs or you touch the cupcake and it bounces back, 

While the cupcakes are baking, make the strawberry puree. In a blender puree the 1 ½ cups strawberry.  Add the puree to a small saucepan and let it cook on medium heat, bring it to a slow simmer. Let it cook down to about ¼, no more than ⅓ cup, this will take about 12-15 minutes. Set aside and let it cool completely. Place in fridge until ready to use.

Let cupcakes cool completely. Place cupcakes in the refrigerator for about 20 minutes. While cupcakes are chilling make the buttercream.

Cream butter until light and fluffy. Add the strawberry puree. Beat until combined. Add a dash of salt. Slowly add the sifted powdered sugar. Add vanilla, beat until fluffy. Decorate cupcakes as desired.
Ready in 90 minutes, includes cooling time
Makes 1 dozen
Tips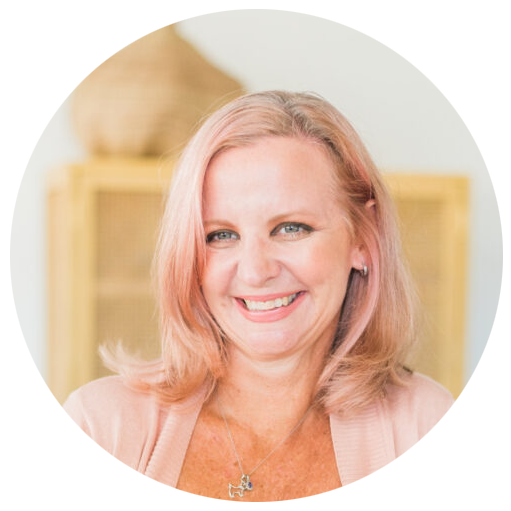 Hey there!!
I'm Billie, a recipe creator, food photographer, a girl that just loves to be in the kitchen and a travel lover. more >
Related Recipes