RECIPE
Strawberry White Chocolate Almond Scones
I asked JJ what he wanted me to make for a snack and he said scones! Okay Bud!! I will make you some scones. He loves strawberries, so I went with a strawberry white chocolate almond scones. I thought they would be a perfect scone for Valentine's Day. The combination of strawberry, white chocolate and almond paired so well together. So I can't wait to make this same combination in a cake soon.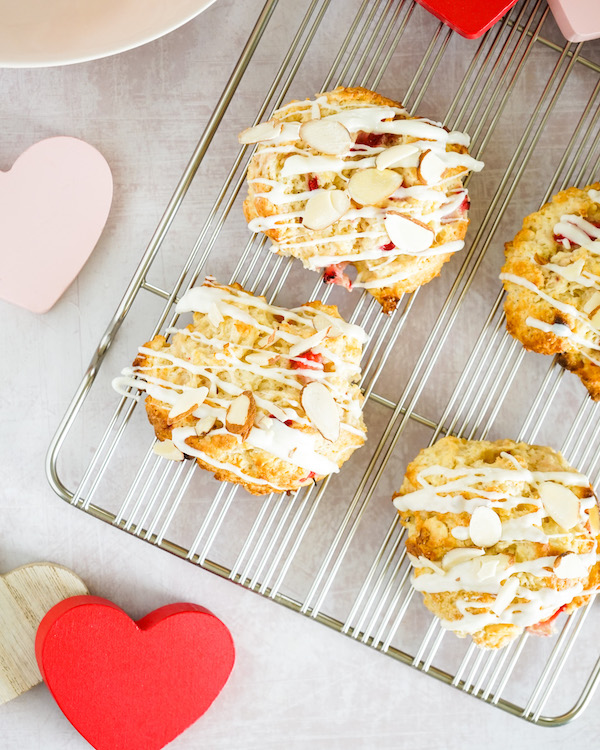 When it comes to scones, I always use frozen butter. It really is the best way to make scones, you can see the butter melt while the scones are baking. This helps keeps the scone moist. I mean I think dry scones are well gross. I remember someone giving me a scone one time and it was so dry. Like so dry it was stuck in my mouth. The dough might seem dry when mixing it together, but once the strawberries are mixed in you will see that it isn't dry.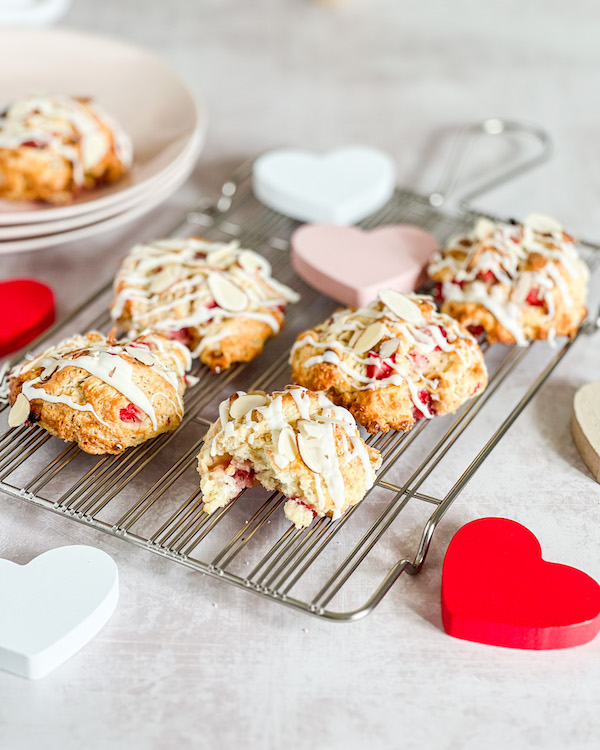 The kids came home from school and couldn't wait to try them. I told them they I was packing them for snack for school. They were so excited. I did give JJ a little try of them and he loved them. The kids took them to school and apparently all their friends wanted them too.
That's What Is Baking In My Kitchen 💕
Billie-Jo
Ingredients
2 ½ cups all purpose flour spooned and leveled

⅓ cup sugar

1 tbsp baking powder

½ tsp salt

½ cup unsalted butter

¾  cup buttermilk cold

1 large egg cold

1 tsp vanilla extract

½ tsp almond extract

1 cup chopped strawberries

½ cup Ghirardelli white chocolate chips

Glaze-1 ⅓ cups sifted powdered sugar 2-3 tbsp milk or cream, ½ tsp almond extract

Slivered almonds for garnish
Directions
Preheat the oven to 400, line 2 baking sheets with parchment paper. Set the cookie sheets aside. 

In a large mixing bowl whisk together the flour, sugar, baking powder and salt.

Grate the butter into the flour mixture. Use a pastry cutter to cut the butter into the flour mixture. 

In a separate bowl whisk together buttermilk, egg, vanilla extract and almond extract.

Pour the milk into the dry mixture and mix together, until little traces of flour are left.

Fold in the strawberries and white chocolate chips.

Bake for 17 minutes or until done

While the scones are cooling, melt white chocolate and drizzle on the scones. Sprinkle slivered almonds on top of the white chocolate.

Scones will stay fresh for 3 days or in the freezer for 2 months. 
Ready in 30 minutes
Makes 1 dozen
Tips
Use fresh strawberries. If using frozen strawberries, defrost and let the juices drain.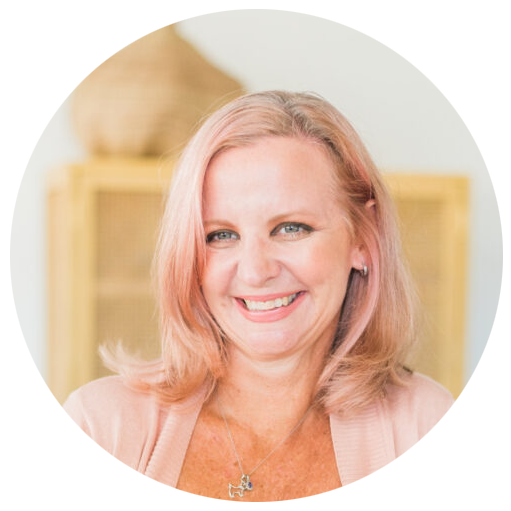 Hey there!!
I'm Billie, a recipe creator, food photographer, a girl that just loves to be in the kitchen and a travel lover. more >
Related Recipes