RECIPE
One Pot Tortellini Dish
A couple weeks before Christmas I needed an easy meal and I made this one pot tortellini dinner and it was a huge hit!! Everyone loved and the kids gobbled it up. It has quickly become a favorite and I have made it a few times since that first time. In fact it has been on a weekly dinner requests.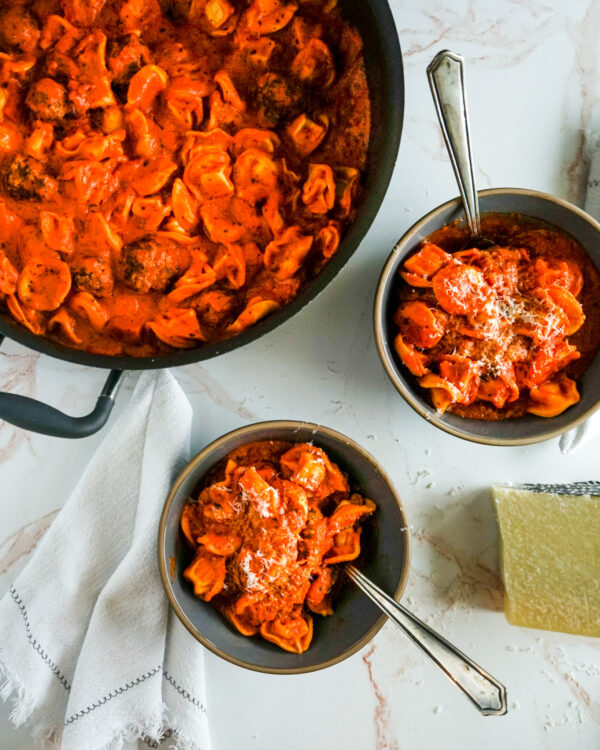 So let us talk about how easy this dinner is to make. First it only takes about 20 minutes and one. I start by adding either butter or olive oil. This really depends if I have a little bit of butter I need to use up. If I don't I use olive oil to sauté the garlic. I add the jar tomato sauce, diced tomatoes, tomato paste, cream and seasonings. Once that is all mixed together, I add the tortellini. The tortellini cooks in the sauce. I will say if I had meatballs, I add them in for some protein. Meatballs are totally optional. I have also have added in cooked ground beef and sometimes I just keep it simple.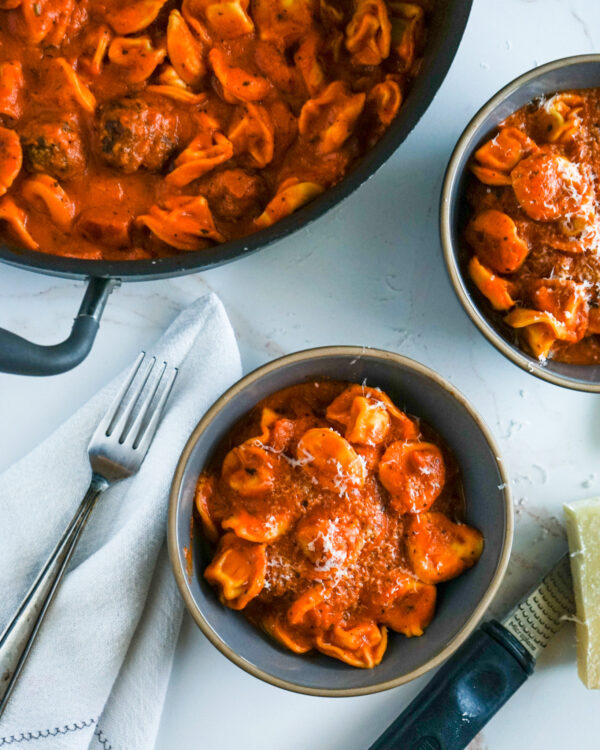 Another plus about this meal it is a great meal to have your kids help you make it. Mine love helping me in the kitchen and I am always wanting an easy meal for the kids to help me with.
That's the Dish from my Kitchen to your Kitchen 💕
Billie-Jo
Ingredients
2 tbsp olive oil 

2-3 garlic cloves minced

1 jar of tomato sauce

1 14 oz can of diced tomatoes 

3 tbsp tomato paste

1 cup whipping cream/heavy cream 

½ tsp italian seasoning

Salt and pepper to taste

Sprinkle of red pepper

2 8-10 oz packages of tortellini 

Meatballs if desired
Directions
In a large deep skillet, on medium heat, add butter or oil. Once the butter melts or oil is slowly starting bubbling add in the garlic, stir for about one minute.

Add the tomato sauce, diced tomatoes, tomato paste, heavy cream, Italian seasoning, salt, pepper and red pepper, stir until combined. I usually stir it for about 3 minutes. The cream needs to be mixed thoroughly. 

Add in the tortellini and mix in with the sauce. Cover and let it cook for about 5-7 minutes. Halfway through the cook time, add in some or all of the parmesan cheese. If tortellini is still not cooked all the way, let it cook for another minute or two

Sprinkle with fresh parmesan cheese if desired. 

Leftovers can be stored in the refrigerator for up to 3 days. Reheat as desired.
Ready in 20 minutes
Serves 6-8 people
Tips
If adding in meatballs, add them in between steps 3 and 4. I add in grated cheese or a few parmesan chunks of cheese.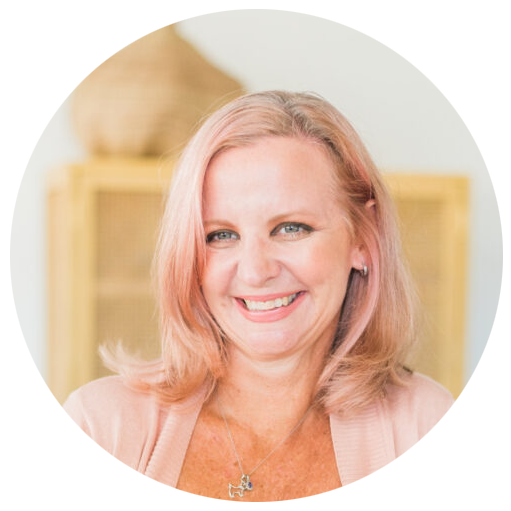 Hey there!!
I'm Billie, a recipe creator, food photographer, a girl that just loves to be in the kitchen and a travel lover. more >
Related Recipes