RECIPE
Easy Buffalo Chicken Mac and Cheese
I am always working on new and easy dinner recipes. So it is no wonder that I am constantly using a rotisserie chicken for dinner recipes. This recipe sort of just happened and it was favorite. Jimmy and I love all things buffalo chicken, but for the kids it can be a little spicy. I made this one night for the kids and I wasn't sure if they would like it or if it would be too spicy. It wasn't spicy for them and they loved it. They all add seconds and couldn't wait to take it school the next day for lunch. Jimmy had it for leftovers and loved it.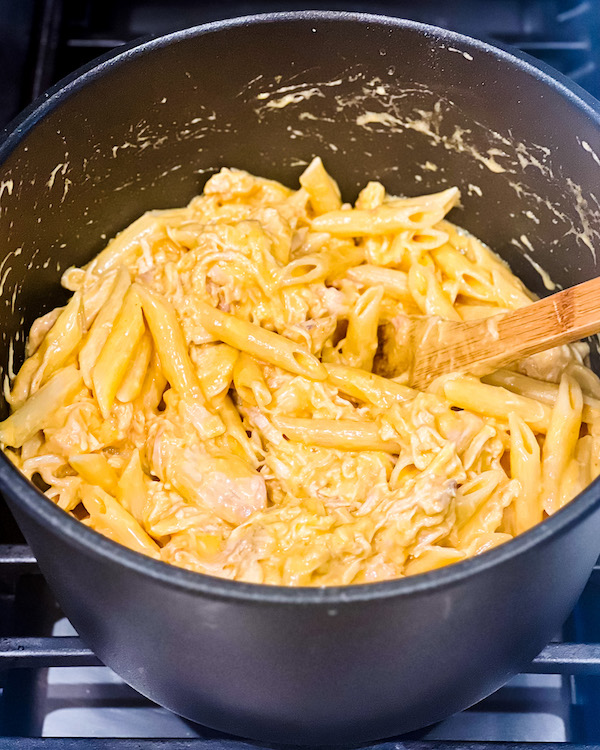 What gave me this idea was my super simple mac and cheese. When I mean simple, really mean I just add cheese to a pot of noodles and a little milk, mix it all together. Of course I add a little garlic, salt and pepper to it. The hubs and kids love it. It makes a great side dish for dinner. One day I will actually do the recipe for you.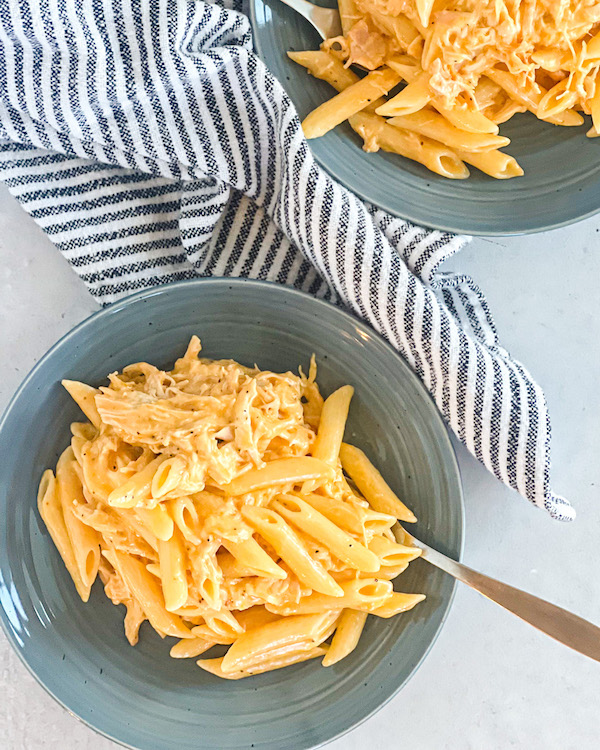 This is a recipe you can adjust to your taste. I use a mild buffalo sauce, but you can do a mild one. What Jimmy and I do to add a little more buffalo sauce, is we just drizzle some on top of our mac and cheese. You can also add a little hot sauce to the pot too. I use all cheddar cheese, because that is our favorite for a one pot mac and cheese. The blue cheese dressing and the Greek yogurt add the creaminess to this dinner and gives the texture we all love in mac and cheese.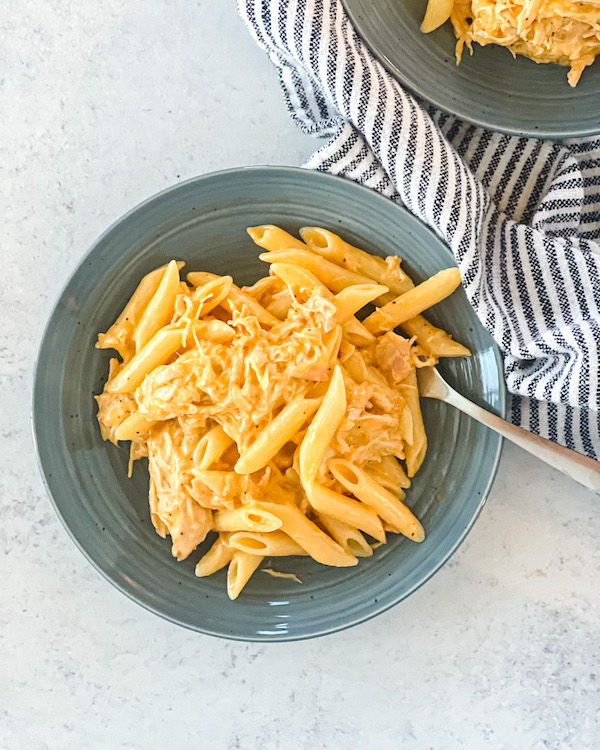 This recipe is on our weekly rotation for one pot meals, because on busy week nights that is what this momma needs.
That's What Is Cooking In My Kitchen 💕
Billie-Jo
Ingredients
1 lb macaroni or short pasta (1 box)

Chicken from a rotisserie chicken, about 3 cups of cooked chicken, shredded

4 tbsp unsalted butter

4 tbsp of flour

1 cup milk

½ cup chicken broth

⅔ cup buffalo sauce mild or hot

½ cup Greek yogurt or heavy cream 

2 cups of shredded cheddar cheese 

½ blue cheese dressing

1 tsp garlic powder

Salt and pepper to taste
Directions
Boil pasta per directions, cook until al dente, about 2 minutes before the cook time. Drain pasta and set aside.

In the same pot that the pasta was cooked in, melt the butter. 

Once the butter is melted, add the flour and stir. 

Stir in the milk chicken broth, buffalo sauce and Greek yogurt. Stir until incorporated. 

Season with salt, pepper and garlic powder. 

Add in cheese and mix until just about melted. 

Add in chicken. Stir until chicken is covered .

Stir in pasta and let it cook for 2 minutes or until pasta and chicken is hot. 
Ready in 30 minutes
Serves 6-8 people
Tips & Recommendations
You can use leftover chicken. I have been a huge fan of using rotisserie chicken for easy dinners.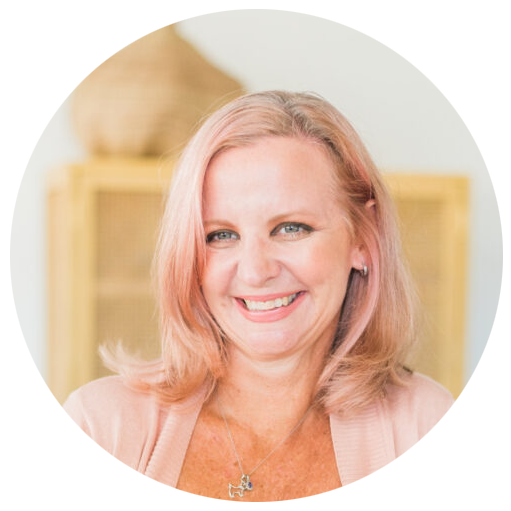 Hey there!!
I'm Billie, a recipe creator, food photographer, a girl that just loves to be in the kitchen and a travel lover. more >
Related Recipes