RECIPE
Easy Chicken and Rice Casserole
I remember growing up loving my mom's chicken and rice casserole. So I decided to make a lighter and easier version of it. I start with meat from a rotisserie chicken. Every time I go to Costco, the hubs and kids know I will be getting a rotisserie chicken or two for some meals. This recipe was a huge hit with the kids, they all had seconds and for lunch the next two days.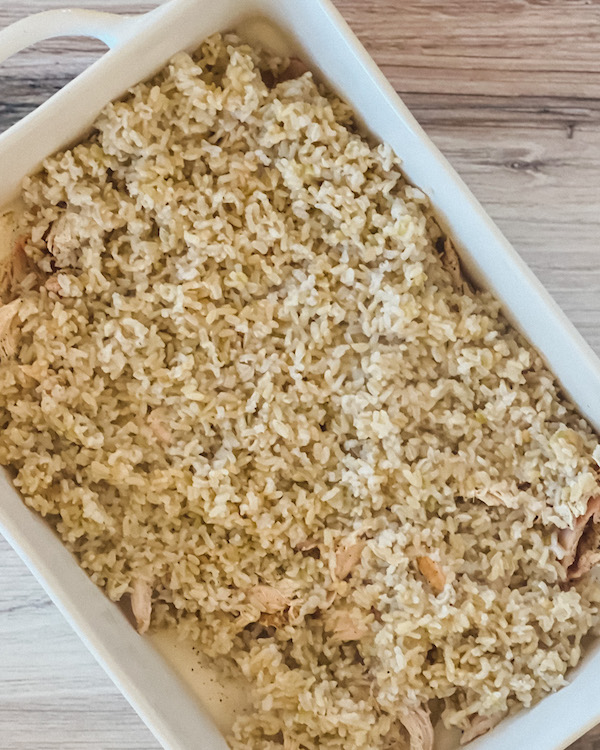 I start by taking the meat off the chicken when it is warm. This is key to getting the most off the chicken. I use cooked rice, but not I make sure the rice is not cooked all the way. The rice will finish cooking in the oven. I like my rice towards the al dente' side. I also use frozen broccoli. I cooked it 1-2 minutes shy of the cook time. Again this will continue to cook in the oven. If you like your broccoli more towards the softer side, cook the broccoli all the way.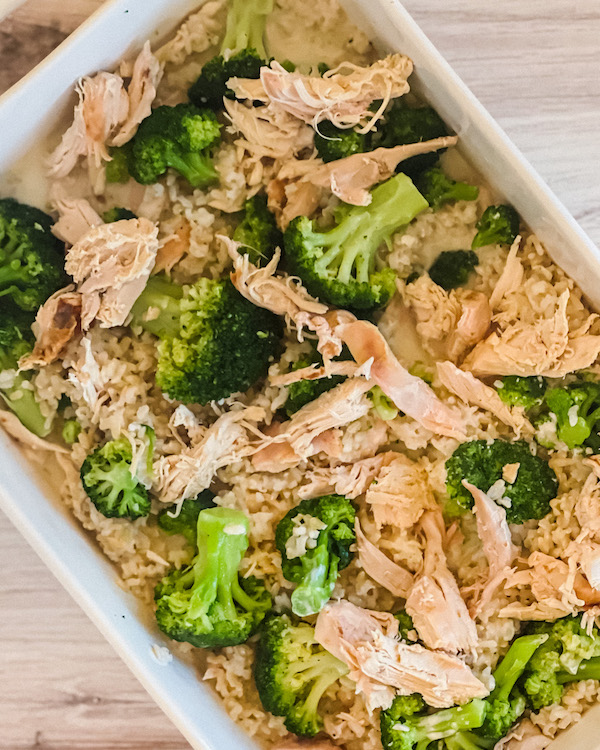 I skip the condense soup and the milk. I whisk together some Greek yogurt with chicken broth. This adds a nice sauce to the casserole, one that isn't heavy. The lighter sauce helps the rice and broccoli cook to perfection in my eyes. I mix in some cheese with the casserole and sprinkle a more on top before adding the topping. I do a Ritz cracker topping for a little crunch. I love the buttery flavor and texture in this crust, it is a perfect topping.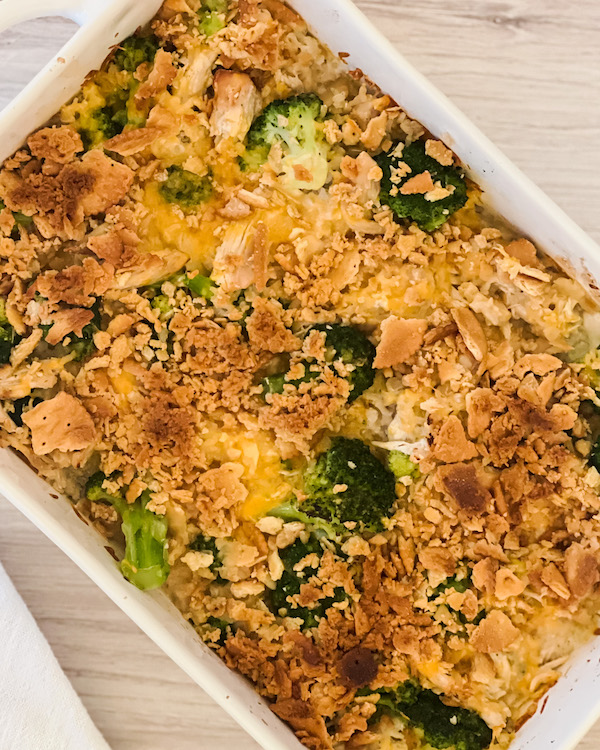 My goal of this meal was to recreate a lighter version of chicken rice and make a simple and delicious dinner. I truly believe it. I get it that it isn't always easy to get a good dinner on the table. My goal is to be able to provide some easy meals for you and for you to have some family dinners. To me family dinners are so important and something we need to do more of as a family.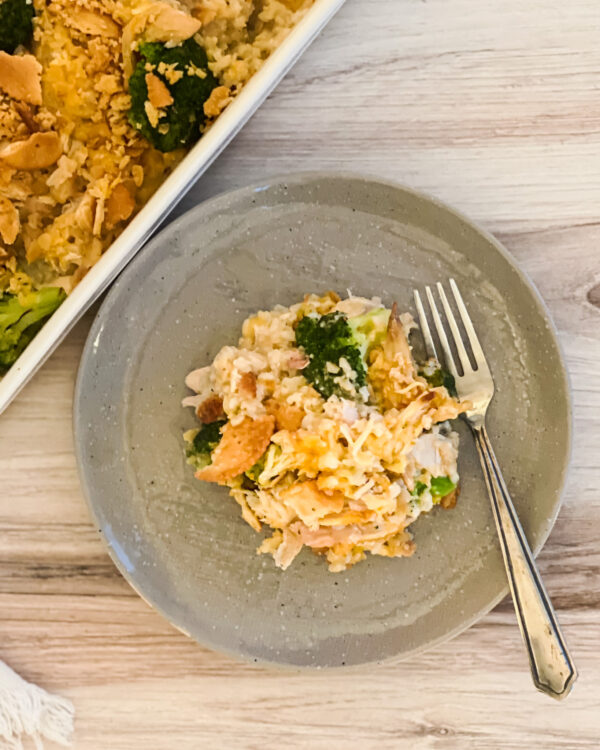 That's The Dish From My Kitchen 💕
Billie-Jo
Ingredients
3 cups shredded rotisserie chicken

3 cups  cooked brown rice (we do al dente')

3 cups broccoli florets 

1 ½ cups chicken stock or broth

¾ cup Greek yogurt

1 tsp salt

1 tsp pepper

½ tsp garlic powder

1 ½ cups shredded cheddar cheese divided

Topping-¼ cup melted butter 1 ½ -2 cups mashed Ritz crackers, mix together
Directions
Preheat your oven to 350. 

Spray a large deep dish pan with cooking spray. 

In the prepared baking dish add the shredded chicken, cooked rice,  broccoli and 1 cup shredded cheese.

In a separate bowl whisk together chicken stock/broth and Greek yogurt. Pour over the chicken, rice,  broccoli and shredded cheese. Mix together.

Sprinkle remaining cheese on top.

Sprinkle cracker topping on top.

Bake for 30 minutes or until the topping starts to get lightly brown.

Leftovers can be stored in an airtight container for 3 days.
Ready in 40 minutes
Serves 8-10 people
Tips
Rotisserie Chicken is the way to go with this recipe.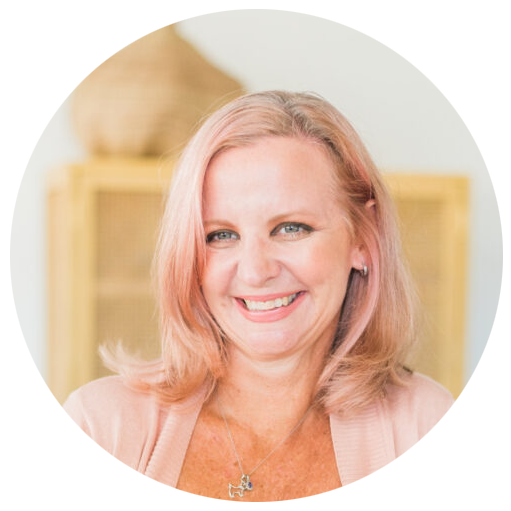 Hey there!!
I'm Billie, a recipe creator, food photographer, a girl that just loves to be in the kitchen and a travel lover. more >
Related Recipes