RECIPE
Grilled Corn Salad
One of my favorite things about Summer is all the fresh fruits and veggies. Our house gobbles up all kinds of fruits and veggies. Corn on the cob is definitely a favorite. The first time I made corn on the cob, I expected each kid to eat one ear of corn. Well I was wrong, they were begging for more corn. I now make at least 2 ears of corn for everyone. Any leftovers we have I either make this corn salad or I freeze it.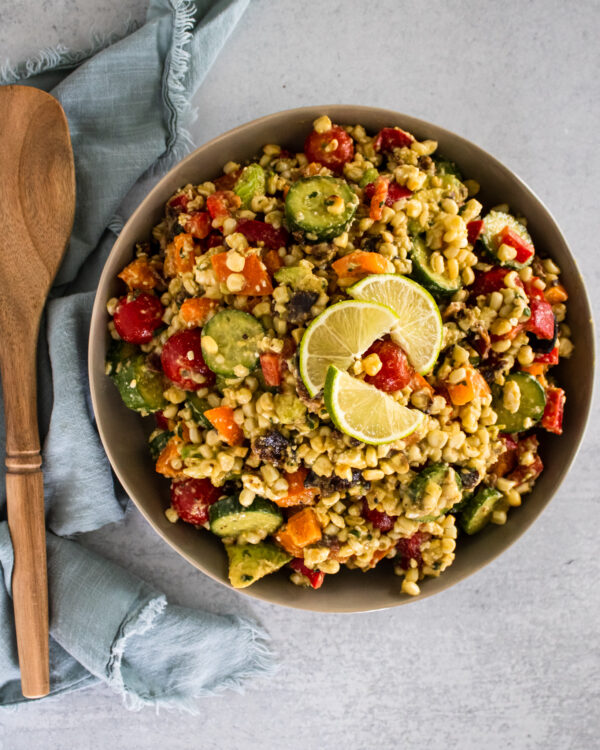 I will be honest when I made this salad, I wasn't sure if anyone but me would like this salad, but everyone loved it. It so many flavors in the cilantro lime dressing and mix with all the ingredients this salad is absolutely amazing. It is light and refreshing, perfect for all the cookouts this summer.
That's the Dish from my Kitchen to your Kitchen 💕
Billie-Jo
Ingredients
6 ears of corn, husks removed

4 Persian cucumbers sliced 

1 orange and red pepper diced

1 pint of cherry tomatoes

6-8 pieces of cooked bacon chopped

1 avocado diced

1 cup feta cheese 

Cilantro Lime Dressing

¼ cup olive oil

¼ cup chopped cilantro

Juice from 2 limes, about ¼ cup

2 tbsp honey

2 tbsp champagne vinegar

1 tsp minced garlic

Salt and pepper to taste
Directions
Grill corn-place corn on a piece of tin foil. Brush each ear of corn with melted butter. Sprinkle salt and pepper on each corn. Place tin foil on the preheated grill. Rotate corn every 3 minutes. Should take about 12 minutes to cook. Let corn cool before removing corn from the cob. Set corn aside.

In a medium bowl whisk together olive oil, chopped cilantro, lime juice, honey, vinegar, garlic, salt and pepper. Set dressing aside.

In a large bowl add corn, cucumbers, diced peppers, tomatoes, bacon, avocado and feta cheese.

Pour cilantro lime dressing over the salad and mix together.
Ready in 45 minutes
Serves 8-10 people
Tips
Apple cider vinegar or another light vinegar can be substituted for the champagne vinegar. You can cut the tomatoes in half.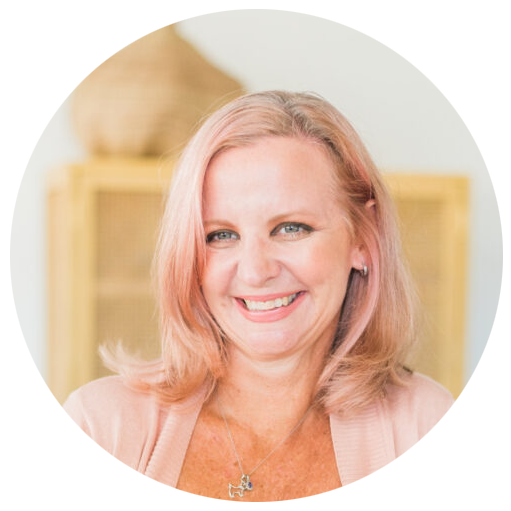 Hey there!!
I'm Billie, a recipe creator, food photographer, a girl that just loves to be in the kitchen and a travel lover. more >
Related Recipes