RECIPE
Super Easy Crockpot Whole Chicken
With the kids in school and all their extra activities, I need some easy meals. I mean I really do feel a chauffeur some days for these kids. But it is good, because they are all involved in things they love and want to do. Isabella is gymnastics and loving it, she wants to grow and take more classes. JJ is in Ninja and asks every day if he can go every day. Lele is playing on a soccer team for the first time and learning a lot. She also joined the school choir, which is awesome. She has an amazing voice. So easy meals are my new best friend on the super busy days. So lots of crockpot and sheet pan recipes are headed your way. I know us mommas need some help and easy meals.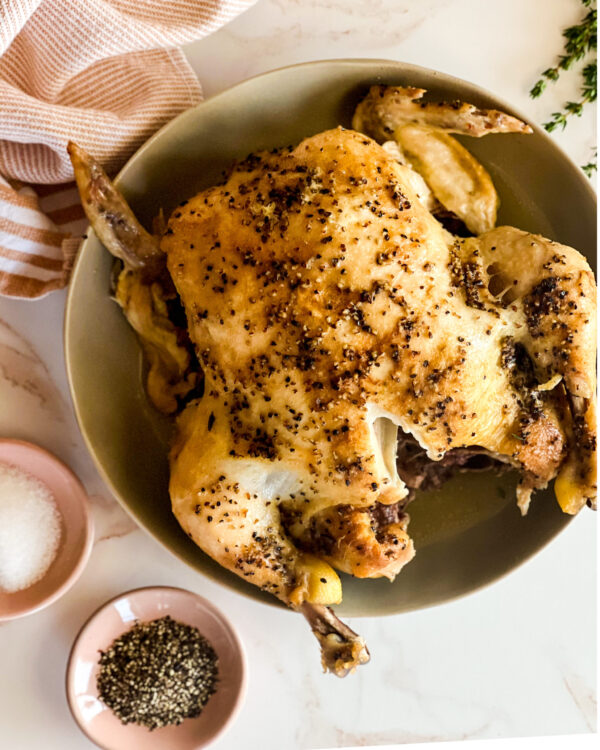 First up in my Super Easy Crockpot Whole Chicken Recipe. Throw the onions in the bottom of the crockpot. Place the chicken on top and brush with olive oil. Then sprinkle the seasoning on top and let it cook away. I usually cook it on low, because it cooks most of the day. We serve it with rice or some type of potatoes. Just whatever is easy and the kids are in the mood for.
That's the Dish from my Kitchen to your Kitchen 💕
Billie-Jo
Ingredients
1 large whole onion sliced

1 whole chicken (4-6lb)

3 tbsp olive oil

1 tsp salt

1 tsp pepper

1 tsp garlic

½ tsp paprika 

Fresh rosemary finely chopped (about ½ tsp)

Fresh thyme finely chopped (about ½ tsp)
Directions
Slice onion and place in the bottom of the crockpot.

Place chicken on top of the onions.

Brush the chicken with olive oil.

In a small bowl mix the salt, pepper, garlic powder, paprika, rosemary and thyme.. Sprinkle the chicken with the seasoning and make sure to pat the seasoning on the chicken.

Cook chicken on low 4-6 hours or high 2-3 hours.

Leftovers will stay fresh for 4 days.
Ready in 4-6 hours
Serves 6-8 people
Tips
You can skip the thyme and rosemary if you want. I like them because they add a little bit freshness and flavor. Chicken is done when the internal temperature reaches 145.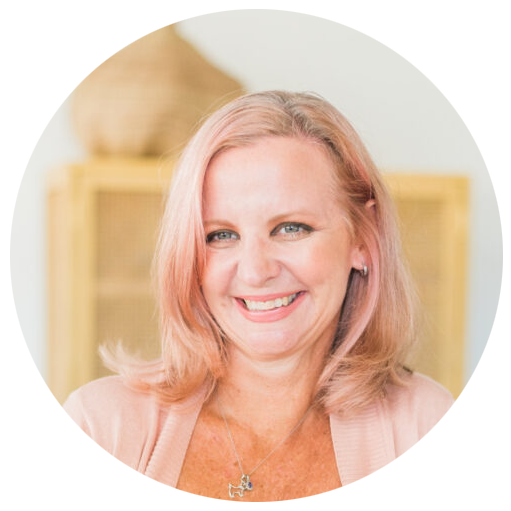 Hey there!!
I'm Billie, a recipe creator, food photographer, a girl that just loves to be in the kitchen and a travel lover. more >
Related Recipes