RECIPE
Apple Cider Caramel Cupcakes
It is my birthday week and I am all about celebrating. However the celebrating is definitely looking a lot different. I have taken some time to myself and of course watched  some Christmas Hallmark Movies and GAC Christmas movies. I am trying to get a lot done this week, but it hasn't gone as planned. I have learned that is okay. What gets done gets done!!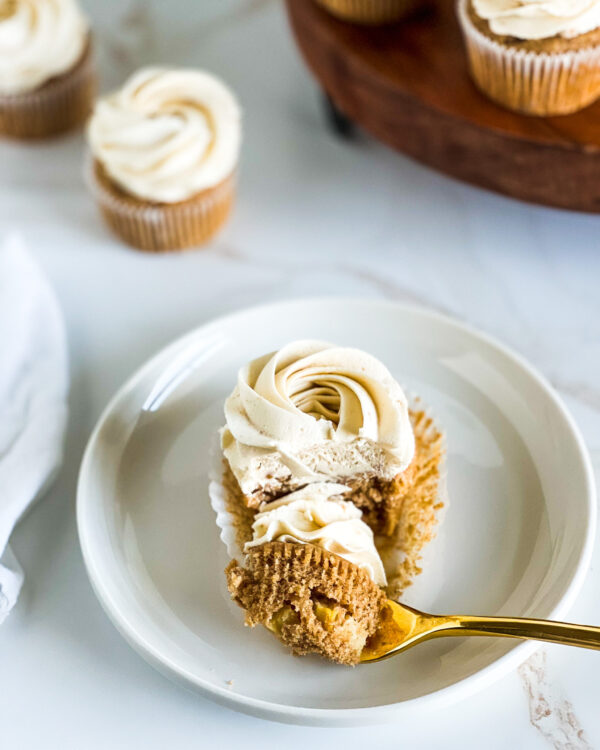 This year for my birthday I made myself some Apple Caramel Cupcakes and they are delicious!! I started by reducing the apple cider to really increase the apple flavor in the cupcakes and added lots of apples!!! I even use a little bit of brown sugar because it pairs so well with apples. In the frosting I use homemade caramel sauce, but you can use store bought. The key to the frosting to really beat it so it becomes so light and fluffy. You can drizzle a little bit of caramel on the top, but to me it is too sweet.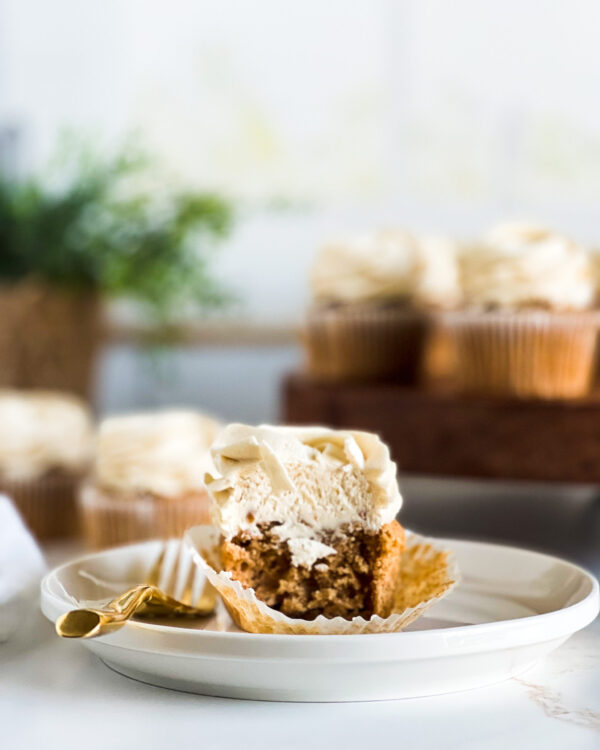 Thanks for celebrating my birthday week with me!! 💕🥂
Billie-Jo
Ingredients
½ cup unsalted butter room temperature 

⅓ cup sugar

⅓ cup brown sugar

1 large egg room temperature 

2 tsp vanilla extract

1 ½ cups all purpose flour spooned and level

1 ½ tsp baking powder

1 tsp apple pie spice

1 tsp cinnamon 

½ tsp salt

½ cup milk

¼ cup apple cider reduced from ¾ cup

1 cup diced apples

Buttercream-1 ½ cups of butter unsalted, 4 -5 cups sifted powdered sugar, ¼ -⅓ cup caramel, 2 tsp vanilla extract.
Directions
Preheat the oven to 350. Line a cupcake pan with cupcake liners, set aside.  

On medium heat apple cider add a little bit of cinnamon. Reduce from ¾ cup to ¼ cup. 

In a separate bowl whisk together flour, baking powder, apple pie spice, cinnamon and salt, set aside.

In a large mixing bowl, cream butter,  sugar and brown sugar on medium speed until light and fluffy. This will take about 3 minutes. 

Add half of the flour mixture to the mixing bowl. Mix until combined.  Add milk and reduced apple cider to the mixing bowl, mix on medium speed until combined. Add remaining flour to the mixing bowl, mix until just about combined. 

Fold in the diced apples, mix until combined.

Scoop batter into prepared pan. Fill each liner ¾ full. 

Bake for 17 minutes or until done. Cupcakes are done when a toothpick comes out almost clean. 

While cupcakes are cooling, make the buttercream. 

Cream the butter until light and fluffy, for about 5 minutes. Slowly add the sifted powdered sugar. Add caramel and vanilla, mix until frosting is light and fluffy. Decorate as desired. 
Ready in 90 minutes, includes cooling time
Makes 12-13 cupcakes
Tips & Recommendations
Make sure your butter, eggs and milk is room temperature. You will be adding warm apple cider to the batter.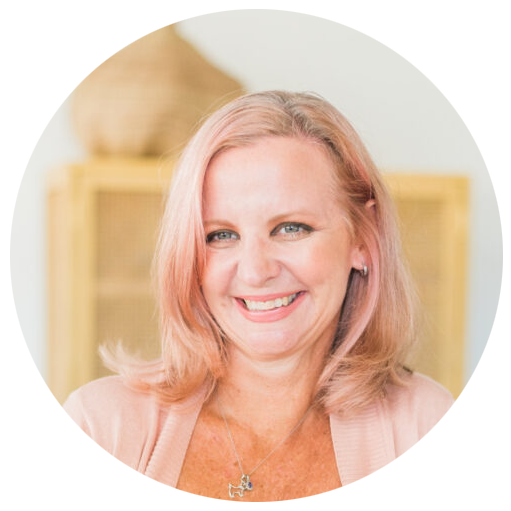 Hey there!!
I'm Billie, a recipe creator, food photographer, a girl that just loves to be in the kitchen and a travel lover. more >
Related Recipes