RECIPE
Banana Chocolate Chip Muffins
Banana chocolate chip muffins are hands down my favorite muffins, even over chocolate chip and blueberry muffins. Something about banana chocolate chip muffins I just love. I used to make these and give them to some of employees and friends, people always have said how much they love. I took them up to visit family last weekend and my sister in law and niece loved them. So you definitely have to make this recipe, they will be a hit.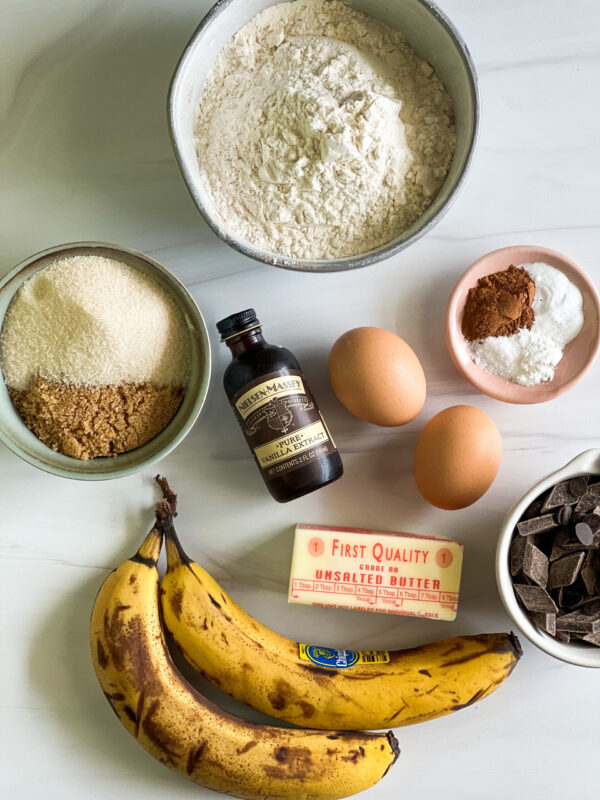 I made regular size muffins and also mini ones which the kiddos helped with. They love little mini muffins and usually they make less of a mess with the little ones. I have to say there were adorable scooping them out. They love baking and learning how to do things. It was a good after school activity. If you have kids, I bet they will love making these muffins like mine did.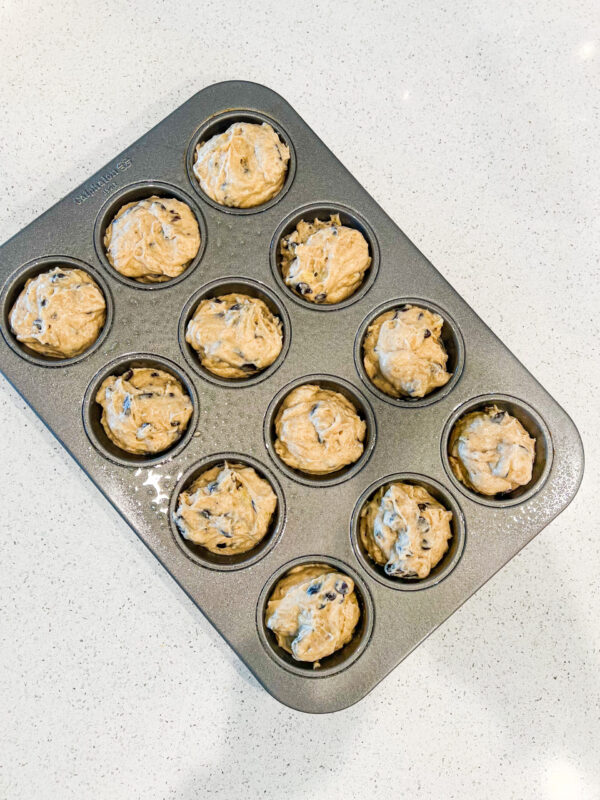 So the next time you have bananas going brown, make these muffins. You will not regret it.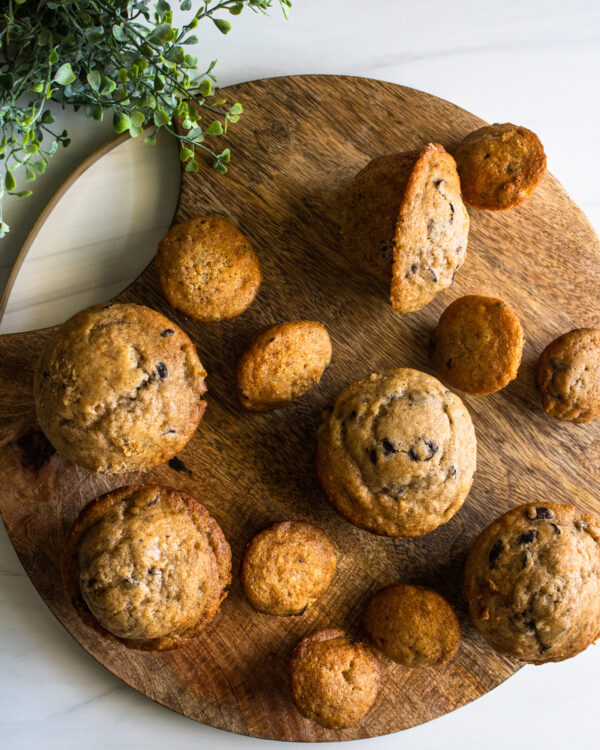 That's the Dish from my Kitchen to your Kitchen 💕
Billie-Jo
Ingredients
½ cup unsalted butter room temperature

½ cup brown sugar

⅓ cup sugar

2 large eggs room temperature

2 tsp vanilla extract

2 ripe bananas

½ cup Greek yogurt

1 ⅔ cups all purpose flour

¾ tsp baking soda

¾ tsp baking powder

1 tsp cinnamon

1 cup chocolate chips
Directions
Preheat the oven to 350. Spray a muffin pan with cooking spray. Set the pan aside.

Cream butter and sugar on medium speed until light and fluffy.

Add eggs and vanilla, mix until combined. Make sure to scrape down the sides of the bowl.

Add in bananas and mix until combined.

Mix in Greek yogurt, it will look curdled, but that is okay.

Mix in dry ingredients until combined.

Add chocolate chips and mix until combined.

Scoop batter into prepared muffin pan. Fill each one to the top. 

Bake for 20 minutes or until done. Muffins are done when a toothpick comes out clean.
Ready in 30 minutes
Makes 1 dozen
Tips & Recommendations
You can substitute sour cream for Greek yogurt. You can add in nuts if you want. If you want to make mini muffins, use a mini muffin pan or donut hole pan. Spray pan and bake for about 12 minutes.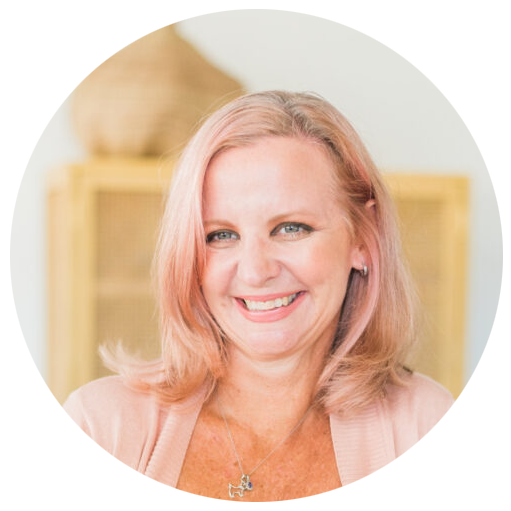 Hey there!!
I'm Billie, a recipe creator, food photographer, a girl that just loves to be in the kitchen and a travel lover. more >
Related Recipes