RECIPE
Orange Cranberry Muffins
I have no idea why it took me so long to stop buying granola bars and start making homemade snacks like muffins and scones for the kids to take to school for snack. I mean every now and then I would bake and send a snack it with them. But now it's all about homemade goodies. They are loving it. I get honest feedback from them. I mean kids really have no filter if you ask me. Especially Isabella…I mean that girls speaks her mind at all times (I have no idea where she gets that from). One of the many reason why I love her.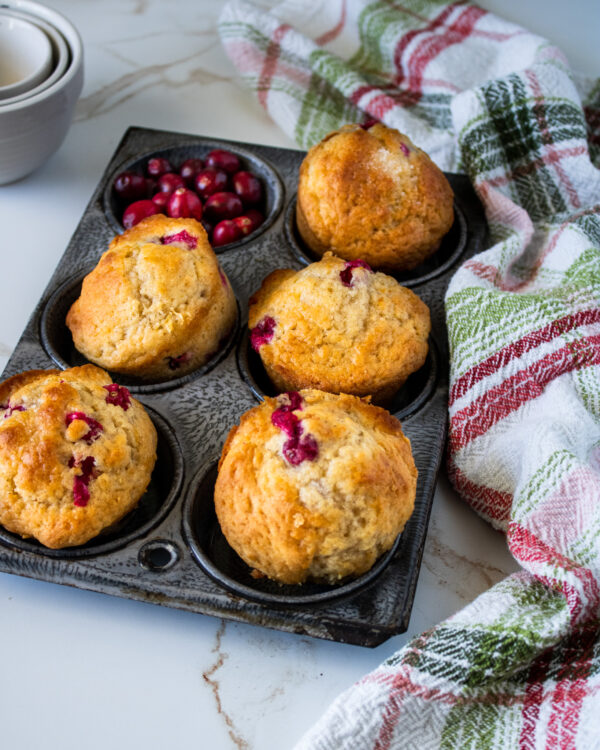 I wasn't sure how they would like orange cranberry, but they love them. I first started with orange cranberry scones and they raved about them. So next I went these orange cranberry muffins and they loved them. I loved them too. They have just the right amount of orange in them. They aren't super sweet, which is good.  Oh and did I mention moist too? They really are an awesome muffin.
Merry Christmas from my Kitchen to your Kitchen 🎄
Billie-Jo
Ingredients
½ cup unsalted butter room temperature 

⅔ cup sugar

¼ cup brown sugar

Zest from 2 oranges

2 large eggs room temperature

1 ½ tsp vanilla extract

2 cups all purpose flour spooned and leveled

2 tsp baking powder

1 tsp baking soda

½ tsp salt

⅔ cup buttermilk

¼ cup fresh orange juice

1 cup fresh cranberries

Sugar for topping
Directions
Preheat the oven to 350, spray a muffin pan with baking spray or line with cupcake liners.

In a large mixing bowl, cream butter, sugar, brown sugar and orange zest until light and fluffy.

Add eggs one at a time, making sure they are incorporated. Make sure to scrape down the sides of the bowl. Mix in vanilla.

In a separate bowl whisk together the flour, baking powder, baking soda and salt. 

Add half of the dry ingredients to the mixing bowl. Mix until combined. Add the buttermilk and orange juice, mix until almost combined. Add in the remaining flour mixture, mix until combined.

Fold in the cranberries. 

Scoop batter into the prepared pan. Sprinkle sugar on top of batter. Bake at 425 for 5 minutes. Lower the temperature and bake for 12-15 minutes
Ready in 30 minutes
Makes 1 dozen
Tips
Make sure you ingredients are room temperature. Use fresh cranberries if possible.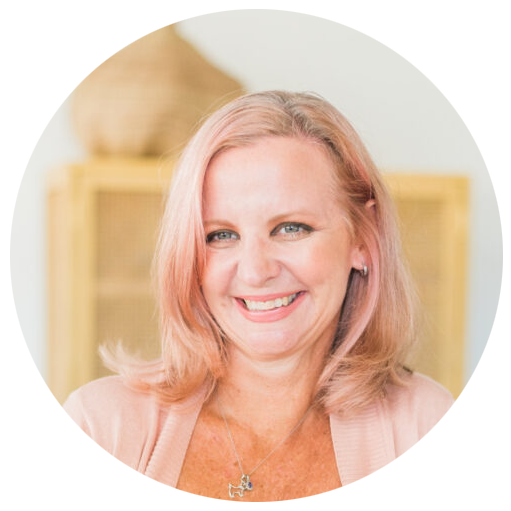 Hey there!!
I'm Billie, a recipe creator, food photographer, a girl that just loves to be in the kitchen and a travel lover. more >
Related Recipes