RECIPE
Brown Sugar Cutout Sugar Cookies
Fall is in swing in our house and definitely in the kitchen. Fall recipes are being made, lots of new recipes and some old favorites are happening. This recipe is one of my favorites. I mean, how can you go wrong with cutout cookies? I love cutout cookies, not only are they fun to make, they bring back lots of memories of baking with my mom.
These cookies are loaded with brown sugar. I added some cinnamon sugar and apple pie spice to make them scream Fall and they definitely do that. They are a soft sugar cookie, which I love.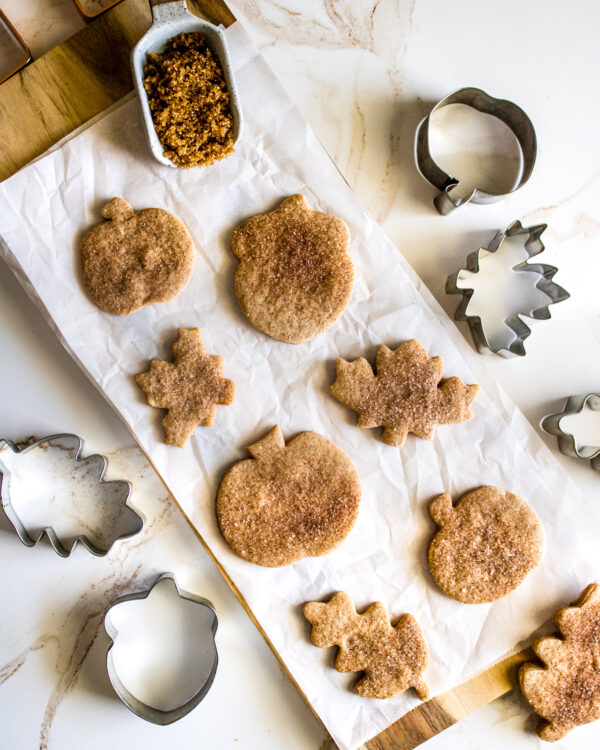 I made these cookies with JJ and Isabella, we had so much fun. I love baking with them and teaching them out to bake. I am telling you take the time to bake with your kids. They want to spend the time with you and they will talk to you about lots of things. It is a good bonding time. We really focused on how to roll out cookie dough the best way to roll out cookie dough and how to use cutters. The best way to roll out cookie dough is to use a mixture of flour and powdered sugar to roll out. The reason for mixture of powdered sugar and flour, it will help the cookies not dry out. If you use all flour, it will add more flour to the cookie dough and dry out the cookies. You also want to start in the middle and work your way out. By doing this, it helps the dough to more even when rolled out.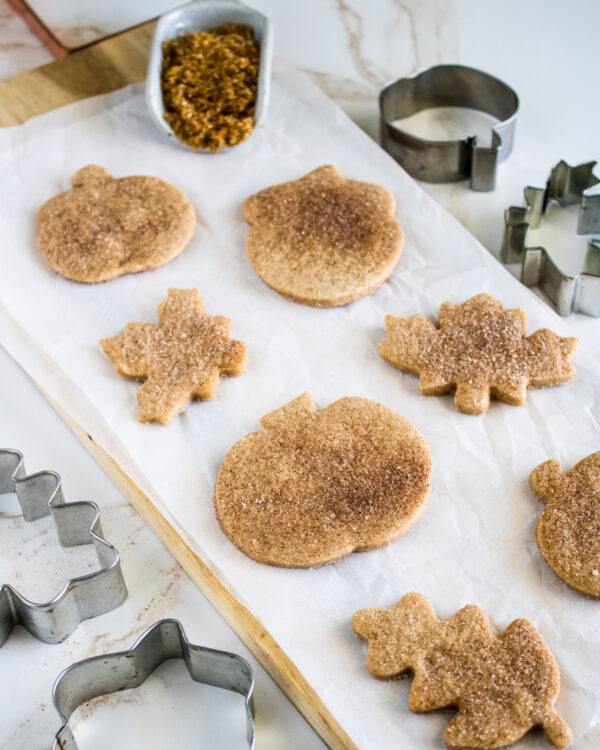 Just remember baking with kiddos can take extra time and a bigger mess, but oh so worth it in the end.
That's the Dish from my Kitchen to your Kitchen 💕
Billie-Jo
Ingredients
1 cup unsalted butter room temperature

1 cup brown sugar packed

1 egg room temperature

2 tsp vanilla extract

2 ⅔ cup all purpose flour spooned and leveled

1 tsp cinnamon

1 tsp apple spice optional 

½ tsp baking powder

½ tsp salt

Cinnamon sugar 
Directions
Cream butter on medium speed for two minutes. 

Add brown sugar and beat until fluffy for about 3 minutes. 

Add egg and vanilla, beat until combined.  

Slowly add the flour, cinnamon, apple pie spice, baking powder and salt, mix until just combined. 

Roll dough into a disc and wrap the dough in parchment paper, chill for 1 hour. 

Using a mixture of flour and powdered sugar (about ½ cup total) to roll out cookie dough, to flour the rolling pin and cookie cutters. Roll dough out about ¼" thick. Make sure to start in the center of the dough and work your way out for a more even cookie. Use your favorite cookie cutters and cut out cookies. Sprinkle cookies with cinnamon sugar.

Bake for 9 minutes or until done. Bake time will depend on how thick the dough is.

Sprinkle with additional cinnamon sugar if desired.

Cookies will stay fresh for 1 week in an airtight container or freezer for two months.
Ready in 90 -120 minutes
Makes about 3 dozen
Tips & Recommendations
Butter needs to be soft to touch and egg needs to be room temperature. If the dough gets warm while rolling out, place cutout cookies on the tray back in the fridge for 10 minutes.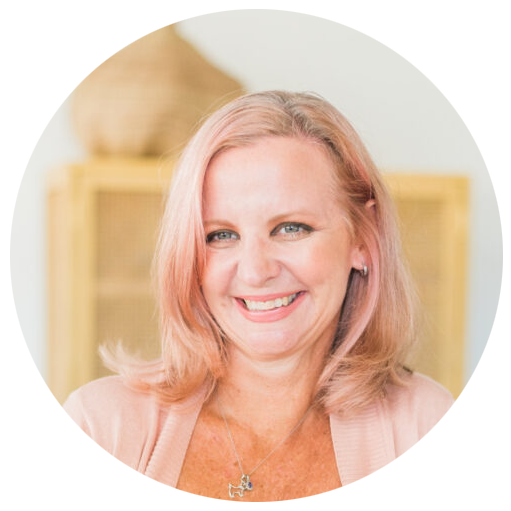 Hey there!!
I'm Billie, a recipe creator, food photographer, a girl that just loves to be in the kitchen and a travel lover. more >
Related Recipes