RECIPE
Buffalo Chicken Stuffed Peppers
I first had buffalo chicken stuffed peppers about 4 years ago. I was knee deep in baking and getting ready for vacation, so I ordered them from a local food service. They were good, but I knew I could make them better. So I have been making buffalo chicken stuffed peppers since then. Jimmy and I love them, it has become a go to meal for us. Plus they freeze well and make a great dinner for him to take to work. Lele loved these peppers, the other two not so much. Hopefully one day Isabella and JJ will start to like buffalo chicken.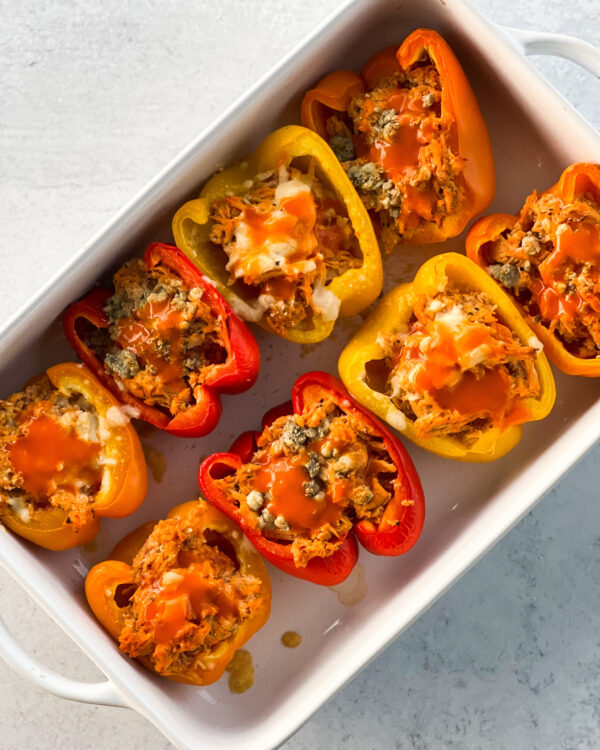 I make my crockpot buffalo chicken for this recipe. When I made this crockpot buffalo chicken, I used it for this recipe and buffalo chicken pizza. I usually do a crockpot of chicken one day a week, it is perfect for other meals and recipes that require cooked chicken. So I will be sharing more recipes with crockpot chicken…stay tuned. In the mean time I hope you enjoy this recipe as much as we do.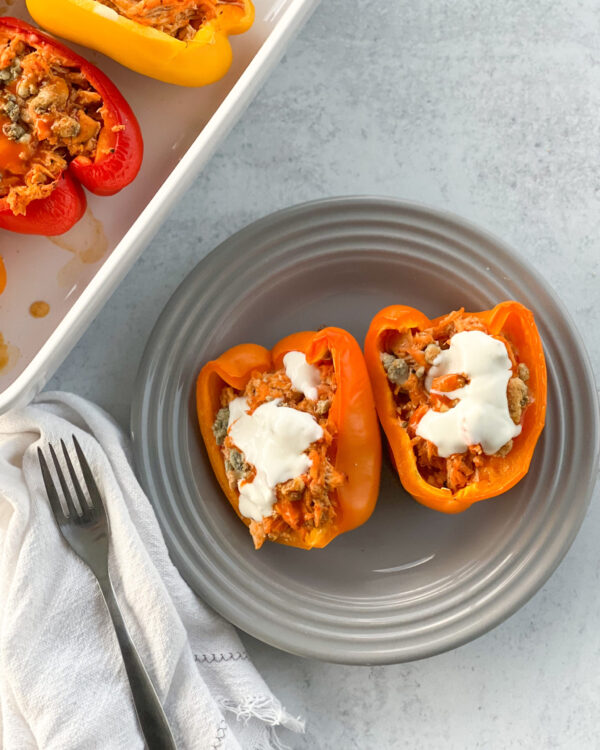 That's a Simple Dish from My Kitchen to Your Kitchen 💕
Billie-Jo
Ingredients
Shredded Buffalo Chicken

3-4 large bell peppers

Blue cheese

Shredded cheddar cheese

Blue cheese dressing
Directions
Make the buffalo chicken. 

Preheat the oven to 375. Spray a deep 9"x13" baking dish with cooking spray. 

Cut bell peppers in half from top to bottom and place in the bottom on the baking dish. If you like your peppers more cooked, place peppers in the oven for 10 minutes. I personally like my peppers a little bit crunchier, so I skip this step

Scoop buffalo chicken into prepared peppers. Add crumbled blue cheese and or cheddar cheese. Bake for 15 minutes.

Add additional buffalo sauce and cheese if desired and cook for another 10 minutes. 

I top mine with blue cheese dressing.
Ready in 30 minutes plus chicken cook times
Serves 3-4 people
Tips
I use my buffalo chicken recipe, because we love it. I usually make a crockpot of chicken a week, sometimes buffalo chicken. Sometimes other flavors. You can use a rotisserie chicken if you wish. Just make buffalo sauce and mix the chicken with it.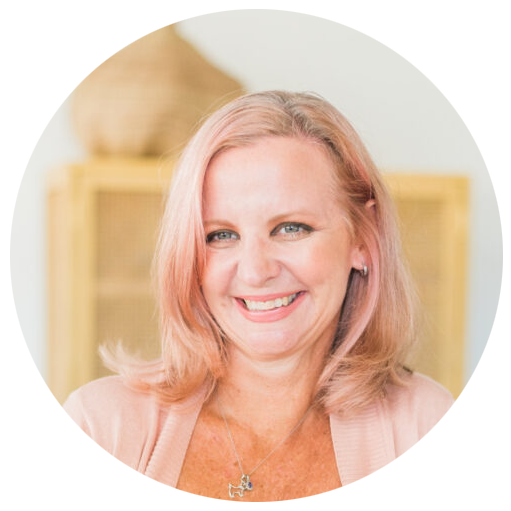 Hey there!!
I'm Billie, a recipe creator, food photographer, a girl that just loves to be in the kitchen and a travel lover. more >
Related Recipes