RECIPE
Buffalo Chicken Tater Tot Casserole
We love buffalo chicken in our house and our kids love tater tots. So why not combined the two of them into a delicious casserole. I can't believe how easy this dinner is to make. One thing I love about this dinner is you can make it ahead and freeze. Pull it out the night or two before you are ready to cook it. Just make the chicken is cooled before assembling the casserole.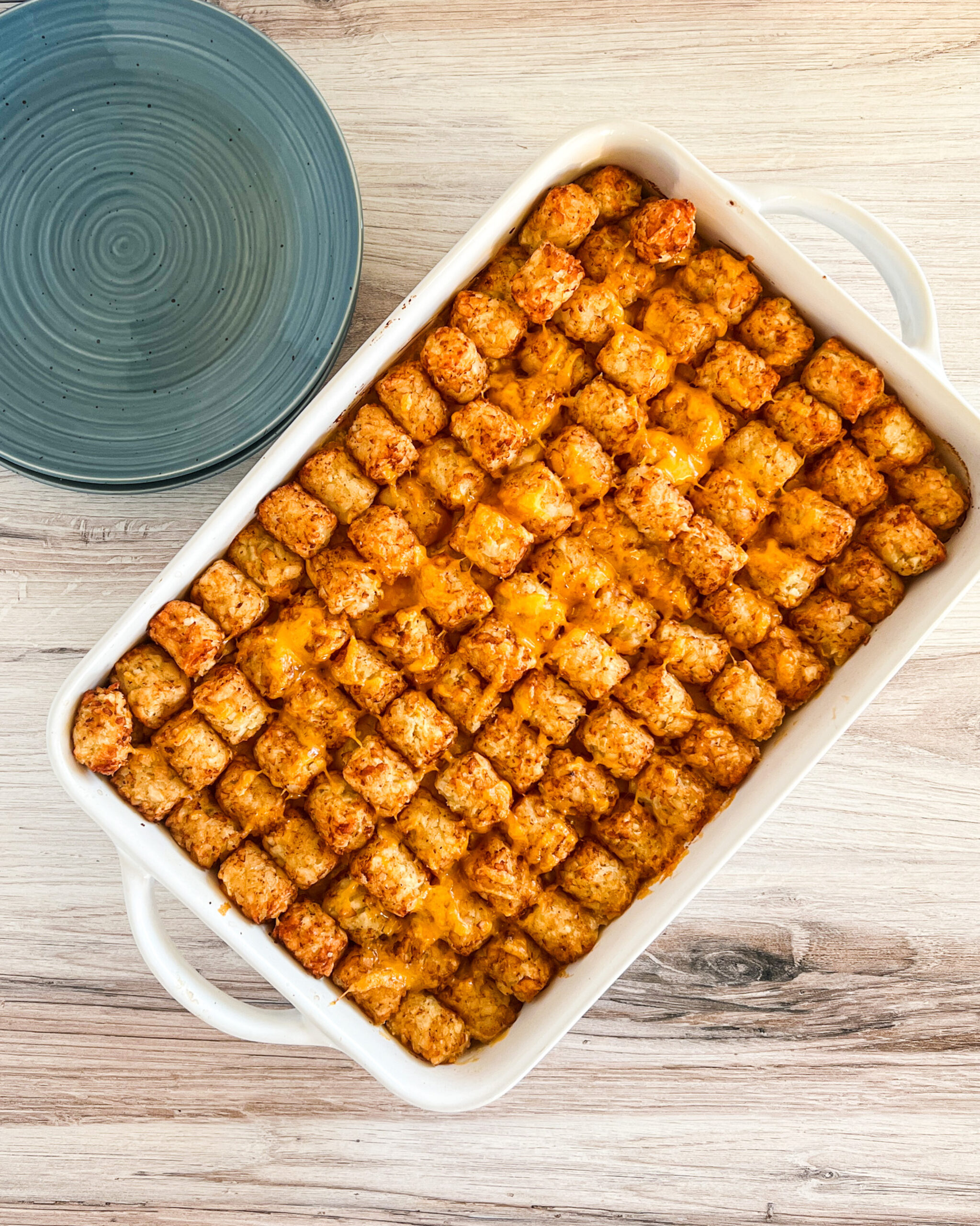 Here are the options for chicken, cook your chicken on a Sunday for meal prep. take the chicken off a rotisserie chicken or make my crockpot buffalo chicken. Any of them work great. You can use a mild or hot buffalo sauce. You can also swap out the sour cream for a ranch or blue cheese dressing. If you use my buffalo chicken, skip the buffalo sauce or add a little bit for more spice.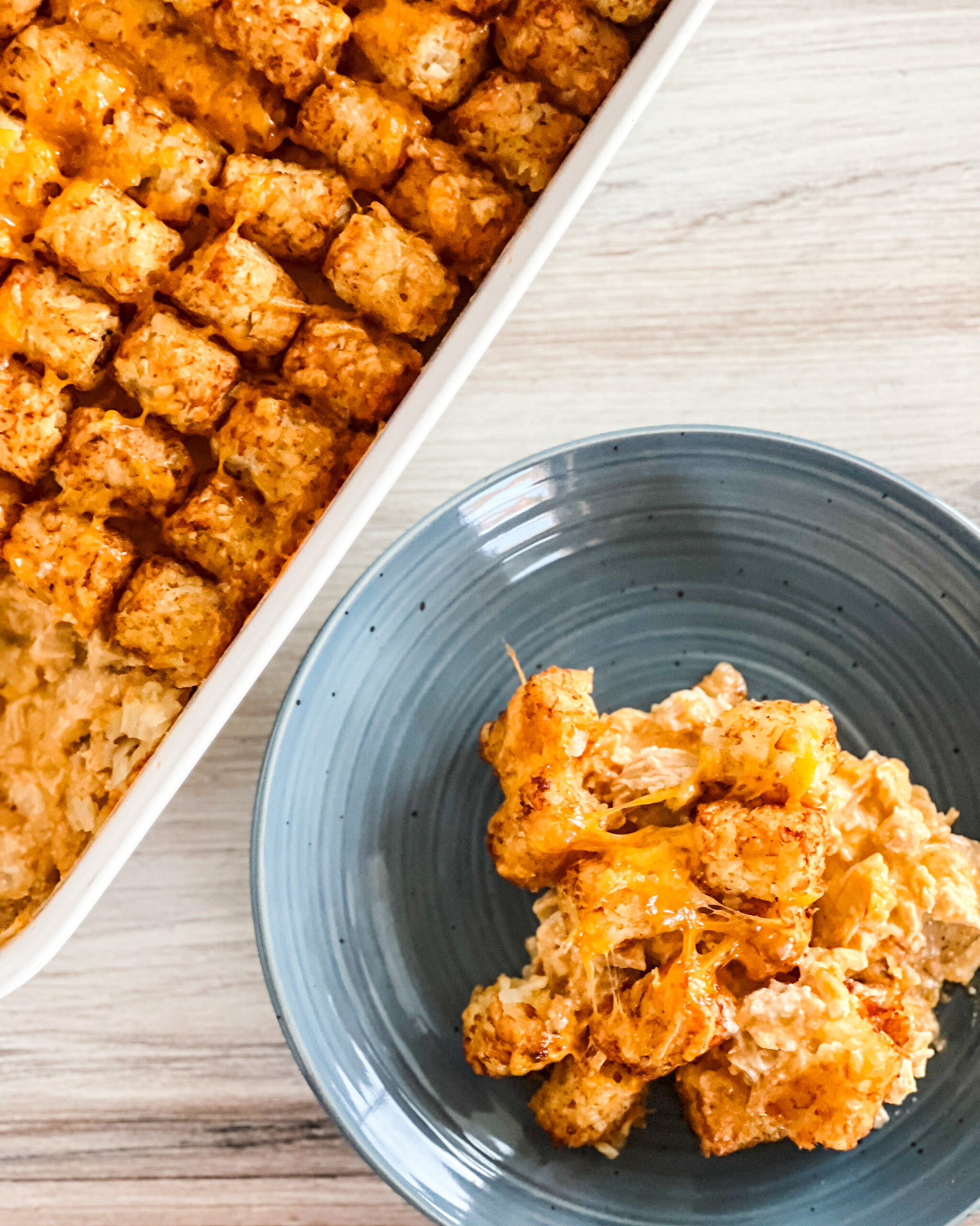 Start by mixing the chicken, buffalo sauce, sour cream, salt, pepper and cheese together. Spread on the bottom of the casserole dish. Layer the frozen tater tots on top and sprinkle the remaining cheese. Isn't that easy? It also tastes great as leftovers. My family gobbled this up. The kids like to add a little ranch or blue cheese dressing to the top of it.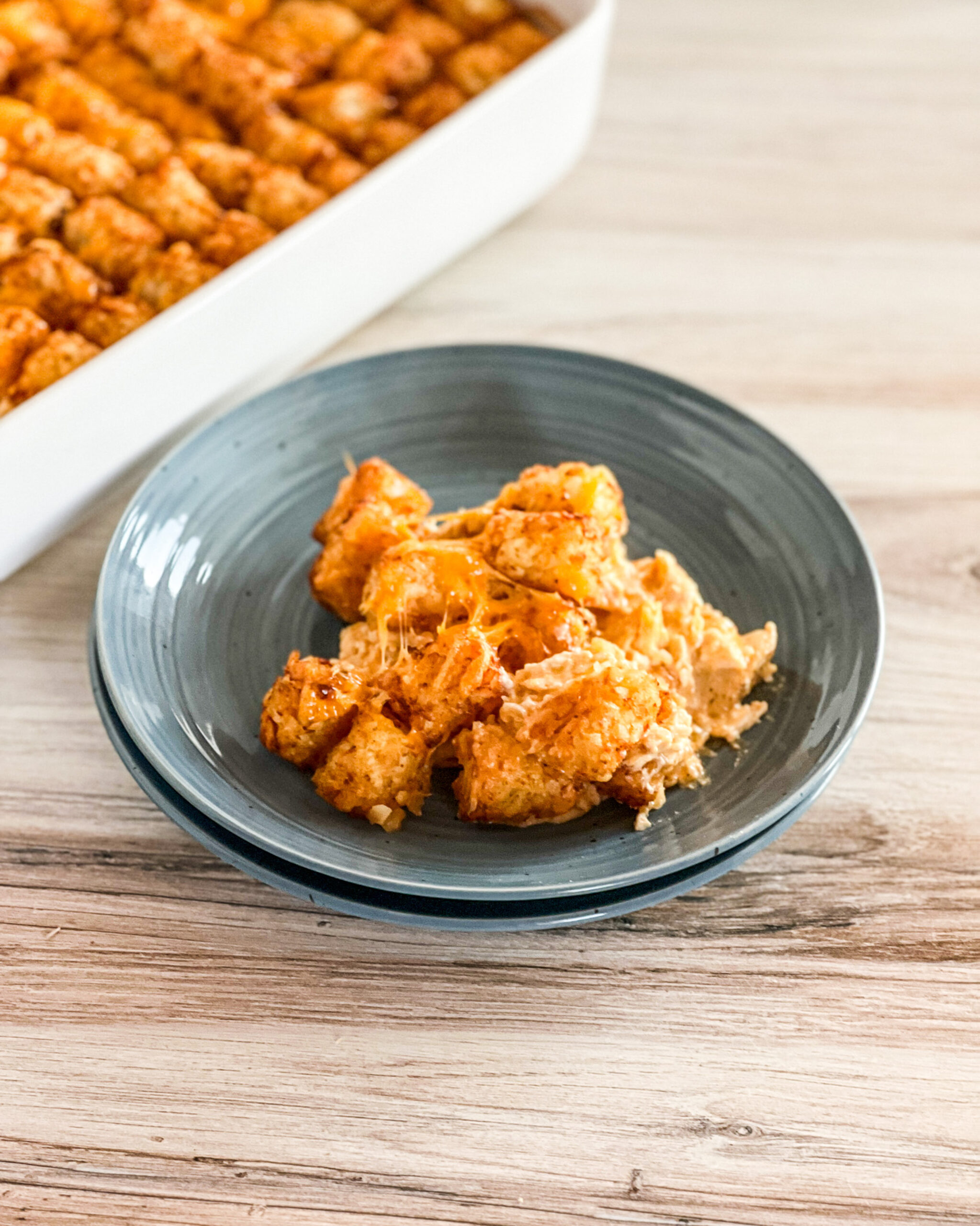 So here is to cooking dinner at home and eating family dinner.
Love From My Kitchen 💕
Billie-Jo
Ingredients
4-5 cups of shredded chicken  (rotisserie chicken works great)

¼-⅓ cup buffalo sauce 

1 cup sour cream

Salt and pepper to taste

3 cups shredded cheddar cheese divided

1 large bag (32oz) of frozen tater tots
Directions
Grease a large casserole size dish 9"x13" will work, if it is a little bit bigger it will work. Set aside.

In a large bowl mix together chicken, buffalo sauce, sour cream and 2 cups of shredded cheese

Spread the chicken mixture into the bottom of the prepared dish. Layer the tater tots on top of the chicken, I prefer to put them into rows. 

Sprinkle the remaining 1 cup of cheese on top. 

Bake for 45 minutes or until done. 
Ready in 55 minutes
Serves 8-10 people
Tips & Recommendations
This is a great meal to make ahead of time and place in the freezer. You can cook it when you take it out of the freezer.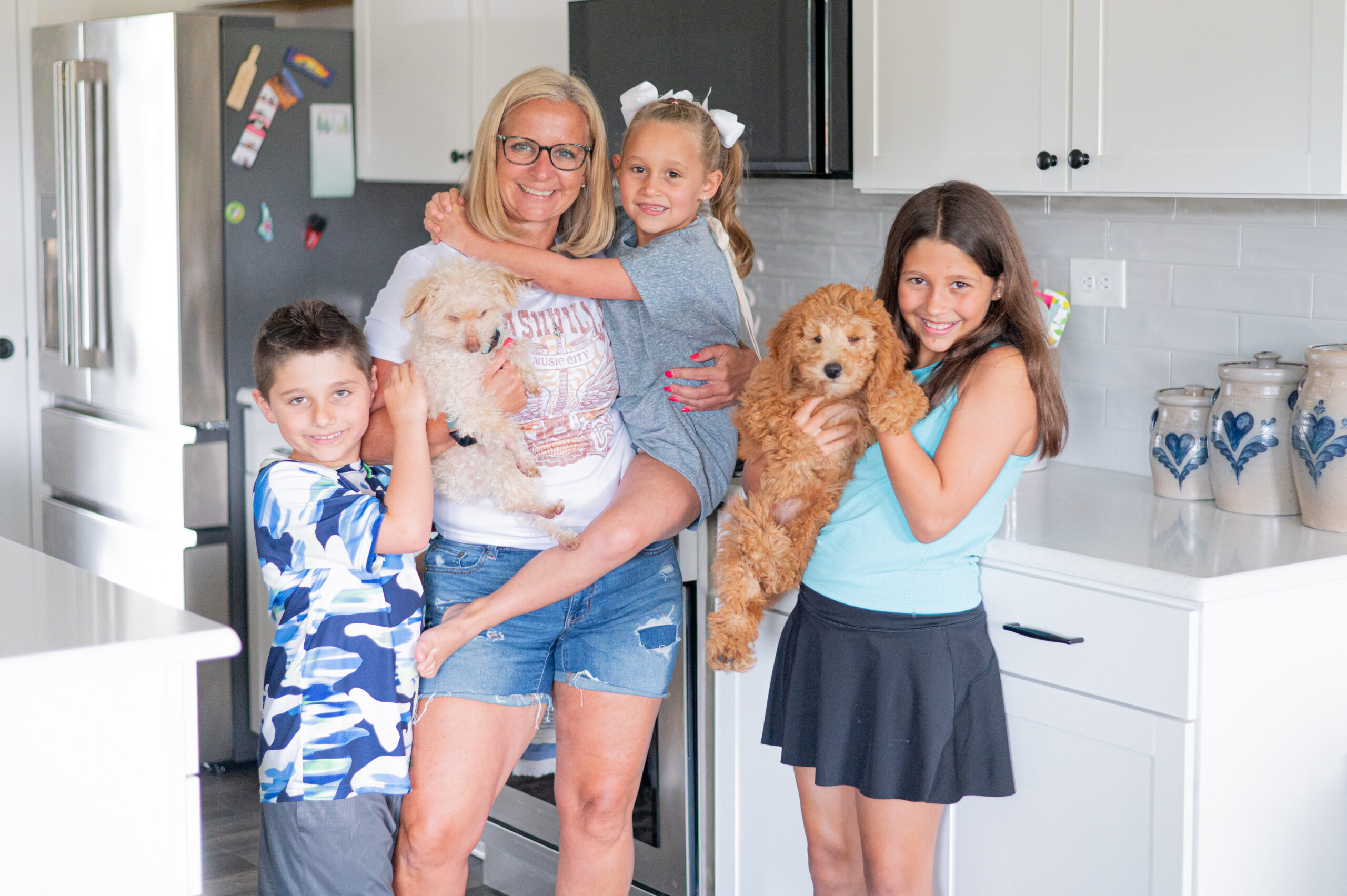 Latest Recipes