RECIPE
Buttermilk Drop Biscuits
The past last couple years I have made biscuits for Christmas. This year Jimmy wants buttermilk biscuits, so I thought I would share my recipe with you. When I made these last week to take pictures, Jimmy said they are the best biscuits he has had. I actually threw the leftovers in the freezer for Christmas Day. While I usually am all about cooking Christmas morning, this year will be a little different. So I want to be prepared in case my kitchen isn't set up for baking and cooking. But if my kitchen is set up, you can guaranteed I will be baking and cooking something.
A few tips for making the best biscuits. First of all I say use White Lily flour. It makes a huge difference in biscuits. While White Lily isn't sold everywhere, if you can get it, get this flour. In fact there is place in Vegas that has White Lily flour shipped in for their biscuits. So just trust me on this. You also need to make sure your butter is super cold. I like to throw my butter in the freezer the night before. With the butter being super cold, it melts as it bakes and you can see it coming out of the biscuits.
I do the drop method of biscuits. It is just easier to make and they taste absolutely delicious. Really who wants to roll out that dough, fold it over, cut them and so forth. When you can just as easily make them by doing the drop method. I am all about some good shortcuts when it comes to baking and cooking. Just remember if you are doing a shortcut, make sure it is tried and tested.
Merry Christmas from my Kitchen to your Kitchen🎄
Billie-Jo
Ingredients
2 ⅓ cups White Lily self rising flour

¼ tsp salt

½ cup unsalted butter frozen

1 cup cold  buttermilk

2 tbsp honey

2 tbsp melted butter
Directions
Preheat the oven to 425, line a baking tray with parchment paper and set aside.

In a large bowl whisk together flour and salt.

Grate in frozen butter. Use a pastry cutter to cut the butter in until a crumble forms.

Add buttermilk and honey and mix together with a spatula. 

Use a large cookie scoop/cupcake scoop and scoop biscuit dough onto the prepared cookie sheet.

Place the tray in the refrigerator for 20 minutes.

Brush each biscuit with melted butter and bake for 14-16 minutes.
Ready in 45 minutes
Makes about 1 dozen biscuits
Tips & Recommendations
You want your butter to be very cold, that is why I say frozen. I usually place my butter in the freezer the night before. You can make the biscuits the day before you want to serve them. Cover the tray with the biscuit dough and place in the refrigerator. Brush with melted butter and follow baking instructions.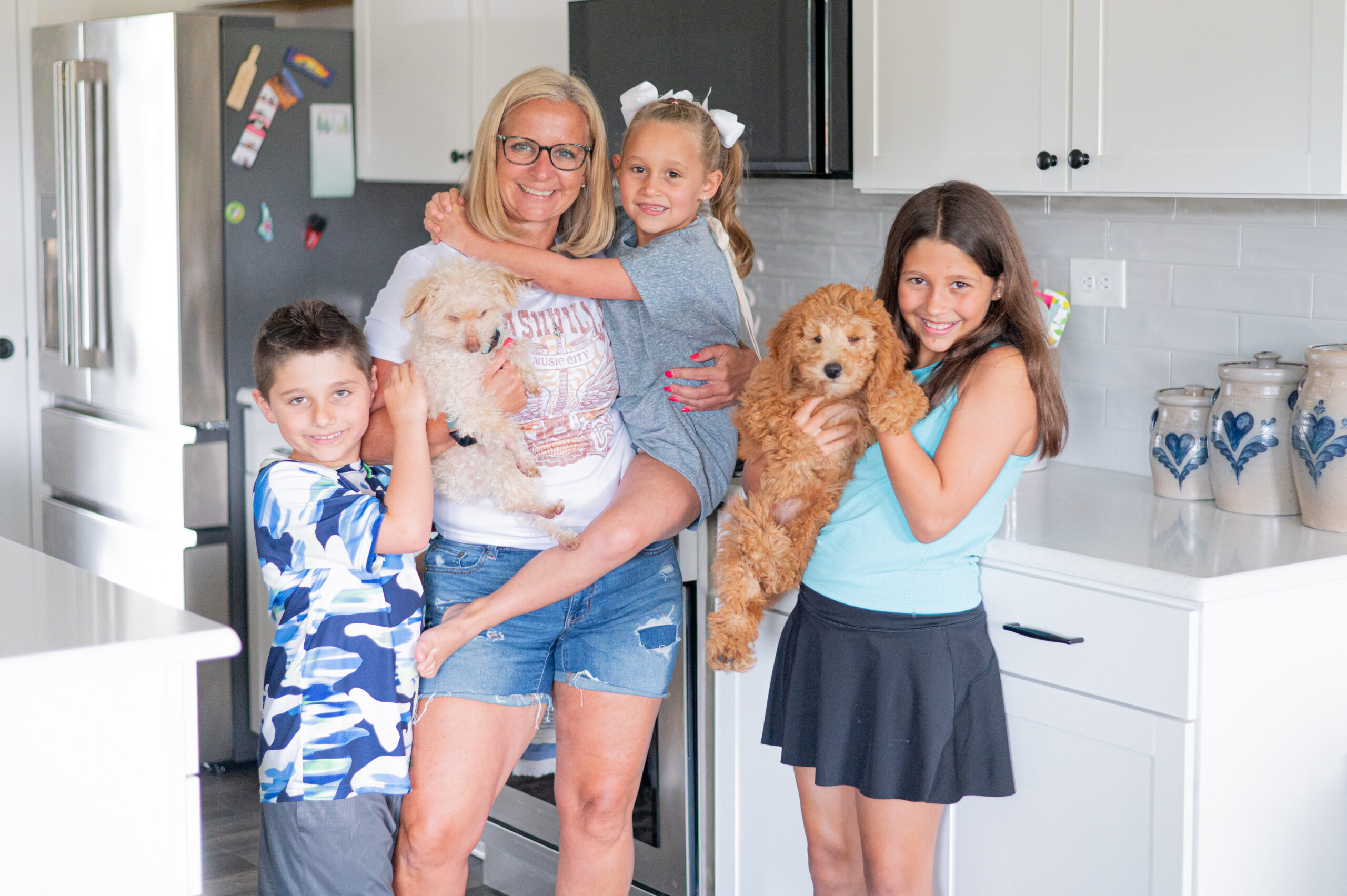 Latest Recipes