RECIPE
Butternut Squash Macaroni and Cheese
With Thanksgiving a little over a week away I wanted to share a few new recipes with you. This butternut mac and cheese was a huge a favorite in our family. The kids gobbled this up and I even froze some for a later time. What I loved about this recipe is how creamy the the mac and cheese is. Plus it is not as heavy as regular mac and cheese.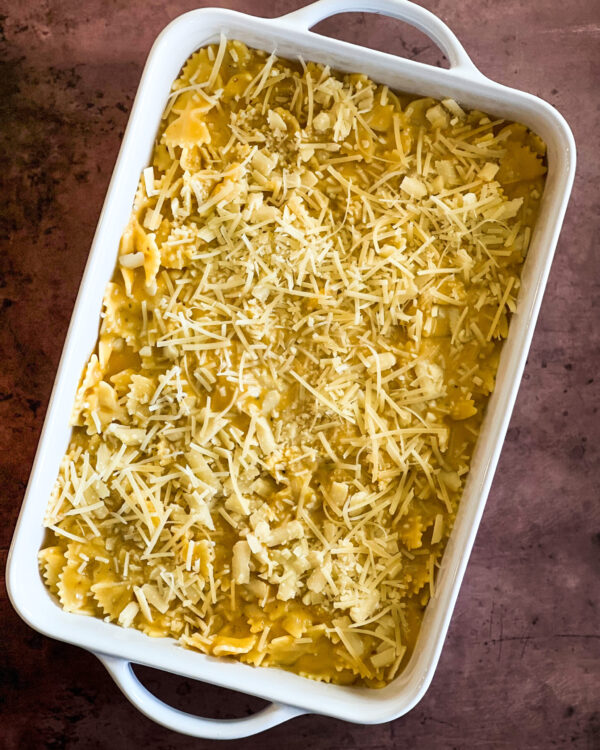 This recipe has a lot of steps, but it is totally worth it. I bought diced butternut squash from trader joes, but you can buy butternut squash puree. Cooking the butternut squash is super easy. Just follow the instructions. I love making a cheese sauce and adding it to the pasta. It bakes so well and it is so creamy. Even the hubs loved it. He couldn't tell there was butternut squash in it. You won't either.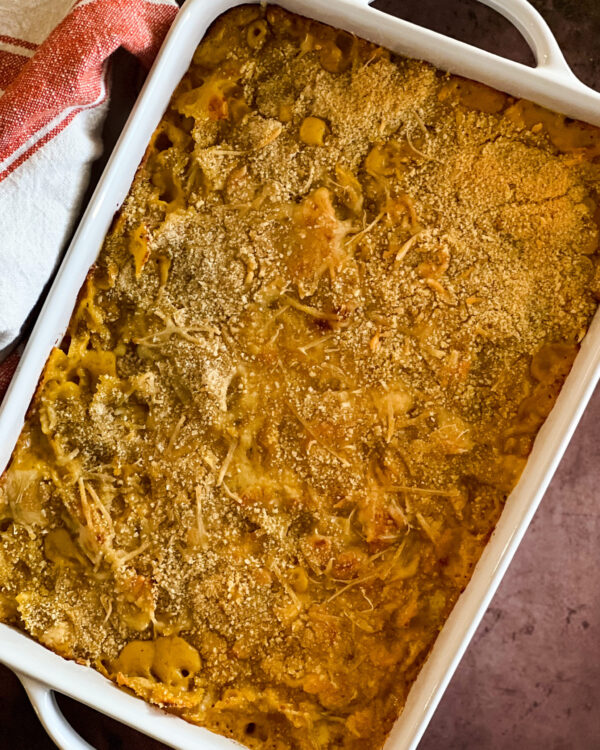 This is our favorite mac and cheese in our family.
That's the Dish from My Kitchen to Your Kitchen 💕
Billie-Jo
Ingredients
1 box of Macaroni, Bow Ties or Shells (I used bow ties)

2 tbsp unsalted butter

1 tsp garlic

12-16oz diced butternut squash 

1 ½ cups chicken broth or stock 

3 tbsp of butter

3 tbsp of flour

 2 cups of milk room temperature 

3 cups shredded cheddar

1 cup Parmesan cheese

½ tsp salt

¼ tsp paprika 

½-1 tsp of black pepper 
Directions
Preheat the oven to 350. Spray a 9×13 pan with cooking spray, set aside.

In a large pot bring salted water to boil and cook macaroni or pasta to al dente. I cook pasta about 1-2 minutes short of the time of directions.

In a large skillet add 2 tbsp of butter on medium heat, add in garlic and

butternut squash and stir. Slowly pour in the chicken broth and bring to a slow boil. Stir occasionally. Once it starts to boil, reduce the heat to medium. Cook for another 8-10 minutes. Butternut squash is done when a fork can easily pierce it. Remove squash to a blender and puree it. 

Add 3 tbsp of butter to the skillet, once melted, whisk in the flour, it will become almost like a paste. Slowly add in the milk, whisk until no clumps are left. 

Whisk in the butternut squash, mix until combined. Add in 2 cups of the cheddar cheese, mix until the cheese is completely melted. Add in salt, pepper and paprika, mix together. 

Add in the cooked macaroni or cooked pasta into the prepared baking dish. Pour the cheese butternut squash mixture over the macaroni and mix together.  Add the last cup of cheddar cheese and mix together. Sprinkle the parmesan cheese on top. 

Sprinkle Panko or breadcrumbs over top of the macaroni. 

Bake at 350 for 40 minutes. Let sit for 5 minutes before serving. 

Mac and Cheese will stay fresh for 3 days or can be frozen for up to 2 months. 
Ready in 1 hour
Makes a 9x13 dish
Tips & Recommendations
Use a good cheddar cheese, it really make a huge difference. If you use premade butternut squash puree, you can skip step 4.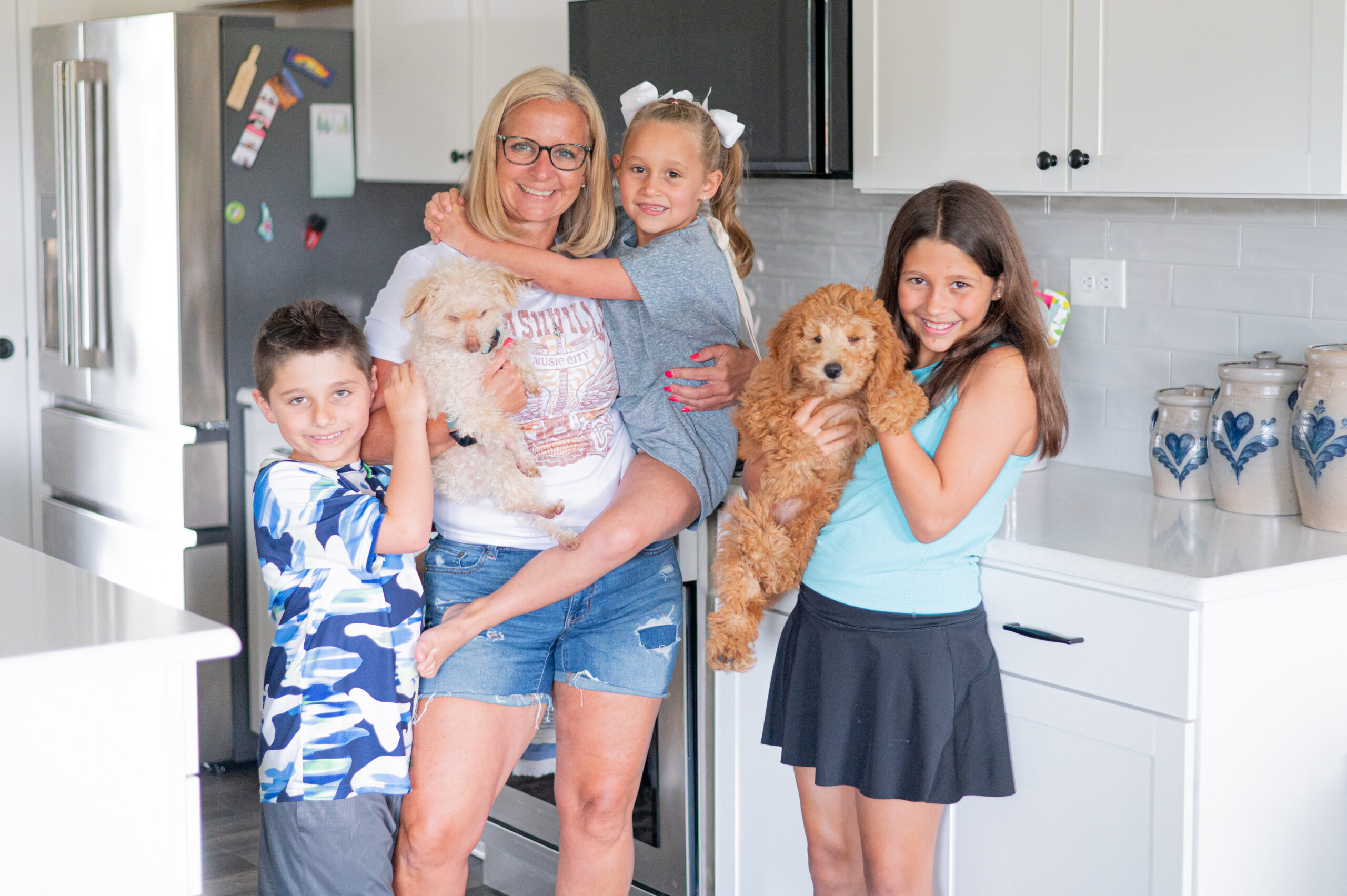 Latest Recipes