RECIPE
Candy Bar Chocolate Chip Cookies
My family is all about cookies, especially chocolate chip cookies. This candy bar chocolate chip cookie was a hit when we went to visit Jimmy's family. Everyone loved it, even though there were questions like why and how could you change it up. But in the end they loved. We might have eaten some cookies on the drive there…you know we have to taste test things.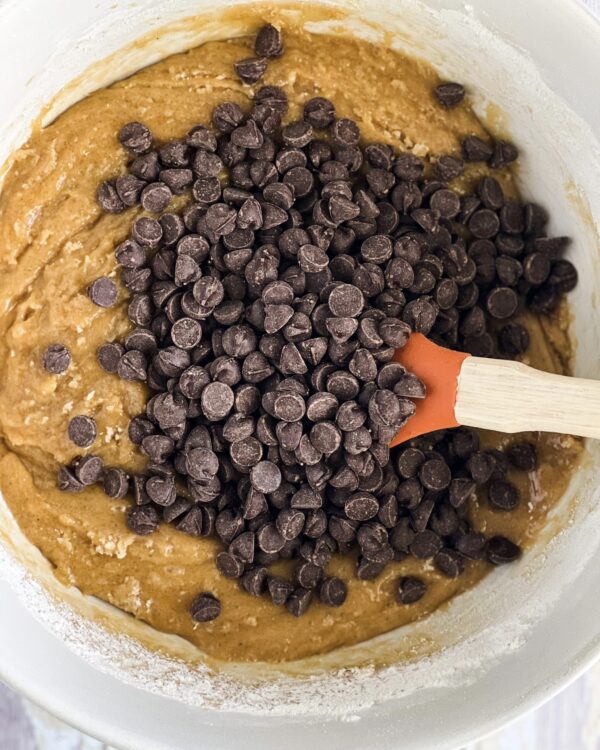 The best part of the trip was watching the kids spend time with Grandma, Kaycie, Aunt Leslie and Uncle Steve. On Saturday Jimmy and Uncle took Lele and JJ four wheeling, while Isabella and went shopping with Grandma, Kaycie and Aunt Leslie. Us girls shopped to we dropped. We all had such a fun day. Sunday we took the kids to Caverns, which was such a cool experience for them.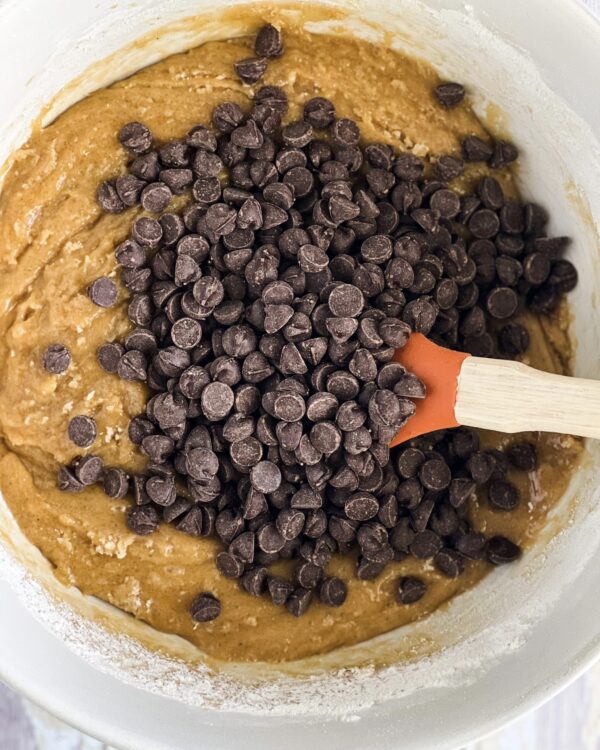 Back to these cookies…this recipe is a twist on my original chocolate chip cookie recipe. I cut back on the sugar some due to the extra sugar in the candy bars. I used a candy bar from Trader Joe's. It was a caramel chocolate covered pretzel bar. Use a good candy bar is my recommendation. I brown my butter to start with, well because brown butter cookies are the best. Let's be honest, sometimes it is just easier not to get my mixer out and when I brown butter, I don't have to use a mixer. Plus I know not everyone has a mixer, so recipes that don't require a mixer are awesome for everyone. This is also a great recipe to bake with kids. My kiddos love to be in the kitchen. Isabella wants to bake every day with me.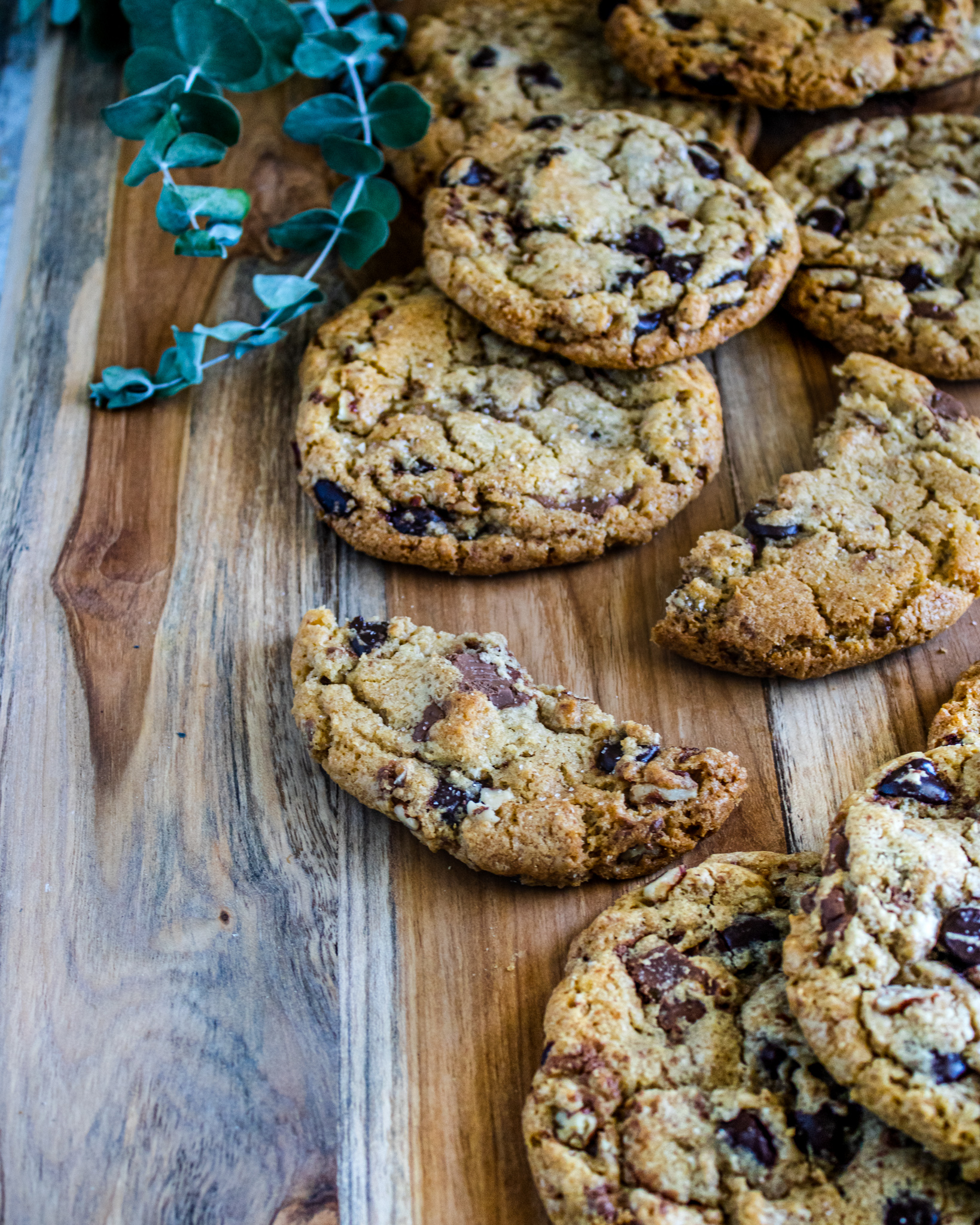 So stay tuned for lots of kid friendly recipes headed your way. Send your baking and cooking questions to me. I would love to stay connected.
That's the Dish from my Kitchen to your Kitchen 💕
Billie-Jo
Ingredients
1 cup unsalted butter

1 ¼ cup dark brown sugar

2 large eggs room temperature

1 tbsp vanilla extract

2 cups all purpose flour spooned and leveled

1 tsp baking soda

1 tsp baking powder

½  tsp salt

1 cup chocolate chips

1 cup chocolate bar or chocolate covered pretzels chopped

½ chopped pecans

Pink salt optional
Directions
Place butter in a medium saucepan, let butter melt until little gold/brown specks appear. You will start to smell a nutty aroma.

Pour butter into a large bowl. Add brown sugar to melted butter and whisk together. 

Whisk in eggs and vanilla, mix until combined.

Slowly add in flour, baking soda, baking powder and salt. Mix until almost combined.

Add in chocolate chips, chopped chocolate covered pretzel/candy bars and pecans, mix until combined.

Cover the bowl with plastic wrap and place the bowl in the refrigerator for 30 minutes.

Preheat the oven to 350 and line to cookie sheets with parchment paper. Using a large scoop (ice cream scoop) scoop dough onto the prepared cookie sheets. Bake for 14 minutes or until done.

Cookies will stay fresh for 1 week or in the freezer for 2 months. Scooped cookie dough can be frozen up to 3 months.
Ready in 1 hour
Makes about 2 dozen of large cookies
Tips & Recommendations
Make sure your eggs are room temperature. Cookie dough must be refrigerated for 30 minutes. If you refrigerate longer than 2 hours overnight, cookie dough will need to set out for 30 minutes before scooping the dough.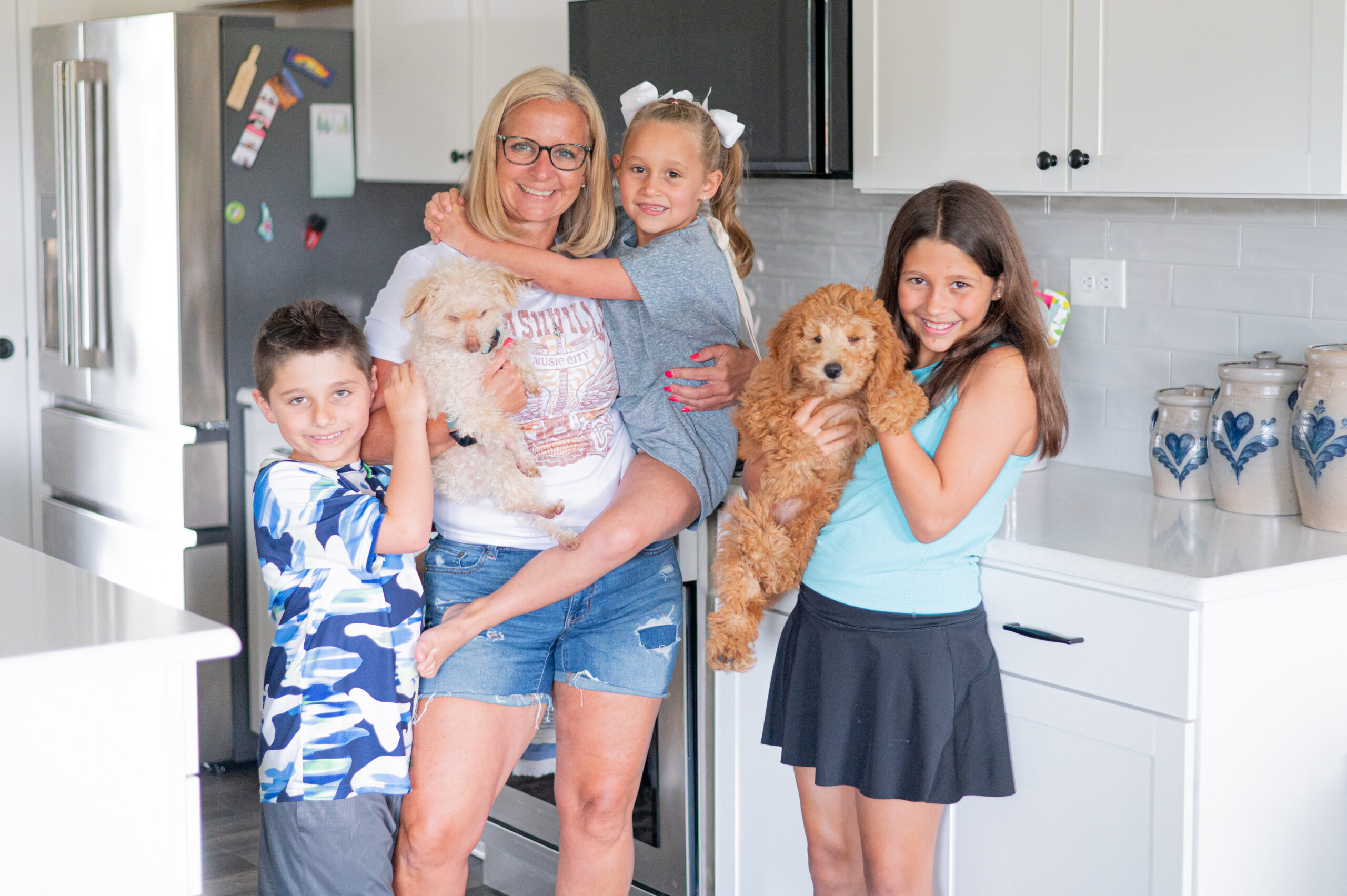 Latest Recipes