RECIPE
Carrot Cupcakes
What are your plans for Easter? We are going to the church and then we are taking the kids to a local farm for a festival. It will be a fun day and our first holiday as a family. I am excited to have many more holidays to celebrate together as a family.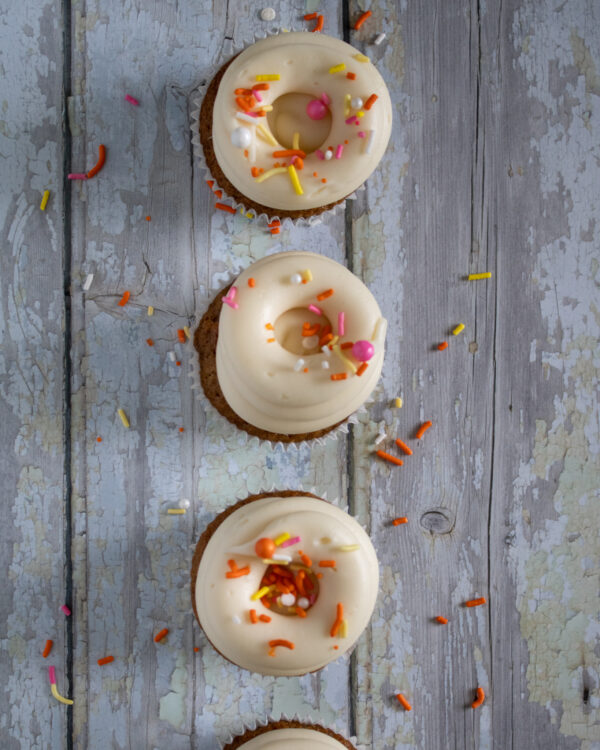 Carrot Cake is a must for Spring, especially Easter. If you want to make a cake for Easter try out my easy carrot cake recipe.However this carrot cupcake recipe is a must too. It is just as delicious and super easy to make. They are great for a gathering. Are you making cake or cupcakes this Easter?
A few tips about make this cake. First don't use pre shredded carrots. They are too dry and it will make these cupcakes too dry. I usually use the mini carrot, because I have them on hand. You can regular size carrots, just make sure to peel them. Also when it comes to the frosting, make sure not to over beat the cream cheese. If you do it tends to break the down the cream cheese.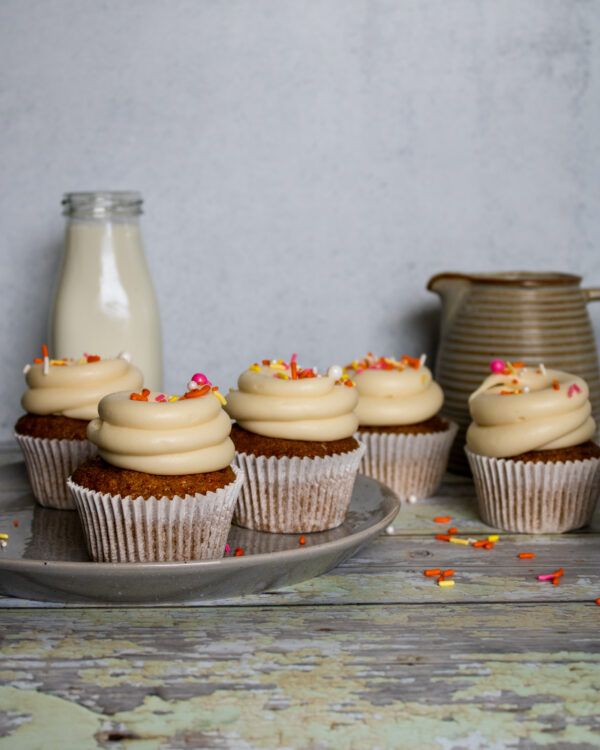 That's the Dish from my Kitchen to your Kitchen 💕
Billie-Jo
Ingredients
½ cup canola oil

¾ cup brown sugar

¼ cup sugar

2 large eggs room temperature

¼ cup apple sauce

2 tsp vanilla extract

1 ¼ cup all purpose flour spooned and leveled

1 tsp baking powder

¼ tsp baking soda

½ tsp salt

1 ½ tsp cinnamon

¼ tsp nutmeg

¼ tsp ginger optional 

Dash of cloves

1 ½ cups shredded carrots

½ cup chopped pecans

Cream Cheese Frosting-½ cup unsalted butter, 1 8oz package of cream cheese, 1 tsp vanilla, dash of salt, 3 cups of sifted powdered sugar
Directions
Preheat the oven to 350. Line a cupcake pan with greaseproof liners, set pan aside.

In a large mixing bowl, add oil, brown sugar, sugar, eggs, vanilla and applesauce, mix until combined.

Slowly add the flour, baking powder, baking soda, salt, cinnamon, nutmeg, ginger (optional) and dash of cloves, mix until just combined.

Add in carrots and pecans, mix until combined.

Fill cupcake liners about ¼" from the top. Bake for 18 minutes or until done.

While cupcakes are cooling, make your frosting. In a large bowl cream together butter and cream cheese for about two minutes. Add in vanilla. Slowly add in the powdered sugar, mix until creamy. Don't over mix, if you do your cream cheese will break down. Frost cupcakes as desired.
Ready in 90 minutes, includes cooling time
Makes 12-13 cupcakes
Tips
Do not buy pre shredded carrots, they are too dry for these cupcakes. Either use mini carrots or whole peeled carrots, shred them. You can omit the nuts or substitute walnuts instead of pecans.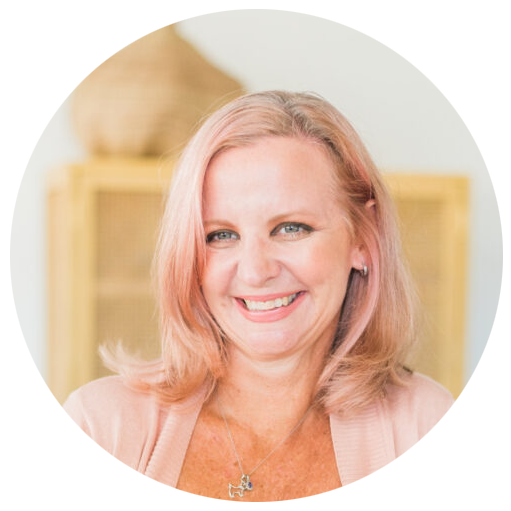 Hey there!!
I'm Billie, a recipe creator, food photographer, a girl that just loves to be in the kitchen and a travel lover. more >
Related Recipes