RECIPE
Cheesy Potatoes (Susie Potatoes)
Growing up my mom always made this recipe for Christmas. We called them Susie's potatoes and I am not sure why. She would serve them with prime rib and I think prime rib was disgusting. So basically I would eat these potatoes, salad, veggie and her  homemade rolls. But I remember always loving these potatoes. So I decided I was gonna make them for the kids first Thanksgiving with us and they were a huge hit.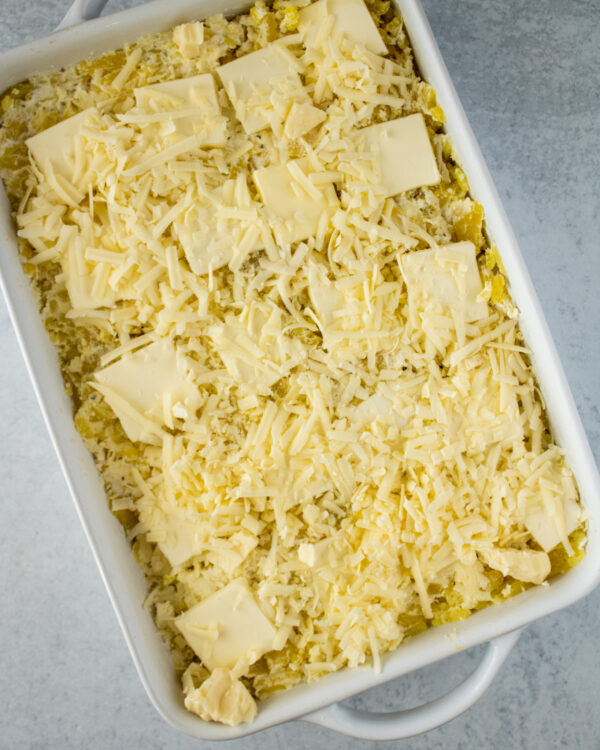 I will be honest these take some work. I think it goes a little bit faster with two people making them. I start by cooking the potatoes in a pot on the stove. I don't know why my mom cooked them with the skins on but she did, so I do that too. After they are almost all the way cook, I drain the water and let them cool for about 10 minutes. They need to be a little warm to be able to get the skins off them easily. Then I grate them into the pan. To save time I grate the cheese while the potatoes are cooking and cooling. You can use orange or white cheese, I usually use all white cheese.  Mix everything together and in the pan. Make sure it is even in the pan. Poke some holes on top and place the slice butter on top with remaining cheese. And bake away.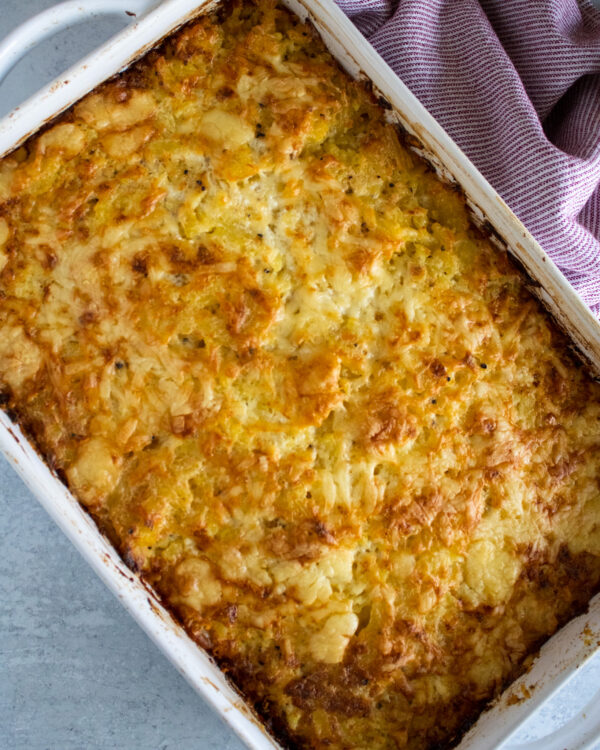 So while it may seem like a lot of work, it is worth it.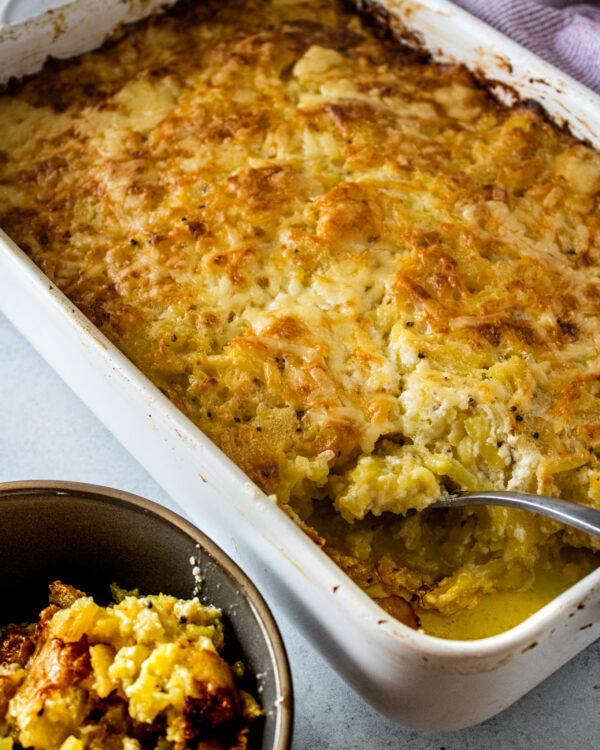 So Merry Christmas from My Kitchen to Your Kitchen 🎄
Billie-Jo
Ingredients
5 lbs of potatoes

3-4 cups of shredded cheddar cheese

16 oz of sour cream 

1 tsp garlic powder, salt and pepper

½ cup unsalted butter
Directions
Cook 5 lbs of potatoes. 

While the potatoes are cooking and cooking grate, the cheese.

Let the potatoes cool for 10 minutes, before peeling the potato. Grate the potatoes in a large baking dish. I use a 9"x13" deep dish. 

Add ¾ of the grated cheese, sour cream, garlic powder, salt and pepper to the grated potatoes. Mix it together. Spread it evenly in the pan and smooth out the top. Poke with a fork all over the top.

Slice the butter and place all over the top. 

Sprinkle remaining cheese on top.

Bake for 45 minutes.

Serve and Enjoy.
Ready in 60-70 minutes
Makes a 9x13 deep dish
Tips
You can peel potatoes ahead of cooking, but my mom always peeled them after because it was easier. Depending how cheesy you want it, will depend if you use 3-4 cups. You can buy grated cheese if you wish, I prefer to have freshly grated cheese. Leftovers can be stored in the refrigerator for 5 days or in the freezer for 2 months. Reheat in the microwave or oven.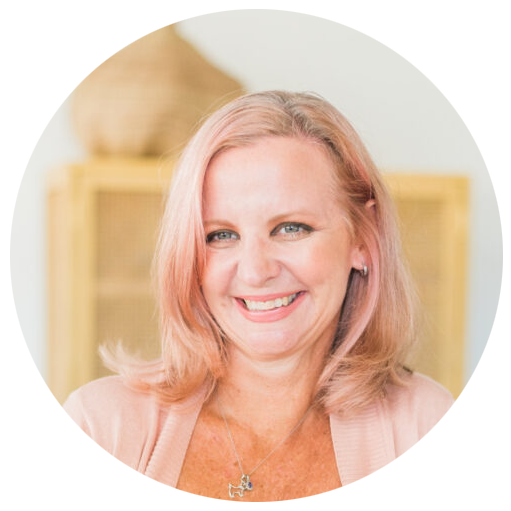 Hey there!!
I'm Billie, a recipe creator, food photographer, a girl that just loves to be in the kitchen and a travel lover. more >
Related Recipes