RECIPE
Chicken, Broccoli and Rice Casserole
It has been a little chilly here in NC , so I decided to make a comfort meal. I remember my mom making chicken and rice growing up, so I decided to put a twist on her recipe. First of all I got rid of the condensed soup. I mean really who likes that stuff anyway?  I decided to sub some Greek yogurt instead. Lately I have been a huge fan of adding Greek to meals. I am all about some good healthy swaps and Greek yogurt is one of my favorites.
I went with a casserole dish, that would feed our family and also have some leftovers. Our foster kids told us some of their favorite foods and it seems like casserole dishes would be a win with them. So in the next few weeks, I will be playing with one pot meals, casseroles and sheet pan recipes. Most of them will be for a family, some will be for 2. Why just 2 people you might ask? Well, you know Jimmy and I love to go on dates and most of our dates will be at home for some time. That is until we all adjust to be a family. We are excited for our new little family.
That's the Dish from my Kitchen to your Kitchen 💕
Billie-Jo
Ingredients
1 ½ cups of uncooked brown rice or rice of choice

3 cups broccoli florets 

2 tbsp olive oil

1 ½ pound of boneless skinless chicken breast diced

1 small sweet onion

1 tsp minced garlic

Salt and pepper to taste

2 tbsp unsalted butter

3 tbsp flour

1 ⅓ cups milk

1 ¼ cups shredded cheddar cheese, divided

½ cup plain Greek yogurt
Directions
Preheat the oven to 375. Grease a 2-3 quart casserole dish. If you have an ovenproof  large skillet, you can use that. Read the Tip section.

Cook rice according to package directions, set aside. 

Steam broccoli for 3-4 minutes, drain water and set aside.

In a large skillet, heat olive oil over medium heat. Add chicken, season with salt, pepper and garlic powder.

Once the chicken is almost cooked, add the onion and garlic, cook until chicken is done. Remove chicken from the skillet and set aside on a plate.

In the same skillet, lower the heat. add the butter. Once butter is melted, whisk in the flour, until a sauce starts to form. Add salt and pepper to taste.

Slowly whisk in the milk. Add 1 cup of cheese and mix until the cheese is melted.

Remove the skillet from the heat and mix in the Greek yogurt. 

In your prepared casserole dish, add the chicken, rice, broccoli and sauce. Mix all together and sprinkle with remaining cheese. Cover loosely with foil. Bake for 35 minutes or until done. See the Tip section for cooking in a skillet like I did.

Leftovers can be store in an airtight container for 3 days or in the freezer for 2 months.
Ready in 75 minutes
Serves 8-10 people
Tips
I used an ovenproof skillet. I used it to cook the chicken and make the sauce. After I made the sauce, I added the chicken, broccoli and rice, mixed it together, sprinkled some cheese and baked for 40 minutes with the lid on. I also used my favorite rice from Trader Joe's to make this recipe easier. I used the frozen brown organic rice. Also you can make the rice ahead of time to save some time.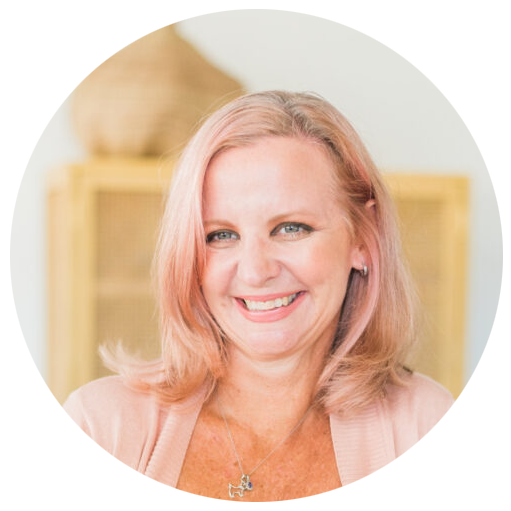 Hey there!!
I'm Billie, a recipe creator, food photographer, a girl that just loves to be in the kitchen and a travel lover. more >
Related Recipes