RECIPE
Chocolate Chip Pancakes
I am all about a good breakfast and so are the kiddos. They love it when it is brunch time or they get a cooked breakfast. So usually on the weekends or a day off from school I try to make them a cooked breakfast. Let's be honest it's hard to make a cooked breakfast while trying to get ready and out the door for school. I have no idea how my mom did. She made a cooked breakfast almost every morning, from pancakes to oatmeal.  We barely ever ate cereal. I remember those breakfasts. However as of now I don't see that happening with these kids. We have a good system on getting this kids up and out the door so they aren't late for school.
I made these pancakes for breakfast one morning They gobbled them up. I threw the leftovers in the freezer, for breakfast on a school morning. They are still homemade, jut not cooked that morning. They love this and we will be doing more of breakfasts like that. I know they need a change from cereal during the school week.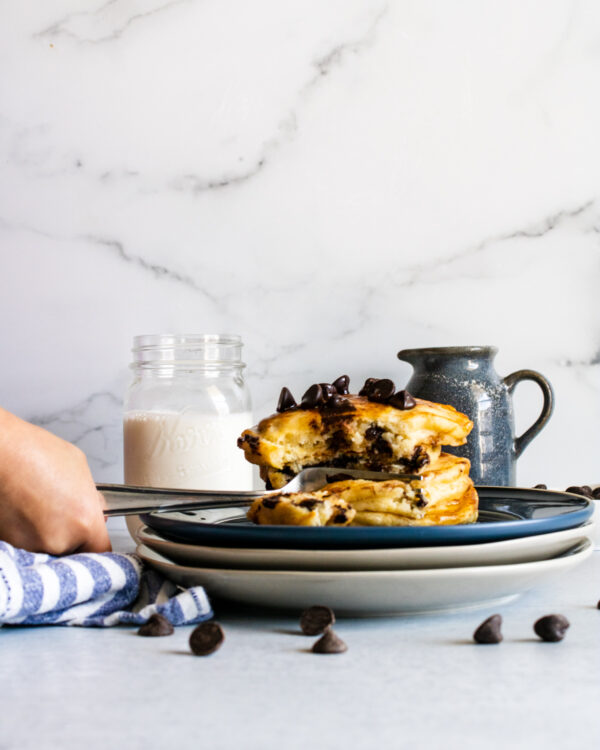 You can using any chocolate chips you want. I prefer the 60% cacoa baking chips, so the pancakes aren't super sweet. Get your kids involved in making these with you, they will love the time they get to spend with you and the memories they make.
That's the Dish from my Kitchen to your Kitchen 💕
Billie-Jo
Ingredients
2 cups all purpose flour

¼ cup brown sugar

 1 tbsp baking powder

½ tsp salt

1 cup buttermilk room temperature

½ cup Greek yogurt

2 large eggs room temperature

1 tsp vanilla extract

2 tbsp melted unsalted menu

½ cup chocolate chips
Directions
In a medium mixing bowl whisk together flour, brown sugar, baking powder and salt. Set aside.

In a medium bowl whisk together buttermilk, Greek yogurt, eggs, vanilla and melted butter.

Make a well in the center of the dry ingredients and pour in the wet ingredients, mix until almost combined.

Fold in the chocolate chips.

Let pancake batter for 10 minutes.

While the pancake batter is sitting, preheat your griddle.

Add a tbsp of butter to the hot griddle. Using a cupcake scoop or ¼ measuring cup, place batter on the prepared griddle. 

When you see little bubbles start to form, flip the pancakes over. 

Serve with maple syrup.
Ready in 30 minutes
Makes about 12 pancakes
Tips
Letting the batter sit for 10 minutes, will help the pancakes to be light and fluffy. Cooked pancakes can be frozen up to two months.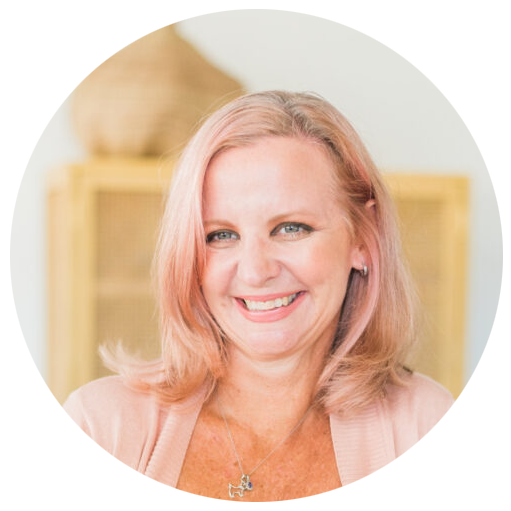 Hey there!!
I'm Billie, a recipe creator, food photographer, a girl that just loves to be in the kitchen and a travel lover. more >
Related Recipes