RECIPE
Chocolate Chip Pie
Chocolate chip pie has been a favorite of mine since I was a child. I remember when my mom first made a chocolate chip. Let's just say I was hooked!! With the holidays quickly approaching I wanted to share my recipe with you. It is super easy to make and always a crowd pleaser. When I used to make pies for Thanksgiving for my bakery, chocolate chip pie was always a hit!!!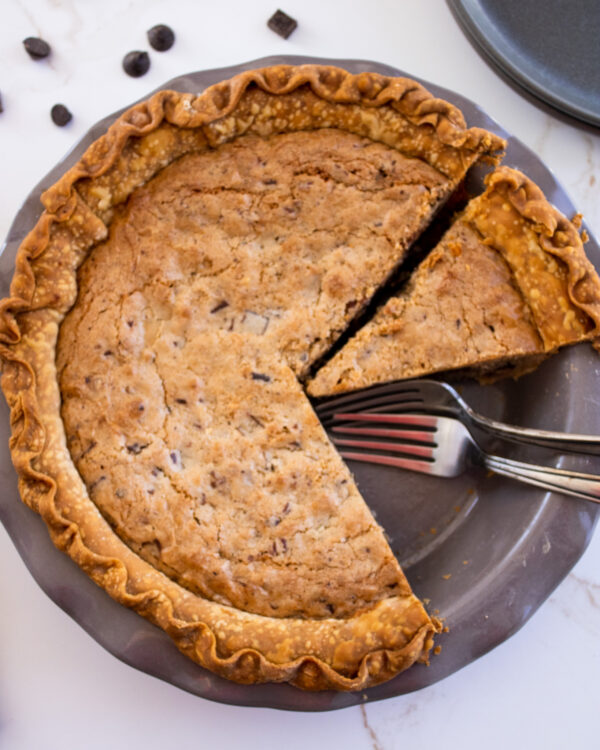 I love a good homemade buttery pie crust like this one. But there are just sometimes I don't want to make a pie crust and I use a Pillsbury pie crust. I've tried a few different ons, but this is my favorite and the easiest to work with. I like to use a dark chocolate ( bitter sweet) and a semi sweet chocolate. This pie is super rich and sweet, is why I use two different chocolates in the pie. You can also top it with whipped cream or ice cream, you can't go wrong either way.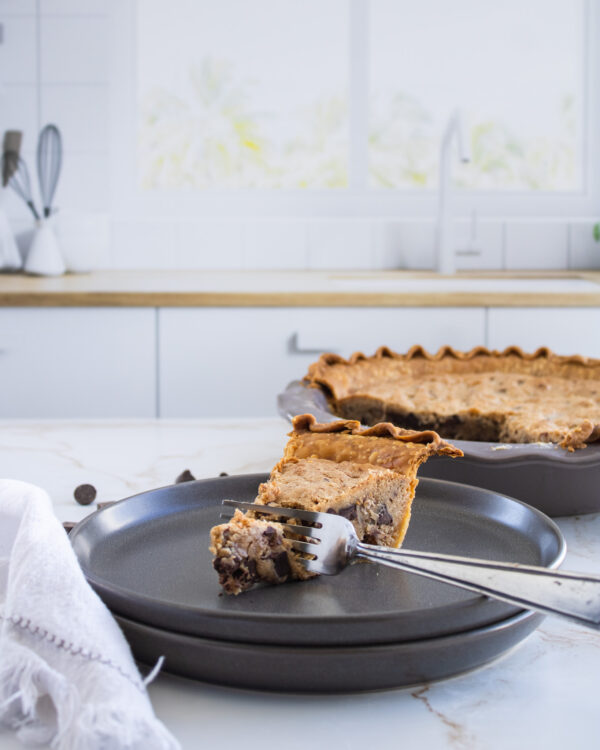 This is a great recipe to make with your kids. It is super easy to make. I truly believe this recipe is a no fail recipe. I know you will love it as much as we do!
Cheers to the Holidays!!!
Billie-Jo
Ingredients
1 Pillsbury unbaked pie crust

1 cup unsalted butter room temperature

1 cup brown sugar

½ cup sugar

2 large eggs room temperature

1 tbsp vanilla extract

1 cup all purpose flour

1 tsp salt

1 cup chocolate chips

½ cup chopped pecans
Directions
Preheat the oven to 350. Spray a 9" pie dish with cooking spray.

Take pie crust out of the refrigerator, let it get to room temperature for like 15-20 minutes.

Press pie crust into the prepared pie crust. 

In a large mixing bowl cream butter, brown sugar and sugar until light and fluffy, about 3-4 minutes. Make sure to scrape down the sides of the bowl.

Add eggs one at a time, making sure to incorporate each egg.

Add vanilla extract and mix until combined. 

Add in flour and salt, mix until combined. 

Add in chocolate chips and pecans for 1 minute. 

Pour batter into the prepared pan. Bake for 50-60 minutes. Check for doneness at 50 minutes.
Ready in 75 minutes
Serves 12 people
Tips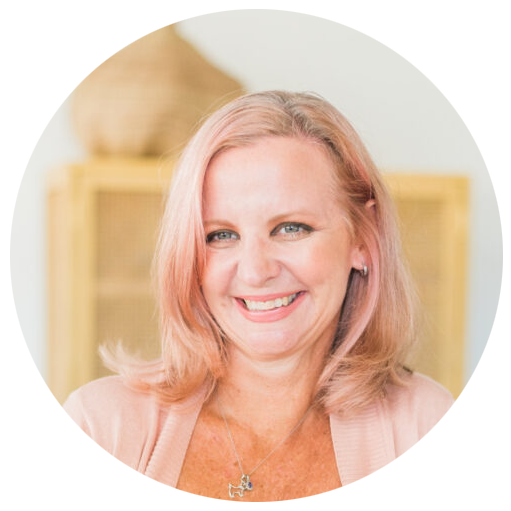 Hey there!!
I'm Billie, a recipe creator, food photographer, a girl that just loves to be in the kitchen and a travel lover. more >
Related Recipes