RECIPE
Cilantro Lime Chicken
Even though the kiddos are in school, I am still all about some summer grilling. I really don't mind making the marinade early and having meat soak in it all day or even overnight. Cuz when it comes time to cook dinner, I just have to make the sides and throw the chicken on the grill. This helps make cooking dinner easier, especially when at least one of the kids wants to help with dinner.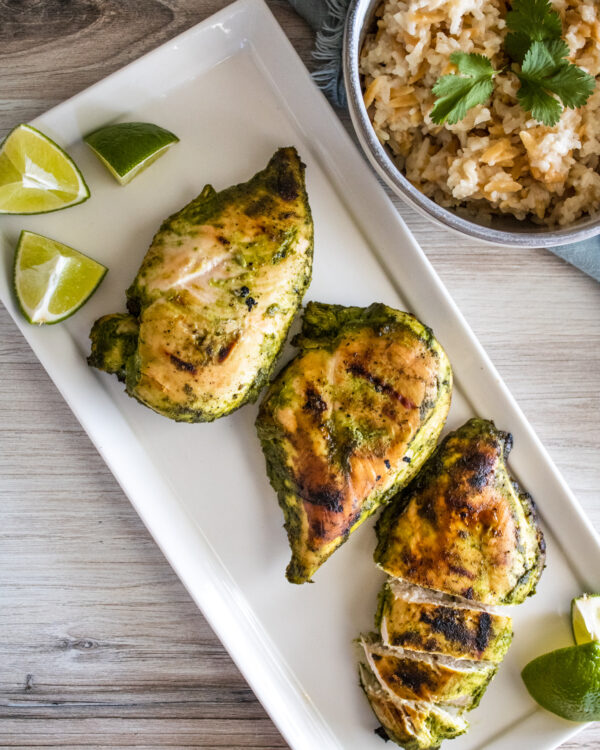 This recipe is a super easy one to make. Mix all the marinade ingredients together. Put the chicken in a freezer bag and pour the marinade over the chicken. Let it marinade for a few hours or longer and boom you will have some of the best grilled chicken ever. Our family gobbled this chicken up. Even Isabella who is a little picky loved it.
That's the Dish from my Kitchen to your Kitchen 💕
Billie-Jo
Ingredients
2 lbs of boneless chicken breasts

⅓ cup extra virgin olive oil

⅓ cup lime juice

3 tbsp honey

1 tsp minced garlic

Handful of chopped cilantro

1 tsp salt

1 tsp pepper or to taste
Directions
In a medium bowl whisk together olive oil, lime juice, honey, garlic, cilantro, salt and pepper. 

Add chicken to a large ziplock bag or dish with cover, pour marinade over the chicken and let marinate for at least 2 hours. The longer the better.

Preheat the grill to medium heat.

Place chicken on a grill mat and grill on each side for about 10 minutes. Our chicken was a little thicker, even after using a meat mallet. Chicken is done when the internal temperature reaches 165*. 

Let chicken rest for 5 minutes. Serve with your favorite side. 
Ready in 30 minutes plus marinating time
4-6
Tips & Recommendations
You don't have to but I highly recommend using a meat mallet and pounding the chicken. I recently started doing this and I find it helps the chicken to be more tender, soak up the marinade and moist.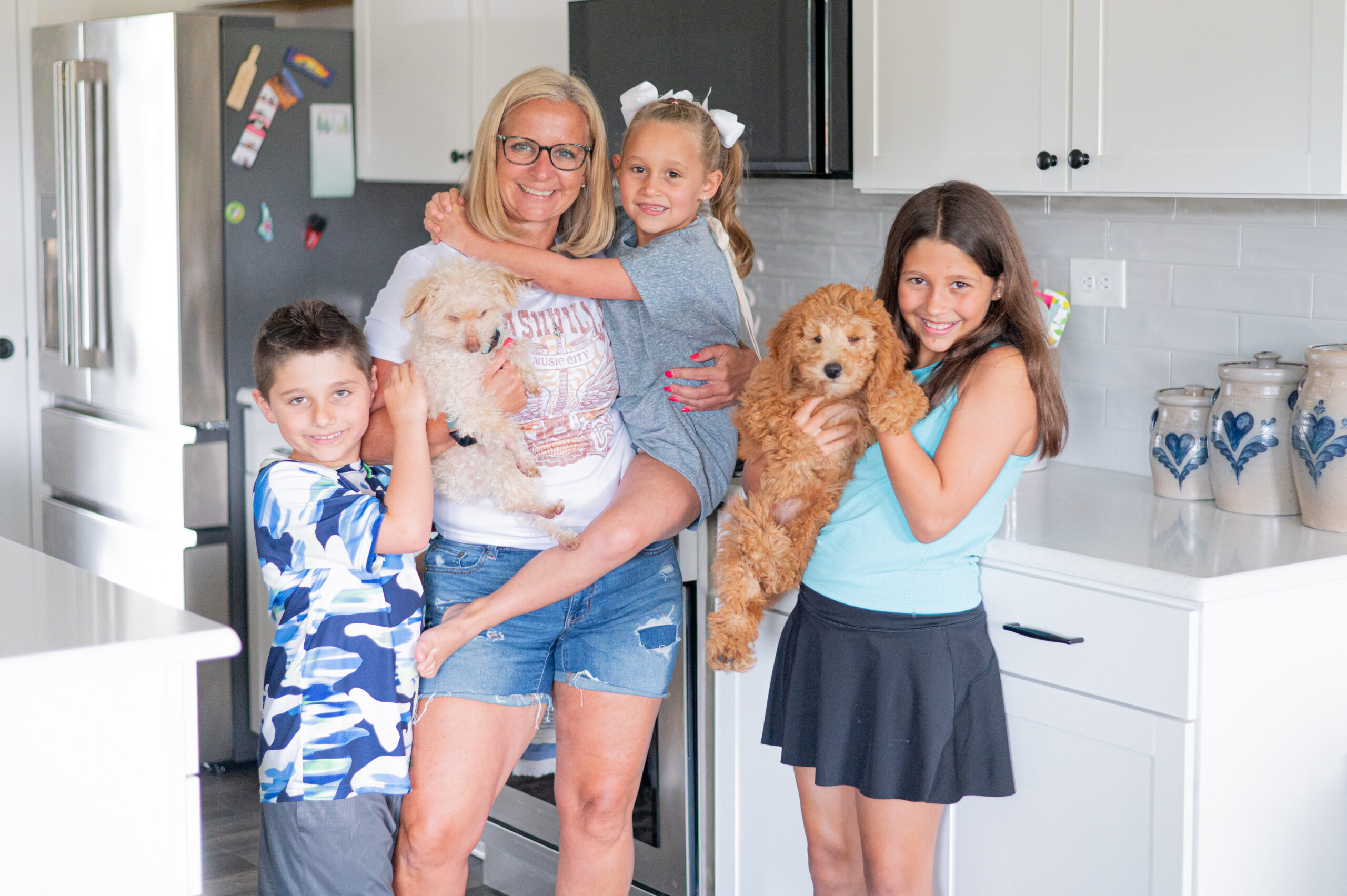 Latest Recipes