RECIPE
Cinnamon Buttermilk Pancakes
In our house we love breakfast and brunch. So I am always looking for fun breakfast ideas for the kids. Whether it is being creative with fruit or making a delicious breakfast. I remember my mom always making a big deal about breakfast, so I definitely get making breakfast special from my mom.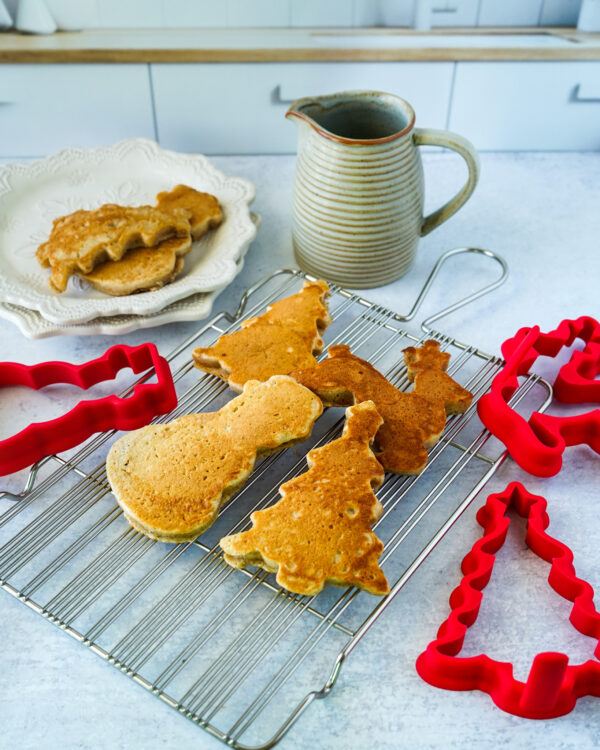 One Sunday brunch I was making brunch for the family and I kind threw this recipe together and everyone loved them. In fact, Jimmy said said they were his favorite pancakes. So I decided to make them again. I wanted them to be fun, so I used Christmas molds from Sur La Table. The kids absolutely loved them. I even packed some for lunch and all their friends all loved them too.
The flavor for these pancakes is delicious. A little bit sweet with the brown sugar, a little bit of tang from the buttermilk and cinnamon flavor. You can add 1-2 tsp, depending how much of the cinnamon flavor you want. These pancakes are a little bit on the thinner side for me, but they are still light and fluffy. They are thinner, because a thinner batter is needed for the pancake molds. If you aren't using a pancake mold, then you can cut back the milk by 1/4 cup. If you have tried any of my other pancake recipes, then you know I like them super fluffy. These are my favorite Christmas Pancakes to make.
Merry Christmas From My Kitchen🎄
Billie-Jo
Ingredients
2 cups all purpose flour, spooned and leveled

¼ cup brown sugar

1 tbsp baking powder

1-2 tsp cinnamon

½ tsp salt

1 ½ cup buttermilk room temperature

2 large eggs room temperature

1 tsp vanilla extract

2 tbsp unsalted butter
Directions
In a large bowl whisk together flour, brown sugar, baking powder, cinnamon and salt, set aside.

In a separate bowl whisk together buttermilk, eggs, vanilla and melted butter.

Make a well in the center of the dry ingredients. Pour in the wet ingredients and mix together until almost combined. Set aside. 

Heat a large skillet on low/medium heat. Put a little bit of butter on the tray. Let it melt to grease the pan. 

Pour batter into the molds if using molds or scoop batter on the preheated skillet. 

Pancakes are ready to flip when you start to see tiny bubbles on the  batter. Carefully flip the pancakes and let cook for another minute or two.  
Ready in 25 minutes
Makes about 1 dozen pancakes
Tips
To make buttermilk, add 1 tbsp of vinegar to a measuring pitcher and then fill with milk to the 1 cup mark. Make sure milk and eggs are room temperature, this is important to help the pancakes to rise.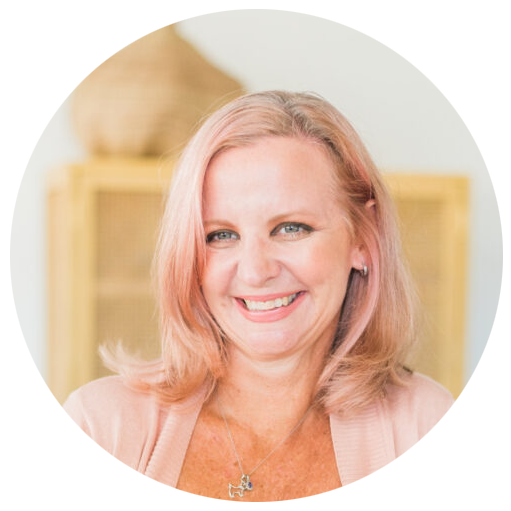 Hey there!!
I'm Billie, a recipe creator, food photographer, a girl that just loves to be in the kitchen and a travel lover. more >
Related Recipes