RECIPE
Cream Cheese Sugar Cookies
I love sugar cookies and I have since I was a little girl. Isabella has the same love for sugar cookies that I do and absolutely loves to make them. If we could make them every day, she would love it. She loves the whole process of making them, rolling them out and decorating them. She definitely gets this from me. I know some people think sugar cookies are a lot of work, but I don't. There is something about the process that is relaxing and rewarding.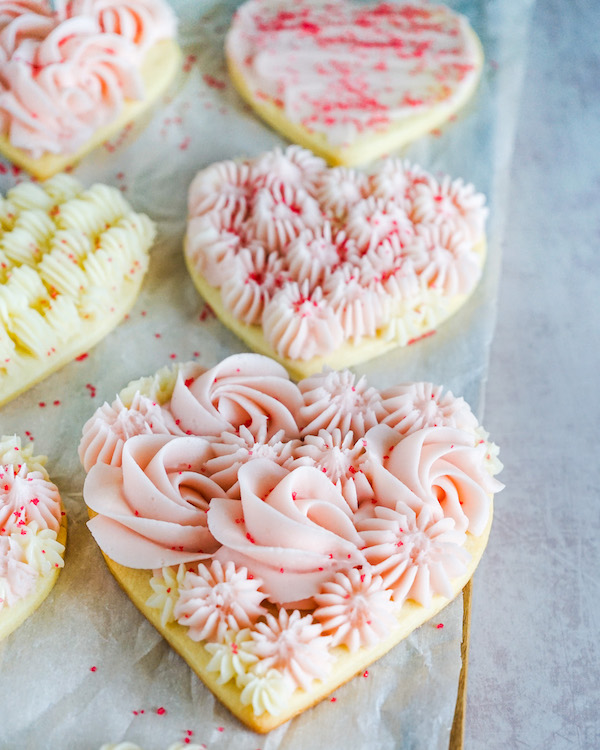 One of the things that I am loving about these cookies is how soft they are. I think the almond extract pairs so well with the cream cheese. Even they I made them for Valentine's Day, they really are perfect year round. I did a lighter frosting for the cookies. I didn't want the cookie to be overly sweet. You can skip making frosting and add jimmies/sprinkles to them before you bake them if you want. We were in the mood to decorate them with frosting to make them super cute for Valentine's Day.
This is a dough that you have to work quickly with, so if it gets too warm to rollout, place back in the fridge for a little bit. The first time I made these, they were breaking. So I roll these cookies a little bit thicker. Because of the softness they can break a little bit easier. Don't let that scare you. All make sure to bake them until the edges start to get slightly brown and I mean slightly. When I bake cutout cookies, I keep similar sizes on a cookie sheet to help with baking evenly. If you have small and large on the same tray, one will be over baked, while the other is under baked.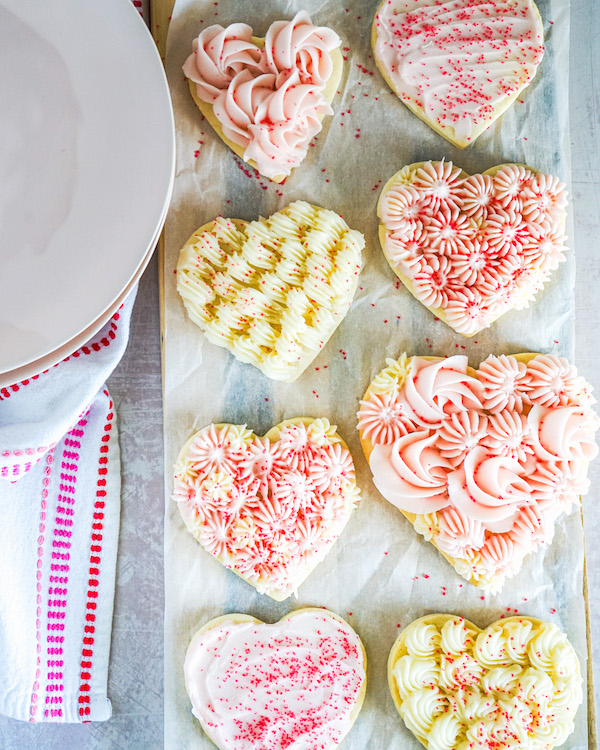 That's What Is Baking In My Kitchen Today 💕
Billie-Jo
Ingredients
1 cup unsalted butter

1 cup sugar

4 oz of soften cream cheese (brick style)

1 tsp vanilla extract

½ tsp almond extract

1 large egg room temperature

3 cups all purpose flour spooned and leveled

1 tsp salt 
Directions
In a large mixing bowl cream together butter and sugar until light and fluffy, about 2 minutes.

Add in the cream cheese, mix until smooth, about 2 minutes.

Add in egg, vanilla extract and almond extract, mix until combined.

Slowly add in the flour and salt, mix until just combined.

Split the dough into 2 sections, form a disc or flatten a ball. Place the dough in the refrigerator for 1 hour.

Mix ⅓ cup flour and ⅓ cup of powdered sugar together. Use this mixture to flour your surface, rolling pin and cookie cutters.

Lightly flour your surface and place dough in the center of the surface. Start in the middle of the dough and roll out. Continue to start in the middle and roll out, instead of going back and forth. This will help keep the dough the same width. I like to roll the dough out to ¼".

Bake for 10-12 minutes. Bake time will depend on the thickness and shape of the cookie.

Allow the cookies to cool completely before decorating. I usually place my cookies in the fridge for a little bit before decorating.

Make the frosting-cream the butter until light and fluffy, about 3 minutes. Add in the sifted powdered sugar, salt and vanilla. Mix until smooth and fluffy, about 3 minutes.

Decorate as desired. 

Cookies will stay fresh for 5 days.

You can freeze undecorated cookies for 3 months, make sure they are tightly wrapped.
Ready in 2 hours, includes refrigerator time
Makes about 3 dozen
Tips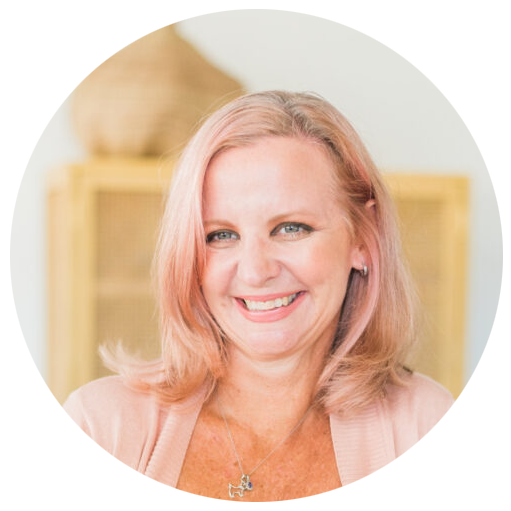 Hey there!!
I'm Billie, a recipe creator, food photographer, a girl that just loves to be in the kitchen and a travel lover. more >
Related Recipes