RECIPE
Creamy Chicken Pasta
A few weeks ago I decided to start using rotisserie chicken for meals. I mean I can get at least one dinner from one of these chicken. This is my second recipe with a rotisserie chicken I am sharing with you. My first recipe was my baked chicken taquitos, which is an all time favorite of mine. I am gonna be honest with you on why I am using a rotisserie chicken. They are $5 from Costco. I mean how can you beat that? With the cost of food rising, I am looking for ways to cut cost.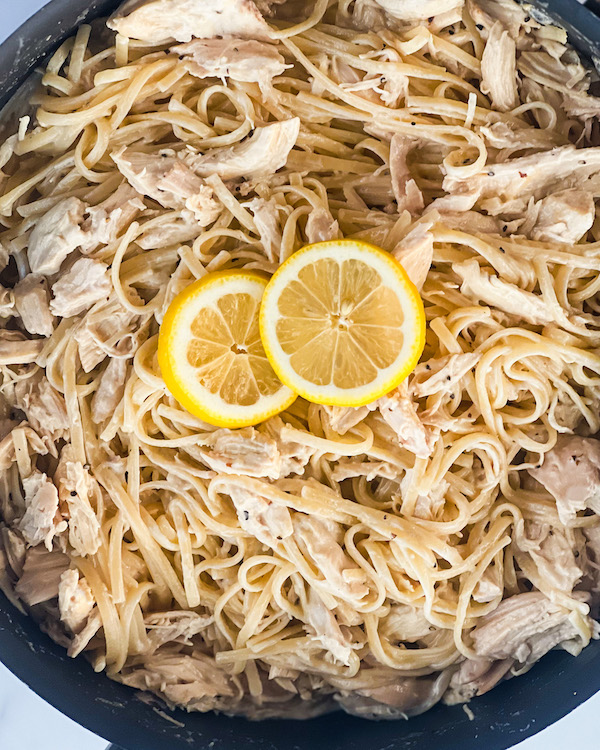 I needed an easy meal one night and the kids wanted pasta, so I threw this dinner and it was good. The kids begged for it for lunch the next day. I love that it took less than 30 minutes to make. Usually I buy the chicken the day before I plan to use it. I take all the chicken off the whole chicken and stick the chicken in the fridge. I find it easier to take the chicken off when it is warm, a trick my bestie taught me. A trick I want to teach you.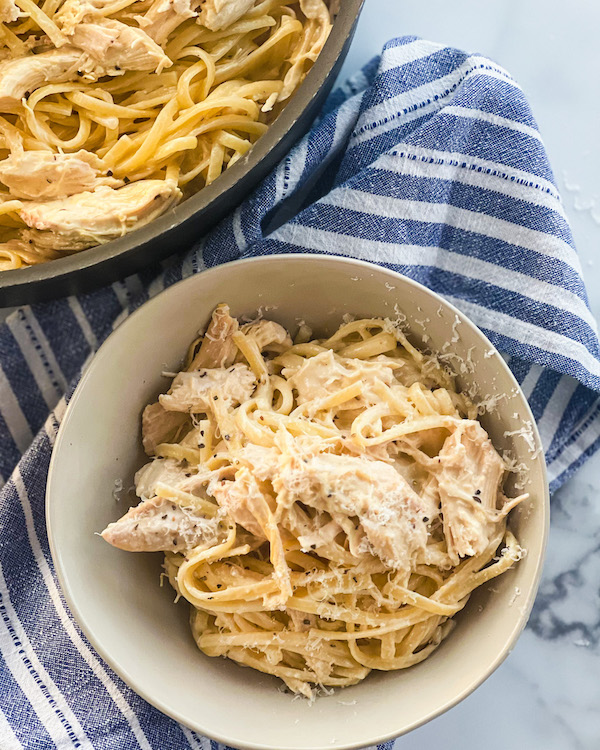 While I was cooking the pasta, I made the sauce and reheated the chicken in the sauce. The sauce is so easy to make and then I add the chicken to the sauce. And throw in the pasta, so it is covered in the sauce. I mean so easy. Everyone loved this dinner. Jimmy took it to work for a night he was closing and he loved it.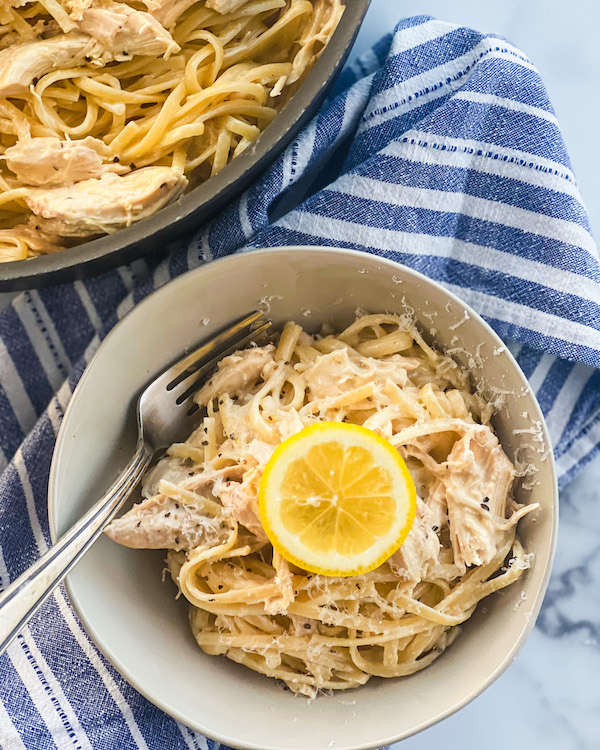 My goal is to continue to create dinners with rotisserie chicken, so stay tuned!!
That's What Is Happening In My Kitchen 💕
Billie-Jo
Ingredients
16 oz uncooked pasta

3 tbsp unsalted butter

2 tbsp all purpose flour

2 garlic cloves minced

1 ½ cups of chicken broth

Juice from a lemon

1 cup heavy whipping cream

3-4 cups of rotisserie chicken shredded

⅔ cup parmesan cheese

Salt and pepper to taste
Directions
In a large pot, boil water, make sure to add salt. I cook my pasta for about 2 minutes of the recommended time on the package. Drain pasta when done.

As soon as you put your pasta in the boiling water, make the sauce. Add the butter to a heated large skillet. Once the butter is melted, add the flour. Stir until the flour is mixed in with the butter. Add in the garlic and stir. 

Slowly add the chicken broth/stock to the pan. Add juice from 1 lemon, mix together until combined.

Slowly add in the cream, mix until combined.

Mix in the rotisserie chicken. Stir until the sauce thickens. Season with salt and pepper to taste.

Add in the cheese and mix until combined.

Mix in cooked pasta and ½ cup pasta water in with the sauce and chicken.
Ready in 30 minutes
Serves 8 people
Tips
You can use regular chicken breast, but I find a rotisserie chicken to be easier. You can add lemon zest if desired or omit lemon if you want.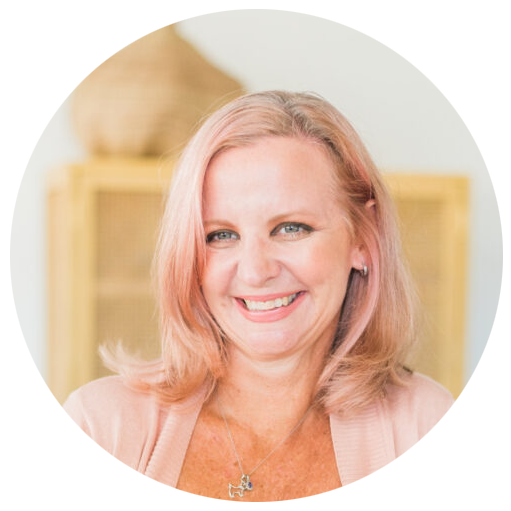 Hey there!!
I'm Billie, a recipe creator, food photographer, a girl that just loves to be in the kitchen and a travel lover. more >
Related Recipes