RECIPE
Crockpot Chicken Tortilla Soup
Sometimes soup is the way to go on a cool Fall day. I like soup when it is really cold outside or a super dreary day. My kids on the other hand can eat soup whenever. Weather isn't a factor for them, but weather factors food for me and the hubs.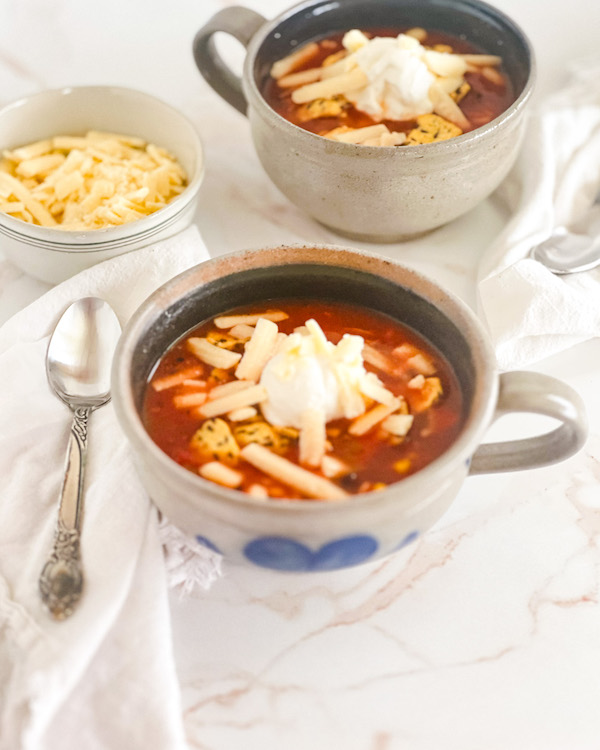 Especially when you have leftover chicken you planned to use for it to make this meal even easier to make. I made my Crockpot Salsa Chicken and I knew I was going to have leftovers. I planned on using it to for this soup. You can also use a Rotisserie Chicken if you want. You just need cook chicken. I love using the salsa chicken I make, it adds a lot of flavor.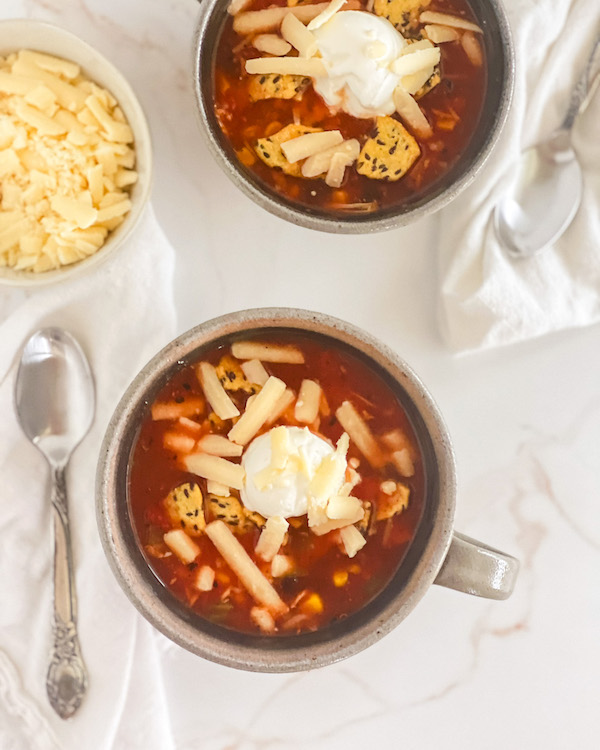 Once your chicken is cook, you just add all the ingredients to the crockpot. 30 minutes before you are ready to eat, add the rice. Serve with your favorite toppings. I mean it can't get much easier than that. I am telling you meal prepping and planning helped so much with making this meal easier.
Ingredients
2 lbs of cooked chicken (already seasoned)

2 cups of chicken broth

1 28 oz can crushed tomatoes

1 14 oz can corn (not drained)

1 14 oz black beans drained and rinsed

1 4 oz can green chilis

2-3 cups of cooked rice

Toppings-shredded cheese, sour cream, cilantro and tortilla chips
Directions
In a crockpot add all the ingredients and cook on low for 4-5 hours.

30 minutes before you are ready to eat, add the cooked rice to it. 

Serve with tortilla chips, cheese, sour cream and or cilantro.
Ready in 5-6 hours
Serves 8-10 people
Tips & Recommendations
I used leftover chicken and cooked rice from meal prepping. This is saves times, plus it helps the rice from getting soggy.
Here is the crockpot I love. It holds a lot. It has a timer which I love. When the timer goes off, it turns to warm.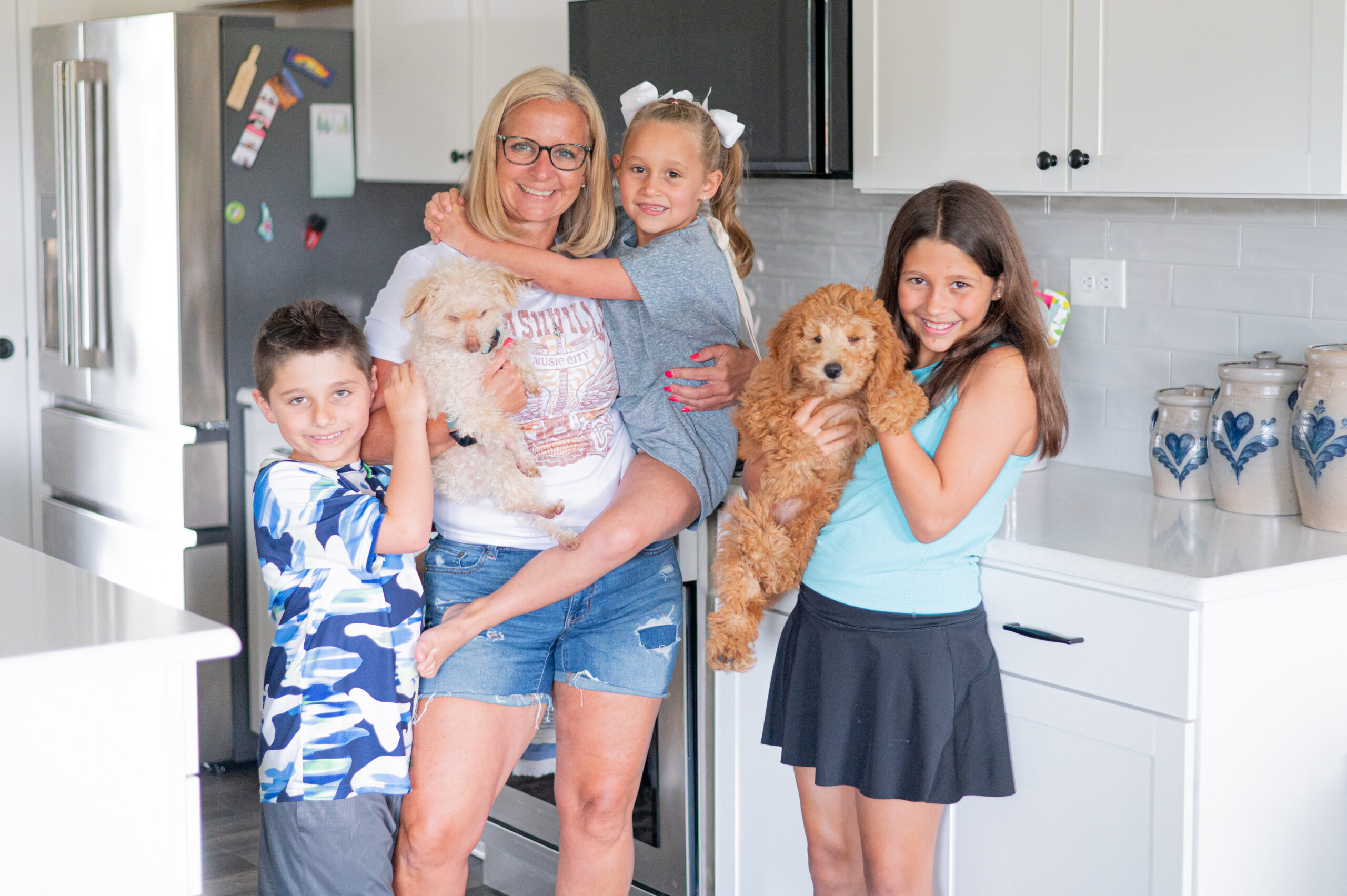 Latest Recipes