RECIPE
Easy Apple Strudel
So a few years ago Hallmark had a movie called Winter in Vail. I have watched the movie and few times. Ever since then, I have been obsessed with making apple strudel. I think I watched it so many times, because I wanted to really learn how to make it. It took me some time to actually make it. If I am honest, I was a little scared to, because making the dough from scratch is time consuming and tricky.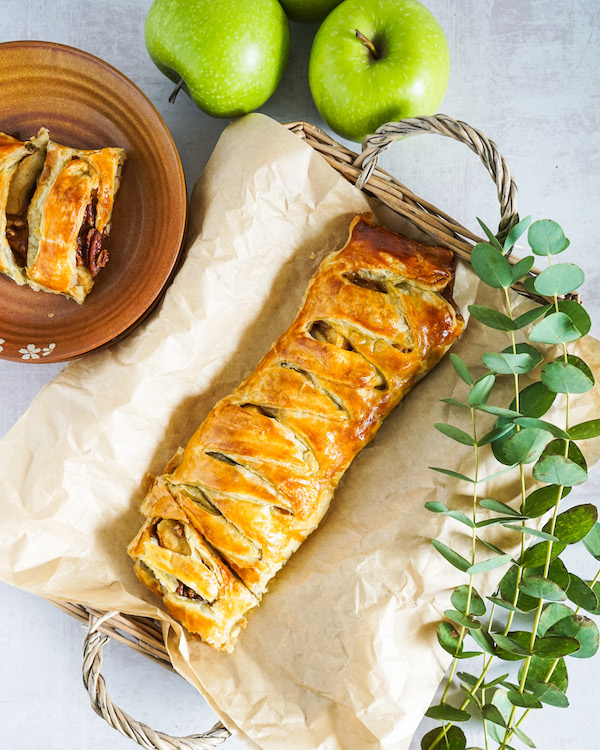 So I decided to do it the easy way and share the recipe with you. Let's be honest, sometimes store bought crust is the best way to go!! I use Pepperidge Farm puff pastry. It will be in the freezer section at your grocery store, usually with the desserts. If you look at the below pictures, you can see the lines from me unfolding the puff pastry. I will add the apple mixture to the center. I cut the sides on a slight angle about 1′ wide. I crisscross them for a pretty design.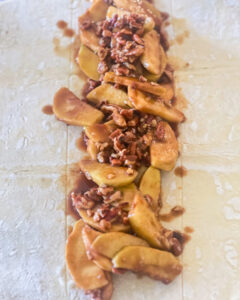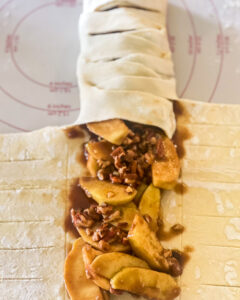 I use Granny Smith Apples for this recipe. I want the tartness with the sweetness. It is about balance in this recipe. The brown sugar will give it the sweetness to this recipe. I add cinnamon, because anything apple really needs some cinnamon to go with it.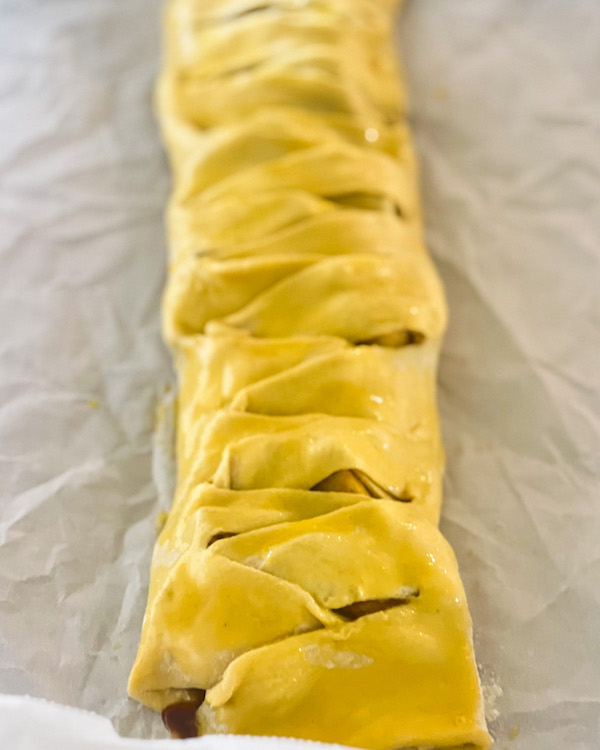 Did you know that an egg wash will give pies, danish and strudels a nice shiny look? You just need to mix an egg with a little bit of milk. Boom you have a nice shiny strudel, almost looks like you got it from a local bakery?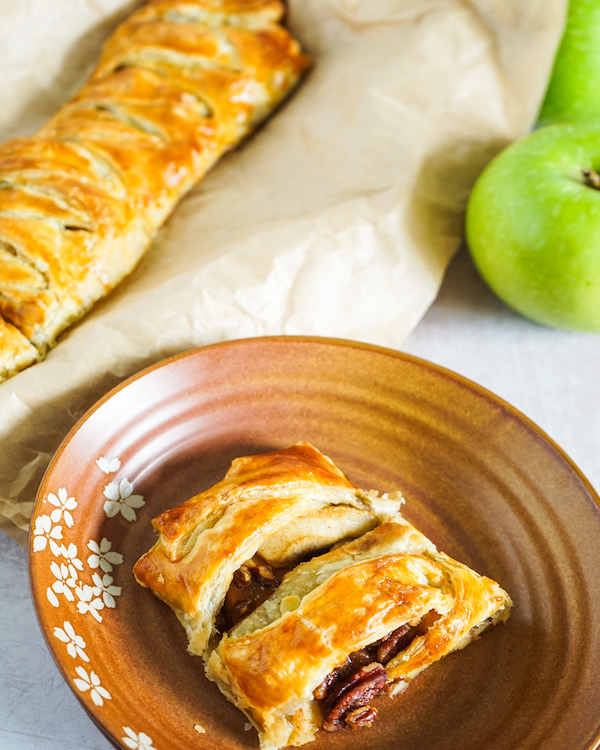 I think this recipes is perfect for so many different occasions. Like a brunch, dessert, snack, Thanksgiving and Christmas. I mean it's easy to make and so delicious.
That's What's Baking In My Kitchen 💕
Billie-Jo
Ingredients
1 sheet of thawed puff pastry

3 Granny Smith apples peeled and sliced

½ cup brown sugar

1 tsp ground cinnamon

1 tsp vanilla

1 tsp lemon juice

3 tbsp flour

½ cup chopped pecans

1 egg

1 tbsp milk
Directions
Preheat the oven to 375. Line a cookie sheet with parchment paper and set aside. 

Peel and slice apples, place apples in a large bowl.

Add brown sugar, cinnamon, vanilla, lemon juice, flour and chopped pecans to the apples. Mix together, set aside.

Carefully unfold the puff pastry on the prepared cookie sheet. Roll it out slightly. 

Evenly spread the apple mixture in the center of the puff pastry. Cut the sides leaving about a 1" from the center. Alternate the strips from each side for a decorative criss cross. 

In a small bowl whisk together the egg and milk. Brush the tops of the strudel with the egg mixture.

Bake at 375 for 32-37 minutes. Strudel is done when the top has a nice golden brown to it. 

Let it cool for about 5 minutes before slicing and serving.
Ready in 50 minutes
Tips & Recommendations
I take my puff pastry out of the freezer about 45 minutes before I am ready to bake. Apples should be about ½" thick.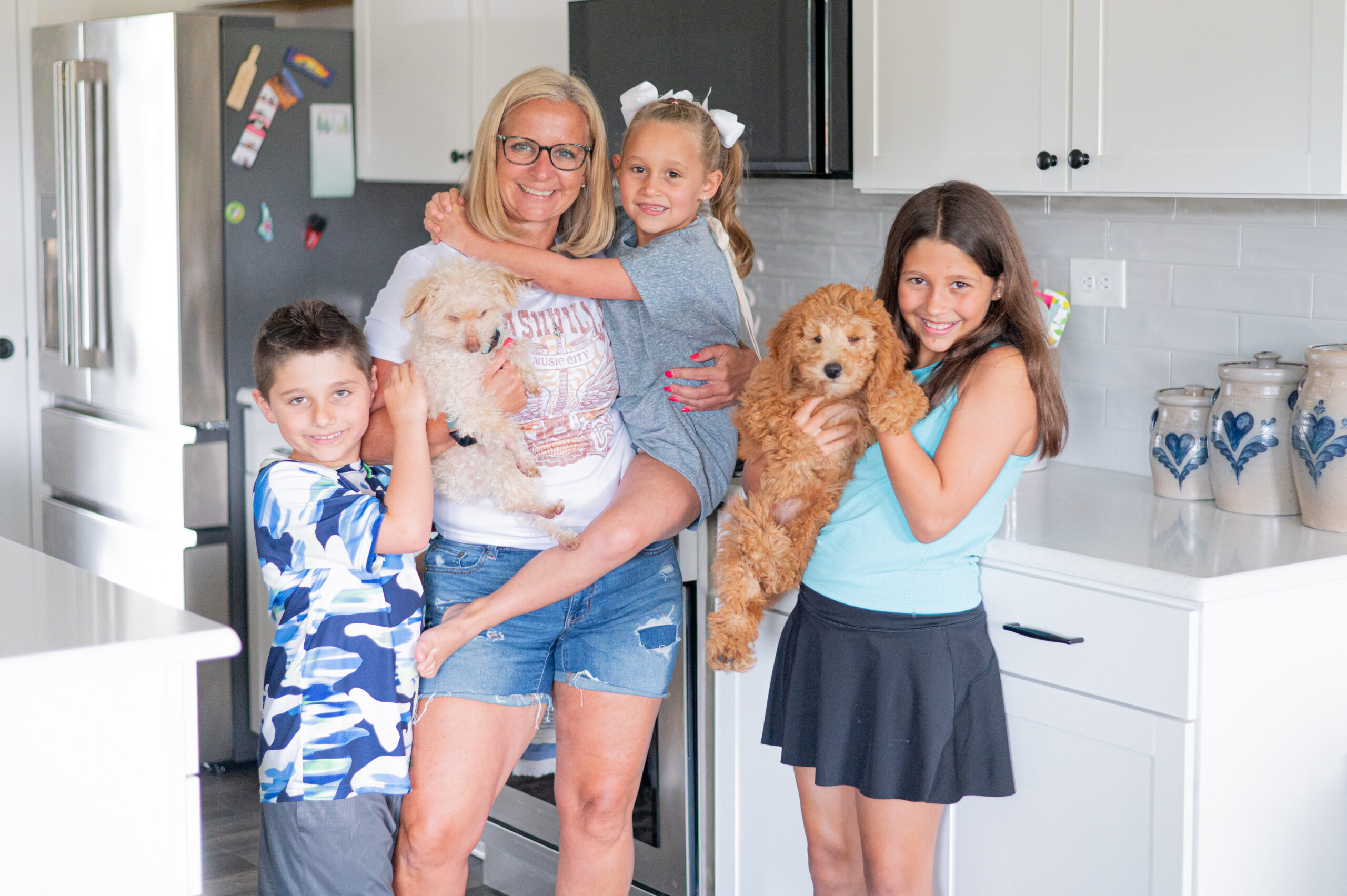 Latest Recipes