RECIPE
Easy Chocolate Truffles
One of my favorite things to make for Christmas, besides cookies is truffles. I make a few different kinds. I think they make a great homemade gift for someone and you can wrap they cute. This year I will be using them for gifts and for variety cookie boxes. I can't wait to wrap them all cute and pretty. This year I have really stepped up my wrapping game for all the gifts we are giving.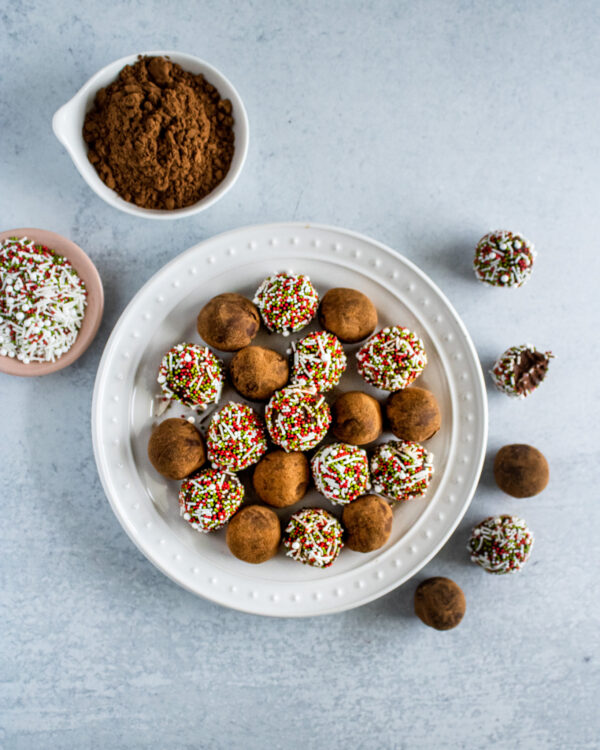 Back to these truffles. The most important thing about this recipe, is using a good chocolate. DO NOT use chocolate chips!! I can't stress that enough!!!If you use chocolate chip, these won't come out as good. You must use a good quality chocolate. Trader Joes and Ghirardelli are my favorite chocolate to use in this recipe.  By chopping the chocolate pretty fine, it melts quicker when you pour the cream over it.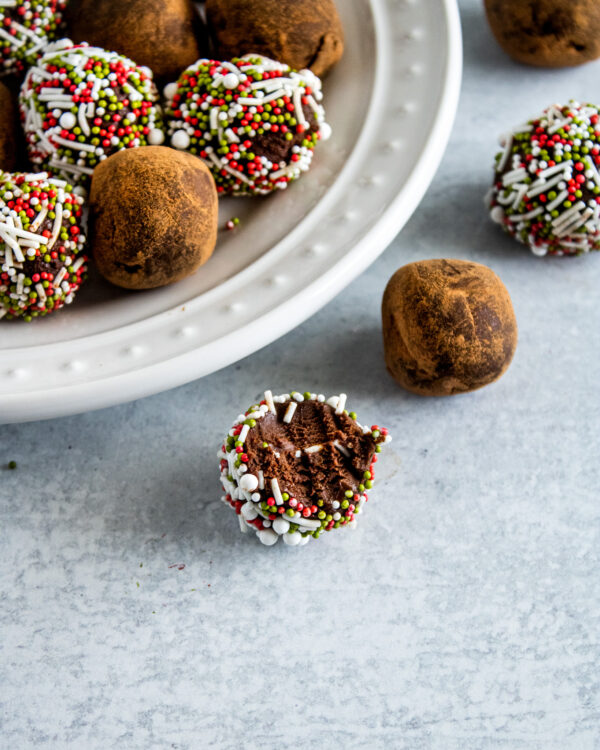 I love to add butter for a creamer texture and a little bit of vanilla for flavor. I like to keep the truffle mixture in the fridge over night. I think the colder they are the easier they are to work with. When I pull them out of the refrigerator, I let the bowl sit on the counter for about 10-15 minutes. This makes scooping the dough a little bit easier. After I scoop the dough onto a tray, I place the tray back into the refrigerator for another 30 minutes before I roll the truffles in a topping. This helps from the truffle mixture sticking to my hands.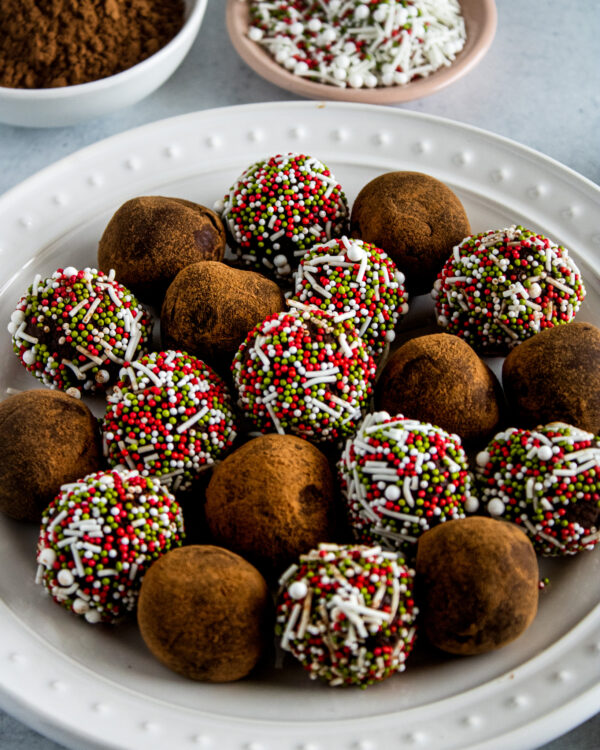 So grab some chocolate and a mixing bowl! You are gonna love these truffles.
Merry Christmas from My Kitchen 🎄
Billie-Jo
Ingredients
12 oz quality chocolate chopped finely, not chocolate chips

2 tbsp unsalted butter

Dash of salt

1 cup whipping cream or heavy cream

1 tsp vanilla extract

Topping-cocoa powder, sprinkles crushed candy canes or nuts
Directions
Finely chop chocolate and place in a heatproof bowl. Add butter to the chocolate and set the bowl aside. 

Pour cream into a saucepan and heat until it starts to simmer. 

Pour heated cream over chocolate and let sit for 3 minutes. Stir the chocolate, butter and  cream until the chocolate is melted. 

Mix in the vanilla extract 

Place plastic wrap over the chocolate mixture. Make sure to press the plastic wrap down on the chocolate. Place the bowl in the refrigerator for 4 hours to 48 hours. 

Using a 1" cookie scoop, scoop truffles onto a cookie tray lined with parchment. Place the tray in the refrigerator for 30 minutes or the freezer for 15 minutes.

Take the tray out of the refrigerator. Roll each truffle into a ball and roll into the toppings of your choice. 

Truffles will stay fresh in an airtight container for up to 2 weeks. 
Ready in 5 Hours includes chilling time
Makes about 3 dozen
Tips
Tips make sure to use good quality chocolate, this is important for the texture of the truffles. Pick your favorite toppings to roll your truffles in. You can dip them in melted chocolate if you wish.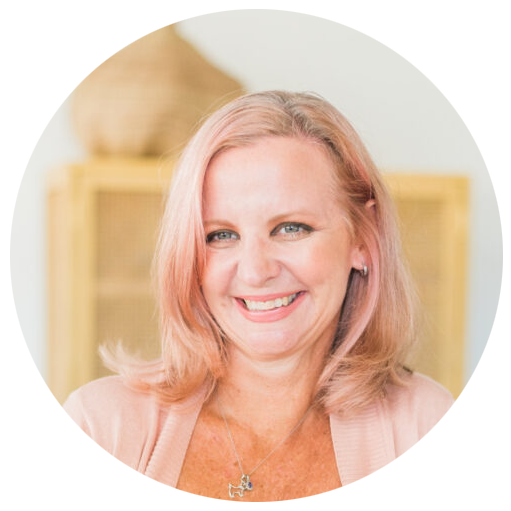 Hey there!!
I'm Billie, a recipe creator, food photographer, a girl that just loves to be in the kitchen and a travel lover. more >
Related Recipes