RECIPE
Easy Homemade Bread
I decided to started to play with yeast recipes towards the end of 2022. You know what I am so glad I did!! First yeast isn't as scary as you think, trust me I know. I was scared about recipes that required kneading, but a stand mixer can come in handy with that. First I tried my mom's roll recipe and everyone loved the rolls. Second I tried my mom's sticky bun recipe and they were a hug hit!! So I decided to venture out on my own and try homemade bread. My kids love bread and love having it with meals!! So I thought since I was making homemade soup, I would make some homemade bread. It reminded my of my mom, because she did things like this.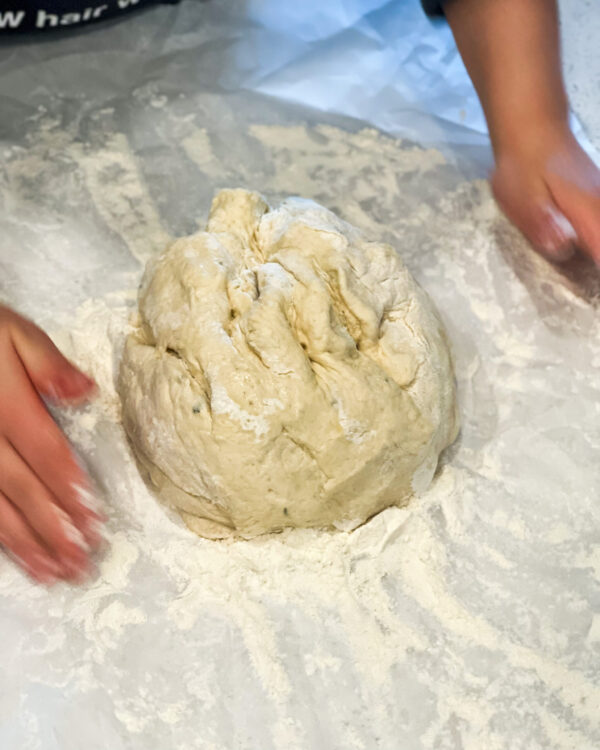 Let's talk about how easy this recipe is to make. First you add the yeast with warm water and you let it sit for 15 minutes. See that isn't scary, is it? Next you add the flour, salt and flavor to a large mixing bowl. Mix together. Slowly add the yeast mixture to the flour and use a dough hook snd mix until a ball starts to form on the hook. This takes abut 3 minutes. Are you with me still? You shouldn't be scared. Isabella made this me. Spray a separate bowl. Transfer the dough to a bowl. Cover with a plastic wrap and let sit for 18 hours or so. After the dough has set. Preheat the oven to 425 and place your dutch oven in the oven while it is preheating. While the oven is preheating transfer the dough to a mat or parchment paper with about 1/4 cup of flour. Form the dough into a ball. Brush off a little of the excess of flour.  Cover the dough with towel and let sit there for abut 10 minutes. Once the oven is preheated, carefully remove the dutch oven and line with parchment paper. Place the dough in the dutch oven and place in the oven with the lid on it. Bake for 30 minutes. Remove the lid and let bake for another 10-15 minutes. Serve and enjoy!!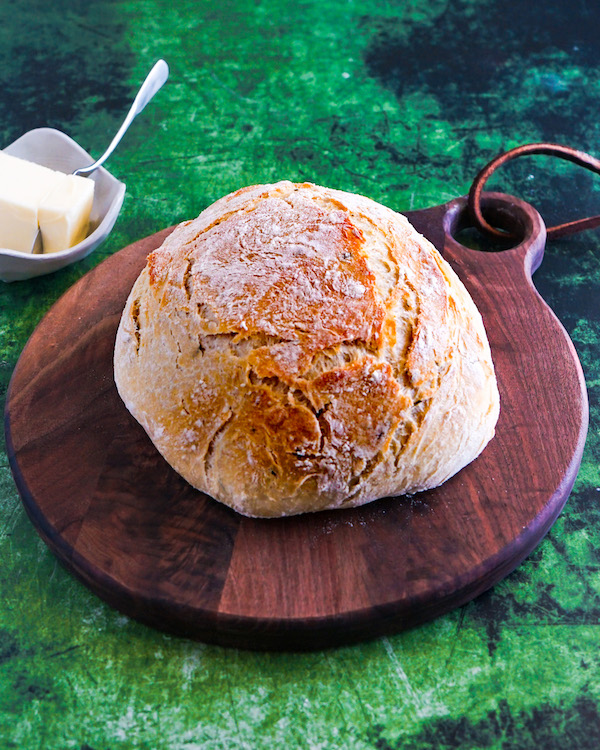 Isabella was so proud of the bread we made. She couldn't wait for everyone to try it!! We paired with our homemade tomato soup. We also made some sandwiches with it too. If we can make bread, you can too!!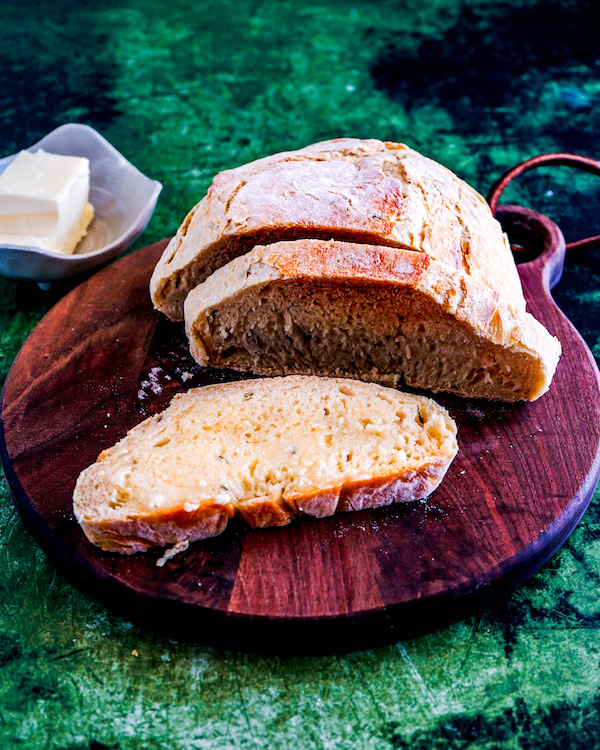 That's What Is Happening In My Kitchen 💕
Billie-Jo
Ingredients
1 ½ cups warm water 105

1 package of active yeast

3 cups all purpose flour 

1 tsp salt

2 tsp fresh rosemary

½ tsp basil

½ tsp pepper optional

¼ tsp garlic powder
Directions
In a small bowl add warm water and yeast. Stir a little bit and set aside for 15 minutes.

In a large mixing bowl add three cups of flour, salt, rosemary, basil, garlic powder and pepper, mix together. Slowly add in the yeast mixture. Using a dough hook, mix together until the dough forms a ball. 

Spray a separate bowl with cooking spray. Transfer dough to the bowl. Cover with plastic wrap and let rise for 18 hours. 

Preheat the oven to 425. Place a dutch oven with the lid in the oven and let it preheat with the oven. 

While the oven is preheating, take ¼ cup of flour and sprinkle it on a piece of parchment paper. Take the bread dough and form a ball using the flour. Cover with a towel and let sit until the oven is preheated.

Carefully remove the dutch oven from the oven and line with a piece of parchment paper. Place the ball of dough in the center of the pan and place it back in the oven. Bake for 30 minutes with the lid on. Take the lid off and bake for another 10-15 minutes. 
Ready in 19 hours, includes rise time
Makes 1 loaf (10-12 slices)
Tips
I would suggest either King Arthur Flour or White Lily Flour, they are the best flours for breads. You can add whatever seasoning you want. I did rosemary, basil and garlic, because those flavors paired well with the soup.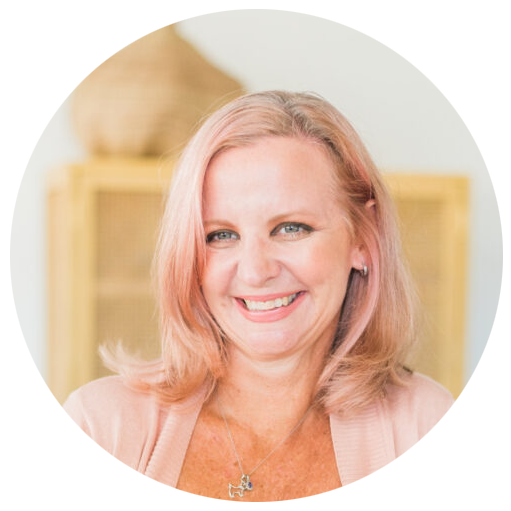 Hey there!!
I'm Billie, a recipe creator, food photographer, a girl that just loves to be in the kitchen and a travel lover. more >
Related Recipes