RECIPE
Easy Homemade Crescent Rolls
Growing up my mom always made homemade rolls for Thanksgiving and Christmas dinner. So this year I decided to try and make her homemade rolls. They were always so good, probably one of my favorite things about the dinners growing up. So I decided to look for my mom's recipes.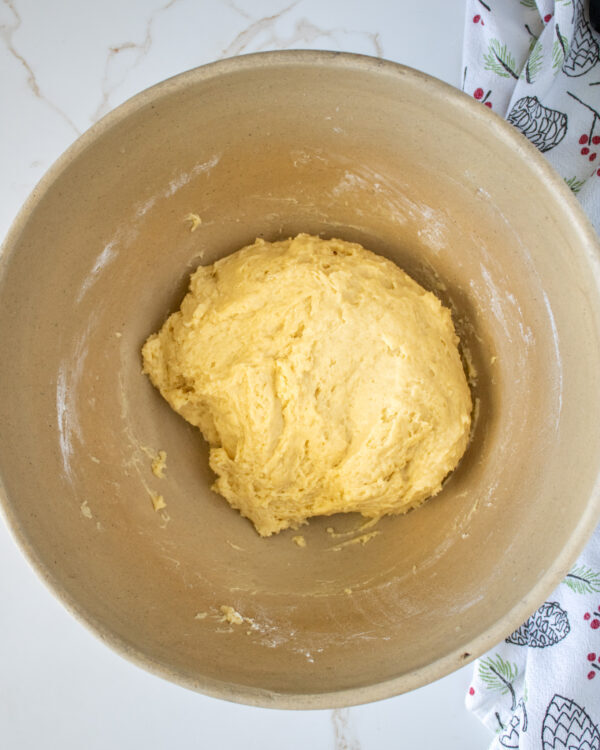 So for the kids first Thanksgiving, I decided to try and make my mom's homemade crescent rolls. I was a little intimated, but I went for it. Guess what? They weren't hard to make at all. I was actually shocked how easy they were to make. The first step was three ingredients and you let is sit for 30 minutes. Next step is to mix the rest of the ingredients, which is only 4 ingredients. Let it sit overnight.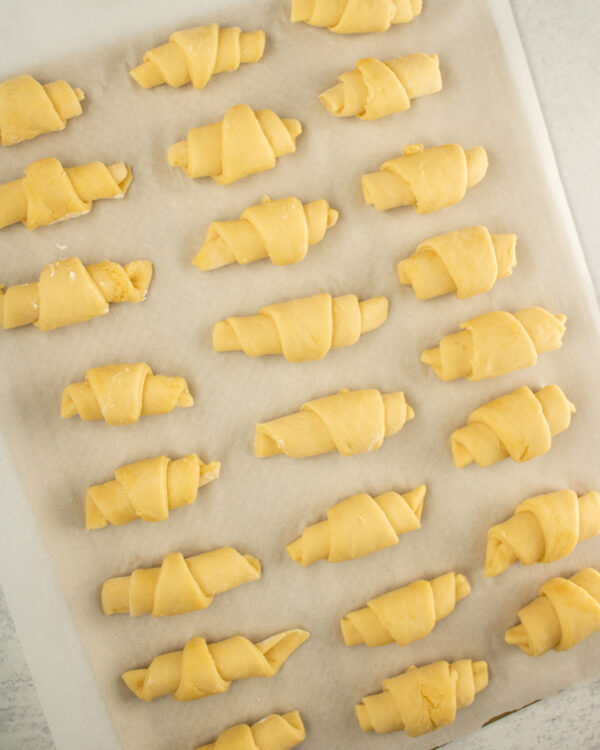 In the morning divide the dough into two balls and roll out the dough into a circle and cut into 12 wedges. Roll them into crescents and place onto a tray. Cover the tray and let sit for 2-10 hour. Bake for 12 minutes. Easy…Don't be afraid and make them for Christmas!!!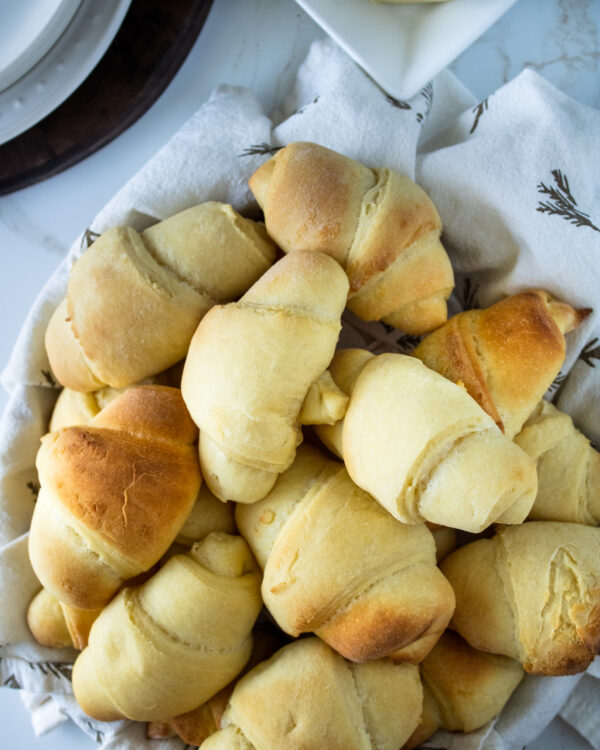 Jimmy and the kids loved these rolls. Their words were best rolls ever. I mean they are so good!!! So make them this Christmas for your Christmas Dinner!!
Merry Christmas from my Kitchen to your Kitchen 🎄
Billie-Jo
Ingredients
1 package dry yeast

½ cup sugar

1 cup milk room temperature 

1 tsp salt

2 eggs room temperature

½ cup unsalted butter melted

4 cups all purpose flour spooned and leveled
Directions
In a large bowl whisk together the dry yeast, ½ cup sugar and 1 cup of milk. Let stand for 30 minutes.  

Add 1 tsp salt, 2 eggs and melted butter, whisk together until combined. Add in flour and mix until combined.

Cover with a towel and let it stand overnight. 

Next morning, divide the dough into 2 balls. Roll out each ball into a 12"-14" circle. Cut into 12 wedges. Roll each wedge into crescents. Place on a greased cookie sheet and cover with a towel and let rise for 2-10 hours.

Bake at 375 for 12 minutes.

Rolls will stay for 3 days.
Ready in 5 hours plus overnight
Makes 2 dozen
Tips & Recommendations
I use unsalted butter, because I am using salt. If you are using salted butter, cut back on the salt.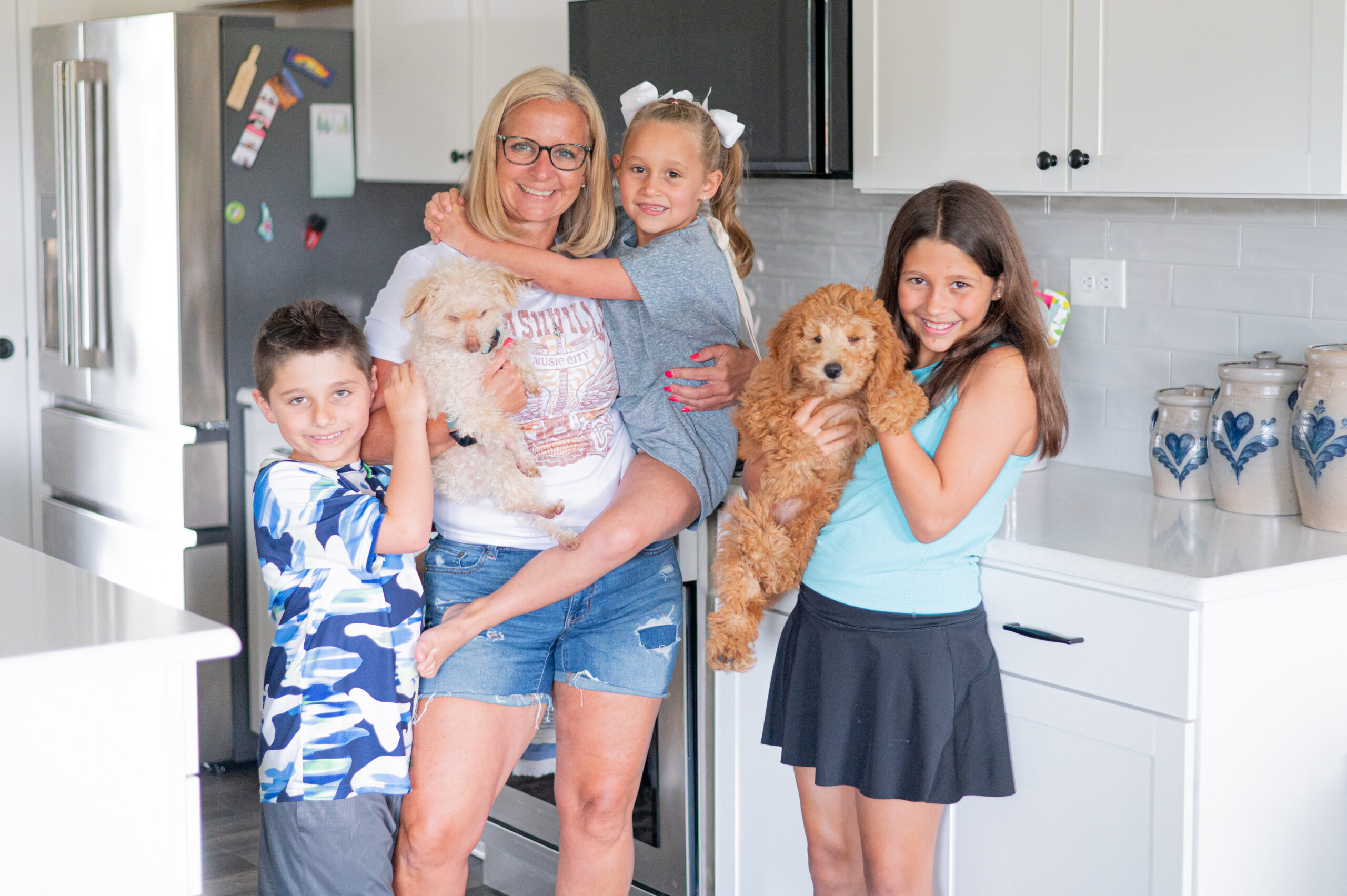 Latest Recipes