RECIPE
Easy Homemade Meatballs
I grew up eating a lot of pasta. Like I am pretty sure we had pasta about every Sunday. Plus we had pasta another night during the week. Let's say the Italian in my family was definitely there growing up. I still love pasta, however I don't eat it as often I did growing up. You know how they say you change growing up and you eat things you didn't eat as a child and you don't eat things you ate as a child. Well that's me, now that I am older I have to be in the mood for pasta and it can't be hot outside. So let's just say the kids would eat pasta a lot more than we do. However I am eating more pasta now than I did when it was just Jimmy and me.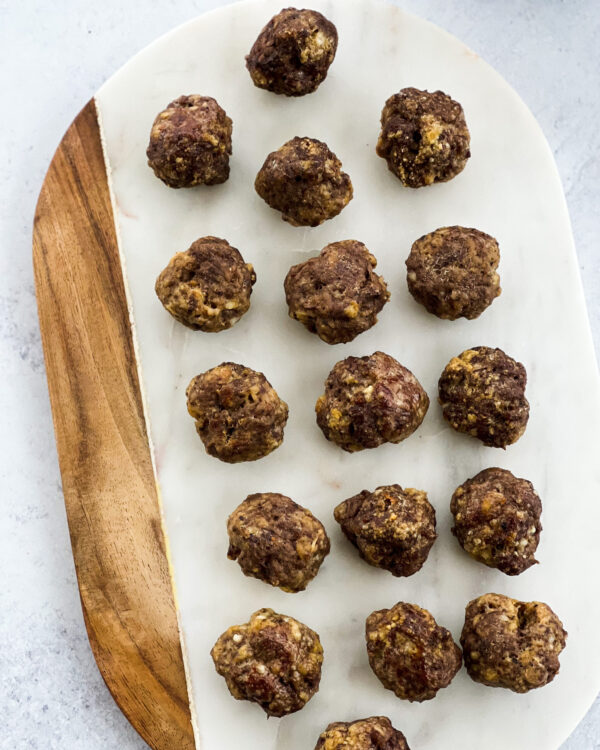 Let's talk about these meatballs. I would rather have meatballs over meat sauce. But the meatballs have to be good. I bought some frozen from the store and they were so gross and I knew I had to master a good and easy meatball recipe. So after a few tries, I finally have an amazing and easy recipe. I made these and everyone gobbled them up. The kids were devouring them. This recipe makes a lot, because I love freezing them. They don't take awhile to make. But if I am making a batch of them, I might as well make some to freeze. Especially with the Holidays coming up, it will be great to have some hand.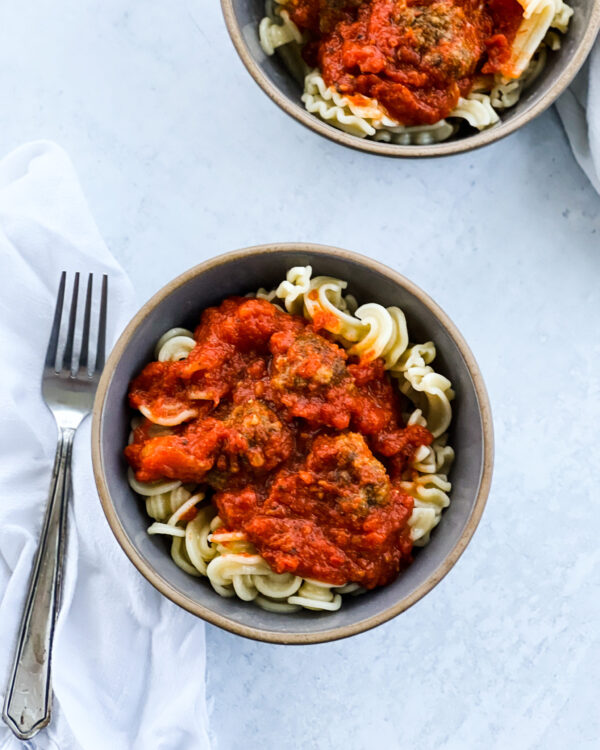 As my kids like to say whenever their is food Bon Appetit!!
Billie-Jo
Ingredients
2 lbs of lean sirloin ground beef

2 eggs beaten

½ cup bread crumbs

½ cup grated parmesan cheese

2 tsp salt

1 tsp black pepper

1 tbsp Italian Seasoning
Directions
Preheat the oven to 400. Line a baking sheet with sides with parchment paper. 

In a large bowl mix together eggs, bread crumbs, cheese, salt, pepper and Italian seasoning. 

Add in ground sirloin and mix together until combined.

Use a small cookie scoop or use your hand roll meat mixture into tiny balls and place on a prepared tray. 

Bake for 10 minutes. Take the tray out of the oven and m flip over each meatball, Place the tray back into the oven and bake for another 5 minutes. 

Place half or all of the meatballs into sauce and let simmer for 10 minutes. I usually freeze half of them.
Ready in 30 minutes
Makes about 3 dozen small meatballs
Tips & Recommendations
I prefer to us a leaner meat, like 90/10 or 96/4, but you can use a less lean meat. If you want to omit the cheese, you will need to add a little more bread crumbs. Meatballs can be frozen for 2 months in a airtight container.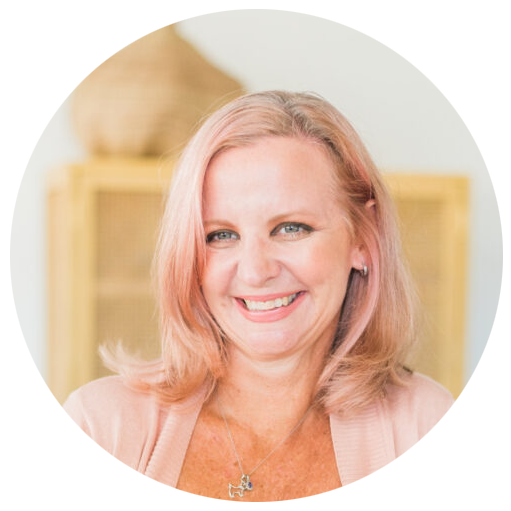 Hey there!!
I'm Billie, a recipe creator, food photographer, a girl that just loves to be in the kitchen and a travel lover. more >
Related Recipes