RECIPE
Easy Homemade Waffles
JJ has been bugging me for waffles. At least five times a week he wants waffles, doesn't care if it is breakfast, lunch or dinner, he is asking for waffles. So finally one Saturday morning I made him some waffles. I was hoping that would stop he begging me for waffles, but it didn't. Oh well. I do love making these waffles on the weekend, so we can have some leftovers during the week. Sometimes I even make them and freeze them so I have them on hand. I wish I could eat the  frozen waffles, but they all have ingredients in them that can trigger ADHD. So we are better off with lots of homemade stuff at our house.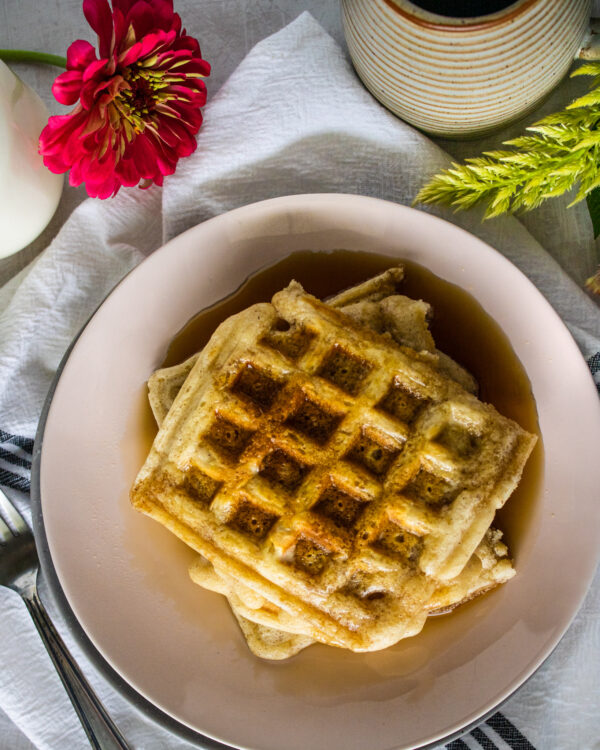 I usually set the milk and eggs out early when I know I am baking. That way the ingredients get to room temperature. I like the waffle batter to sit a little bit before cooking them. I find this helps the waffles to be a little bit fluffier when they cook. We use a good maple syrup for the topping, but you can definitely do some fruit too.
That's the Dish from my Kitchen to your Kitchen 💕
Billie-Jo
Ingredients
2 cups all purpose flour

3 tbsp sugar

3 tsp baking powder

¼ tsp salt

Dash of nutmeg

1 ½ cups milk room temperature 

2 large eggs room temperature 

½ cup melted brown butter slightly cooled

1 tsp vanilla extract
Directions
 In a large bowl whisk together flour, sugar, baking powder, salt and nutmeg, set aside.

In a separate bowl whisk together milk, eggs, melted butter and vanilla extract.

Make a well in the center of the dry ingredients and pour the wet ingredients in. Mix together until just combined.

Set aside.

Preheat waffle iron, according to the manufacturer's directions.  Lightly grease waffle iron.

Use a ¼ cup and scoop waffle batter onto heated waffle iron.

Cook 4-6 minutes or until edges are lightly browned.
Ready in 40 minutes
Makes about 12-14 double waffles
Tips & Recommendations
Make sure the milk and eggs are room temperature, that way the melted butter wont make scrambled eggs. Frozen waffles can be reheated in a toaster.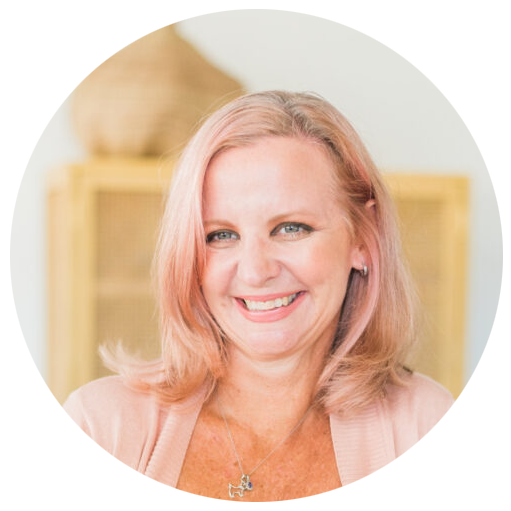 Hey there!!
I'm Billie, a recipe creator, food photographer, a girl that just loves to be in the kitchen and a travel lover. more >
Related Recipes