RECIPE
Easy-Honey-Dijon-Salmon
Every week I ask the kids and Jimmy for a dinner idea or something they are in the mood for. Every week Isabella requests orange chicken, aka salmon. She gets very disappointed when orange chicken isn't on the menu every week. When we go to Trader Joe's, she is always running to get more orange chicken. She doesn't understand why we don't eat it every week. I love salmon too, so I try to put it on rotation every other week.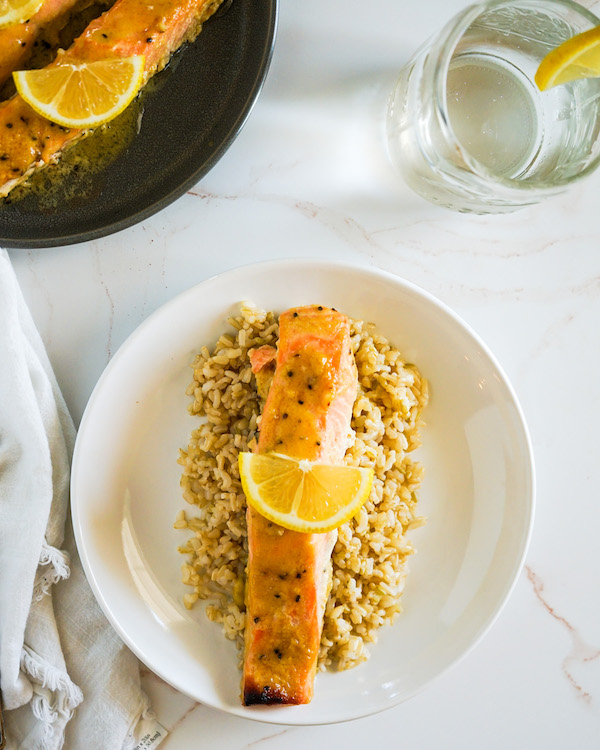 If I am honest with you, I wasn't sure how this salmon would go over with my family. Jimmy doesn't like mustard and there is mustard in the recipe. But everyone loved it and wanted seconds. My sister made a honey mustard salmon years ago for me and I have been hooked ever since. I don't remember how she made it, but I was determined to make a recipe that I love and this recipe is it. As I am writing this, I am thinking I am going to put it on my menu for next week.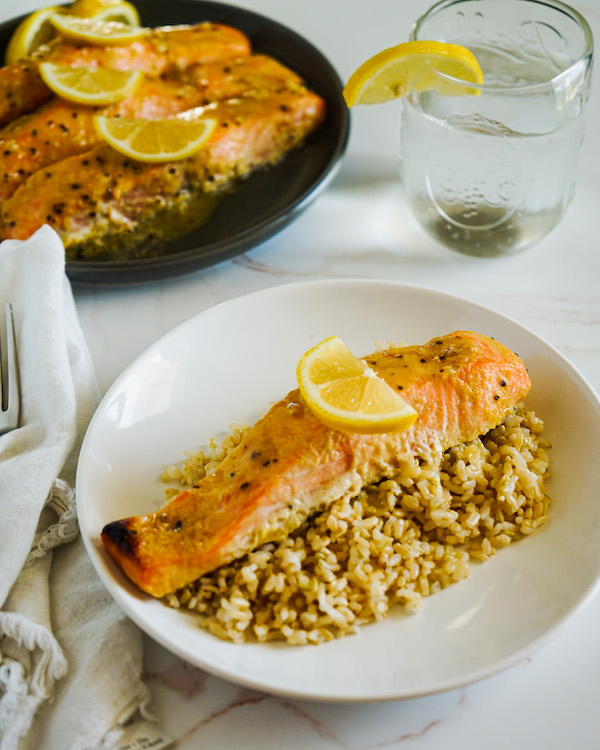 I make the marinade and let the salmon marinade for 15-30 minutes. You don't need to let it marinade longer than that. I have found that anything longer than the 30 minutes, it is over powering. Definitely do the salt and pepper to taste. We like pepper in our house, especially the kiddos. They want pepper on everything.
That's What Is Happening In My Kitchen 💕
Billie-Jo
Ingredients
2 lbs of fresh salmon

¾ cup unsalted butter melted

½ dijon mustard

½ cup honey 

1 large lemon plus more for garnishing if desired

1 ½ tsp salt (to taste)

1 ½ tsp pepper (to taste)

3 garlic cloves minced
Directions
In a medium mixing bowl, whisk together the melted butter,, honey, dijon mustard, juice from 1 lemon, minced garlic, salt, and pepper

Add salmon to a large bag or container with a lid. Pour most of the marinade over the salmon and let sit in the refrigerator for 15-30 minutes.

While the salmon is marinating, preheat the oven to 425. 

Line a medium size baking pan with sides or dish with tinfoil. Place salmon on the foil and pour the marinade over the salmon. Baked for 15-20 or until salmon is done and reaches an internal temperature of 140.

Top with a small spoonful of save marinade and top with a lemon slice

Serve with rice or your favorite side dish.
Ready in 35 minutes
Serves 6 people
Tips
Fresh salmon works better, if using frozen salmon, make sure it is completely defrosted. Cook time with depend on the thickness of the salmon.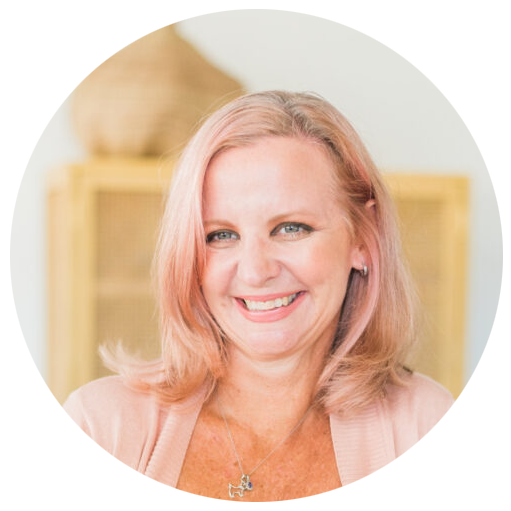 Hey there!!
I'm Billie, a recipe creator, food photographer, a girl that just loves to be in the kitchen and a travel lover. more >
Related Recipes