RECIPE
Easy Queso
For as long as I can remember I have loved queso and so has the hubs. Even our kids love queso. JJ has been known to lick a queso bowl at a restaurant. In fact last January we took them to a restaurant for JJ's birthday for our weekend visit and JJ was licking the queso bowl. Usually when we go out to our favorite restaurant or really any restaurant they asked for queso. So one Sunday for Sunday football I decided to make homemade queso. I wasn't sure how everyone would like it, but they all loved it. Jimmy even took it to work and no one could believe it was homemade.
So I decided to make it again and take pictures and share the recipe with you. First of all it I  crockpot recipe which is a winner for me. I use American cheese only. I use Boars Head American Cheese, I think it melts the best. I add a can of green chilis, which you can definitely add two cans of the green chilis. That is really to taste. Add some milk, cumin, salt, pepper and garlic and turn the crockpot on low. Depending on how thick your American cheese is will depend if it takes 2 hours or a little bit less. I try and stir the queso every 20 minutes or so, to make sure it is all melting. I get a block of American Cheese from our local Butcher Market. That way the kids can help break off the cheese and throw it in the crockpot.
So get the ingredients and your crockpot out to make this queso for all the payoffs. It is sure to be a huge hit with your family.
That's the Dish from my Kitchen to your Kitchen 💕
Billie-Jo
Ingredients
1 ¾ lbs of American Cheese, sliced or cubed

4-8 oz of diced green chili peppers

1 ¼ cups milk

¾  tsp garlic powder or salt

¼ tsp pepper

½ tsp cumin
Directions
In a crockpot add the American cheese, green chilis, milk, garlic powder, pepper and cumin. Stir and cover. Cook on low for 90-120 minutes. 

Make sure to stir occasionally.  If you want it thinner add a little bit more milk. If thicker, add a few more slices of American cheese. 

Serve with your favorite chips, we love Mission chips.

Leftover queso can be kept in the refrigerator for 3 days. Reheat in the microwave or on the stove. 
Ready in 2 hours
Tips & Recommendations
I have not tried any other cheese with this, I only use American Cheese.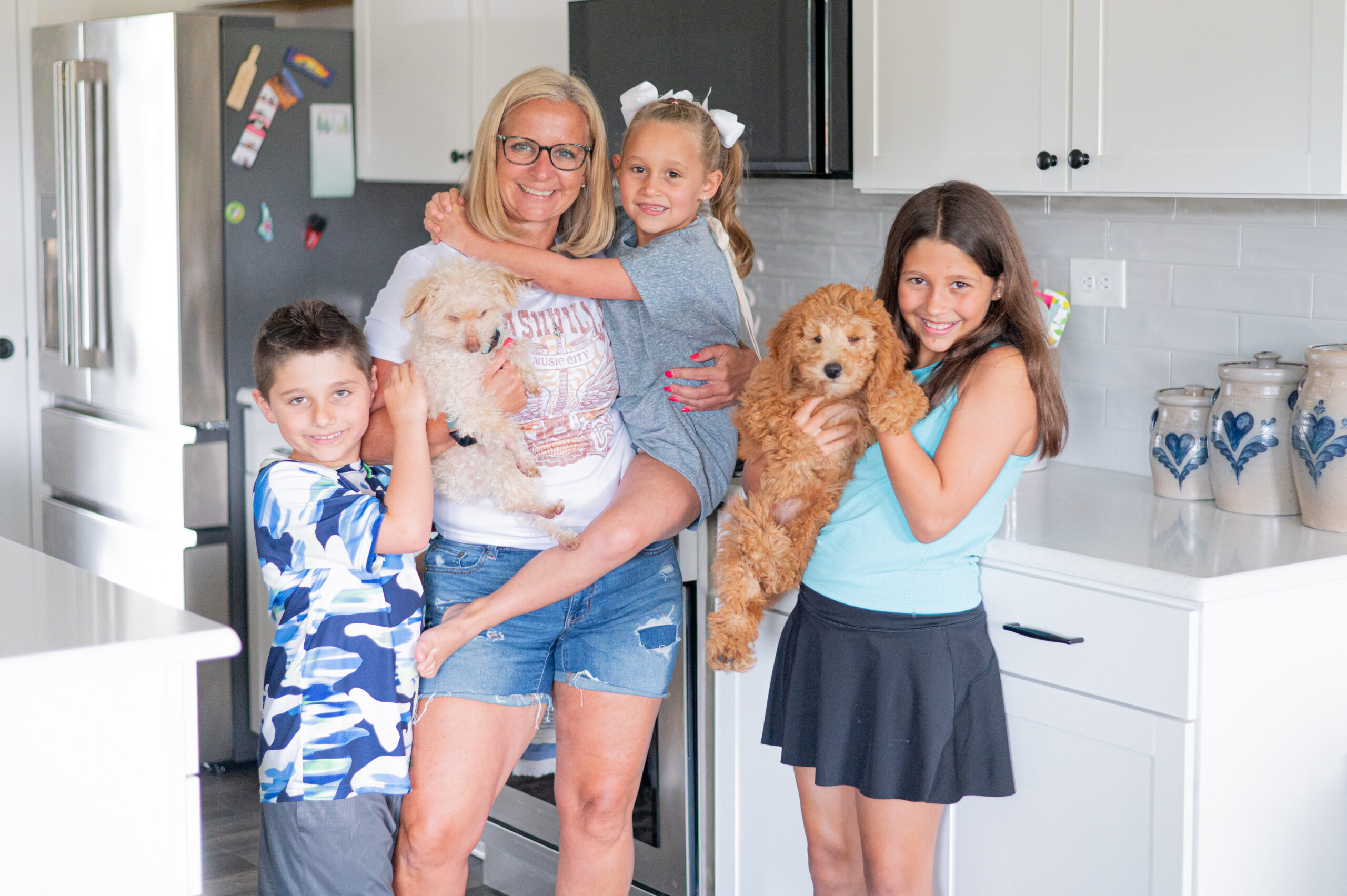 Latest Recipes