RECIPE
Homemade-Chicken-Meatballs
Our local Butcher Market has these chicken meatballs that are really good. Everyone in my family loves them. So I decided to work on my own recipe with Lele. Lele absolutely loves making them, she has gotten over the raw meat is gross. In fact she can make these herself using the crockpot. She is a little afraid of the crockpot.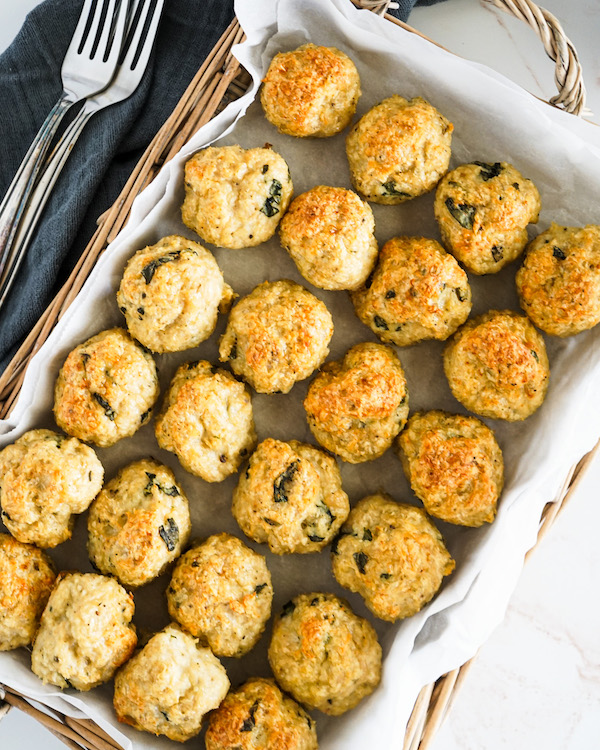 I think with ground chicken you really have to use a lot of seasoning. I really think it is bland. SOOOOO we start with a lot of seasoning. We add in the usually salt and pepper. But we also add fresh basil, onion powder/salt, minced garlic, Italian seasoning and red pepper. A little bit of oil to keep them moist. I prefer using planko crumbs, I feel they hold up better while the meatballs are cooking. Of course we add some Parmesan cheese for lots of flavor. Mix this all together with the ground chicken and you are ready to roll the meatballs. We use a scooper to scoop the meatballs, then we roll them to make sure they are round.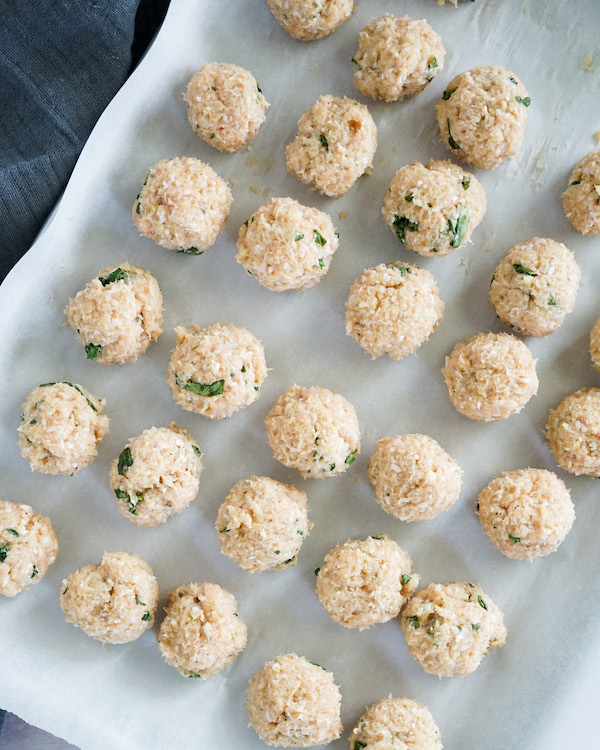 When we cook them in the crockpot, I add 2 jars of sauce to the crockpot. Add the meatballs and cook on high for 4 hours or low for 6-8 hours.
Let's talk about the different ways I use these chicken meatballs. We will serve them with your traditional marinara sauce and pasta.
My kids can eat pasta every day of the week and not complain. I love looking for some new ways to cook it and incorporate it into their lunch. Making little sliders out of them is such a fun lunch for them and I add little fresh mozzarella balls to it. So good. Another way is making skewers out of them. Add a little bit of cheese and and marinara sauce to dip them into and you have a winner. When I do it this way, I love to add little bagel chips with them.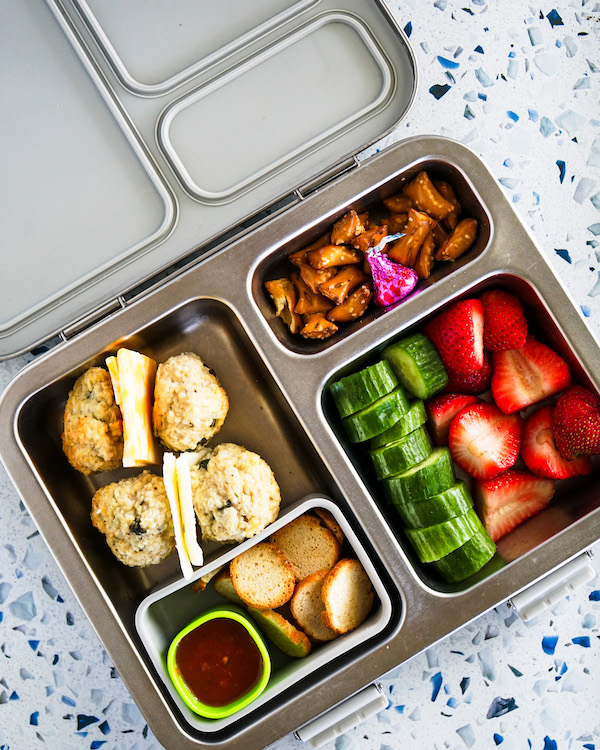 When I plan meals, I think how can I use the leftovers in the kids lunches. So keep that in mind when you are storing leftover.
Happy Cooking from My Kitchen to Your Kitchen 💕
Billie-Jo
Ingredients
2 lbs ground chicken 

¾ cup panko crumbs

⅔ cup grated parmesan cheese

2 large eggs

2 tbsp olive oil

1 garlic clove minced

1 tsp Italian seasoning 

1 tsp salt

½ tsp onion powder

½ tsp pepper

Dash of red pepper

1 tbsp finely chopped basil
Directions
Preheat the oven to 400 and line a baking sheet with sides with parchment paper and set aside. 

In a large mixing bowl whisk the eggs with the olive oil, garlic, onion powder, Italian seasoning, salt, pepper and red pepper.

Add in ground chicken, bread crumbs, parmesan cheese and basil. 

Roll into about 2" balls and place on the prepared tray..

Bake for 20 minutes in the oven or place in crockpot with sauce for 4 hours on high.

Serve and enjoy.
Ready in 30 minutes or 4 hours in the crockpot
Serves 6-8 people
Tips & Recommendations
We bake these and cook them in the crockpot. Crockpot takes 4 hours on high or 6-8 hours on low.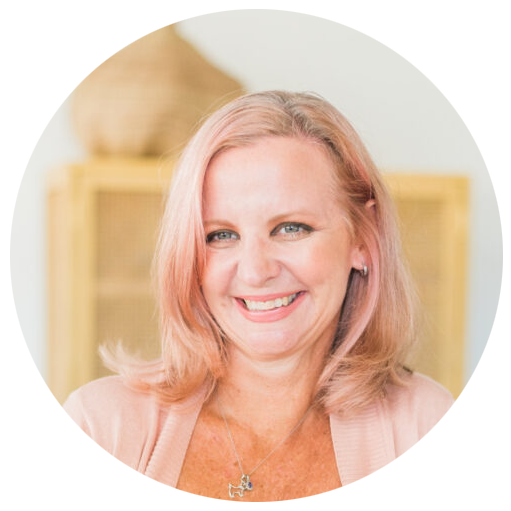 Hey there!!
I'm Billie, a recipe creator, food photographer, a girl that just loves to be in the kitchen and a travel lover. more >
Related Recipes