RECIPE
Homemade Marinara Sauce
One of the first things I think everyone should learn how to cook is a homemade marinara sauce. It was one of the first things I learned from my mom and Jimmy learned from his mom. So this is the first recipe I taught Lele to make on her own. I like to call this her famous sauce. She has really mastered it. The first time she made it she dumped a lot of garlic powder in it and we were concerned it was too much. But it wasn't, it was just the right amount. She has made this a few times and it is always delicious. She is always asking to make her famous sauce.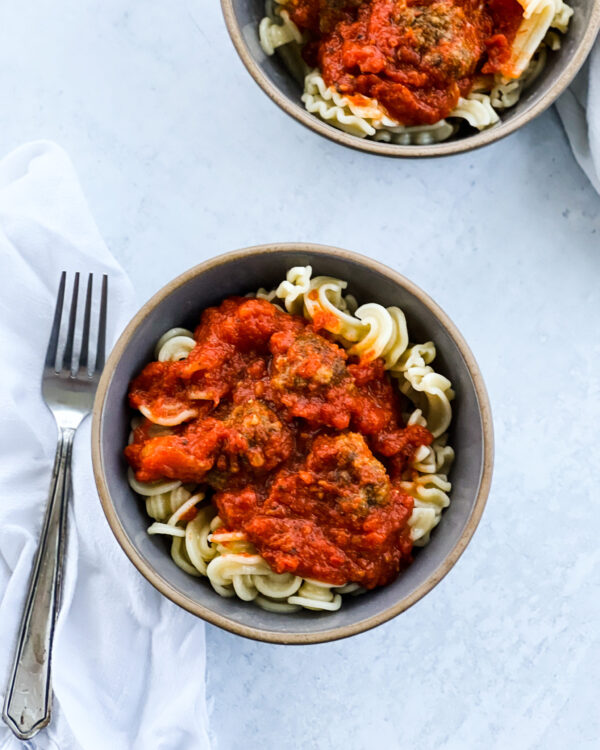 We use a lot of staples that are in your pantry. You can fresh garlic or minced garlic, but we use garlic powder most of the time. The reason is because it is a staple, not everyone keeps fresh garlic or minced garlic in the house. However most people have garlic powder in the house. So I wanted this recipe to be staples in your pantry and super easy!!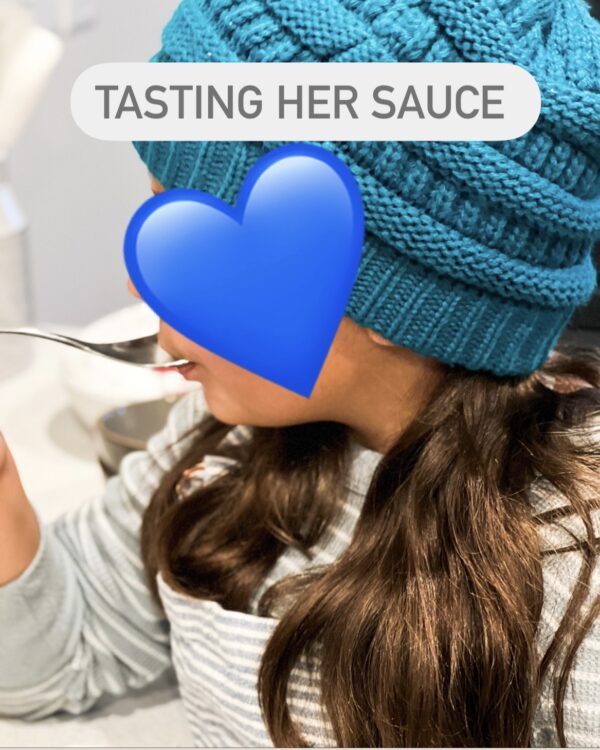 I encourage you to invite your kids into the kitchen with you. Yes they will make a mess, trust me I know. When Lele makes her sauce the kitchen is a disaster, but the memories we share and make are priceless. The last time Lele made this, she did almost everything by herself. She added all the ingredients, added the pasta the to the water and made the sauce  by herself. She is so good at going back and forth with stirring the pasta and the sauce. I have to say I am so proud of her!!
As my kids like to say whenever their is food Bon Appetit!!
Billie-Jo
Ingredients
1 tbsp olive oil

1 large can (28oz) San Marzano tomatoes

1 large can (28oz)  tomato sauce

½  tsp salt

1 tsp black pepper

1-2 tsp garlic powder

2 tsp Italian Seasoning

Dash of red pepper (optional)
Directions
Heat olive oil in the bottom of a large saucepan. 

Add salt, black pepper, garlic powder and Italian Seasoning, stir together for 1 minute.

Add tomatoes and tomato sauce, stir until combined. 

Cover and let the sauce simmer for 25 minutes, stirring occasionally. 

Serve with your favorite pasta. Top with fresh parmesan grated cheese.
Ready in 30 minutes
Serves 6 people
Tips & Recommendations
I highly recommend using San Marzano tomatoes, they really make a difference in homemade marinara sauce.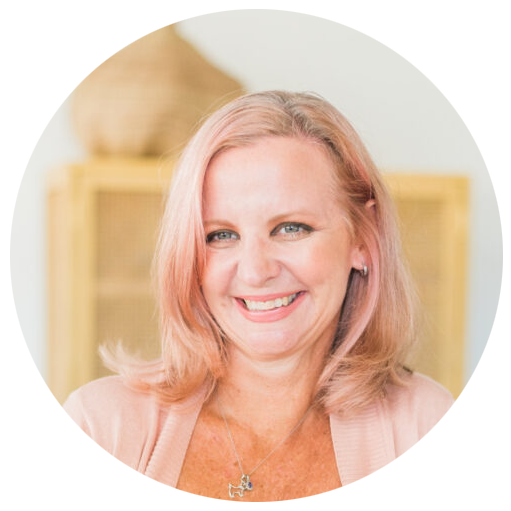 Hey there!!
I'm Billie, a recipe creator, food photographer, a girl that just loves to be in the kitchen and a travel lover. more >
Related Recipes