RECIPE
Homemade Twix
I am not sure about you, but I am a sucker for anything chocolate and peanut butter. So when I decided to make homemade Twix candy bar, I knew they had to be delicious. I made these with the kids and they absolutely love them. Isabella helped me make the cookie crust. Lele made the peanut butter and chocolate layer with me. So this is definitely a great recipe to make with the kids.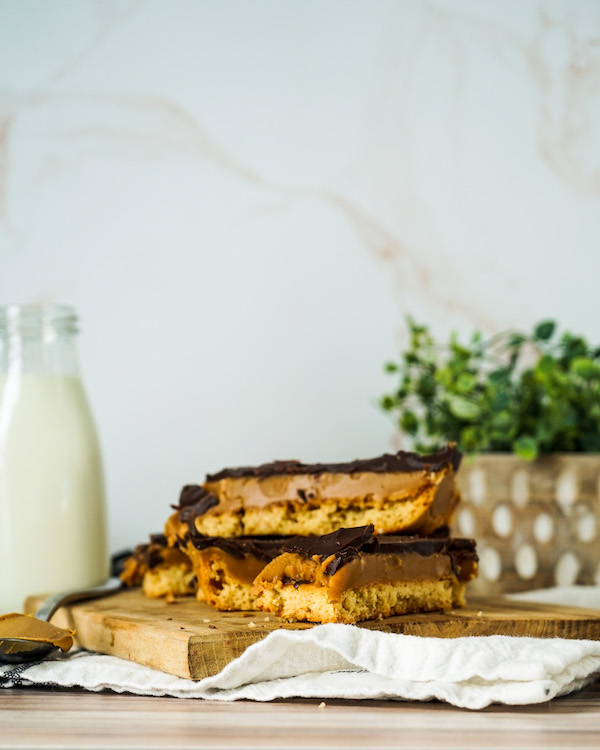 I did an almond flour base cookie, which is a little bit healthier and makes the gluten free in case you need them. I love the way Jif all natural peanut butter cooks and it makes for a nice smooth layer. For the chocolate layer I use Ghirardelli chocolates. I usually use 60% cacao and a bittersweet chocolate. I find if I use a sweeter chocolate, it makes them too sweet for me. But feel free to play around with the chocolate and use what chocolate works best for you.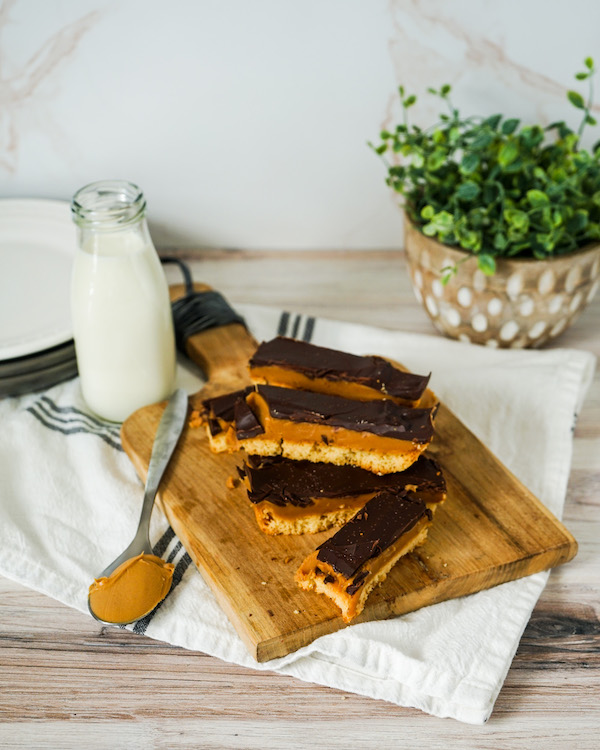 The final touch is a little bit of sea salt flakes on top. Salt and chocolate go hand in hand. It enriches the flavor of the chocolate and also adds balance to the sweetness. So grab the ingredients and get in the kitchen with your kids. It is such a fun treat to make with them.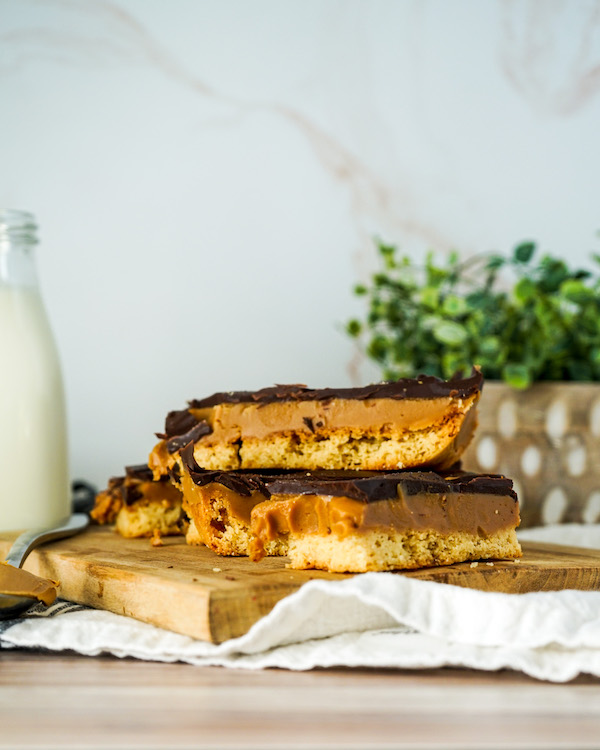 That's the Dish from my Kitchen to your Kitchen 💕
Billie-Jo
Ingredients
1 ½ cups almond flour
¼ cup unsalted butter
½ cup powdered sugar
½ tsp salt
1 tsp vanilla extract
1 ½ cups Jif all natural peanut butter
¼ cup organic maple syrup
¼ cup unsalted butter
1 tsp vanilla extract
1 ½ cups Ghirardelli 60% cacao chocolate chips
1 TBSP unsalted butter
Directions
Preheat oven to 350, line a 9×9 pan with parchment paper and spray with Pam
In a large mixing bowl mix on low speed 1 ½ almond flour, ¼ cup unsalted butter, ½ cup powdered sugar, ½ tsp salt and 1 tsp vanilla extract.
Press almond mixture into the bottom of the prepared pan and bake for 15 minutes or until the edges are lightly browned.
Let the cookie mixture cool for 15 minutes.
While the cookie mixture is cooling make the peanut butter filling. In a medium pan on low medium heat melt the 1 ½ cups peanut butter, ¼ cup maple syrup, ¼ cup unsalted butter and 1 tsp vanilla extract. Whisk constantly until mixture starts to bubble. Pour mixture over the cookie mixture and refrigerate for 1 hour.
Make the chocolate mixture, by melting the 1 ½ cups chocolate chips and 1 tbsp of butter in the microwave, making sure not to burn it. Pour the chocolate mixture on top of the peanut butter mixture and sprinkle with flakey salt. Place in the refrigerator until firm. Slice with a warm knife and serve.
Ready in 2 hours
Servings-16 slices
Tips
You can substitute the almond flour for all purpose flour. In the peanut butter mixture I love the way Jif all natural peanut butter melts, but you can substitute if you want. I use Trader Joe's almond flour, I have learned that other almond flour doesn't bake as well.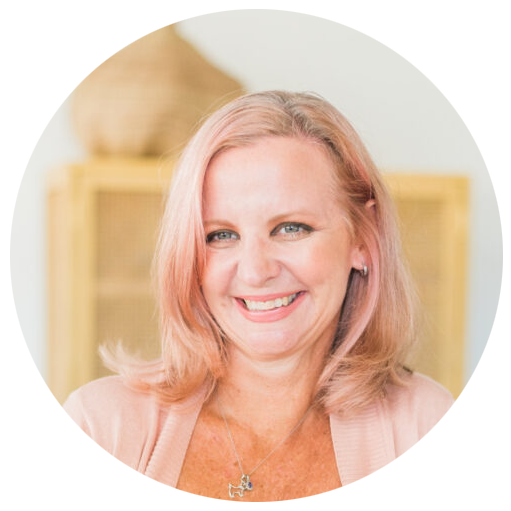 Hey there!!
I'm Billie, a recipe creator, food photographer, a girl that just loves to be in the kitchen and a travel lover. more >
Related Recipes