RECIPE
Honey Bourbon Cocktail
When the temps are a little cooler, I love a good cocktail. After the kids going to bed, having a nice cocktail and watching a Christmas movie is so relaxing to me. Bourbon is usually my liquor of choice. I just started liking bourbon a few years ago. I will say I am a bourbon snob, it does have a to be a good bourbon, because it goes down so much smoother.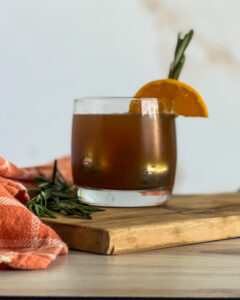 This drink is so simple to make and can easily be doubled or tripled. I used freshly squeezed orange juice, a good bourbon, Grand Marnier and honey. I love to add fresh rosemary and an orange slice to garnish it. The garnish really makes it look so pretty to drink.
That's the Dish from My Kitchen to your Kitchen 💕
Billie-Jo
Ingredients
¼ cup orange juice

2 ½ oz Bourbon 

1 oz Grand Marnier

1-2 tbsp honey

½ tsp vanilla

¼ tsp cinnamon 

Fresh Rosemary 

Orange slice 
Directions
In a cocktail shaker add orange juice, bourbon, Grand Marnier, honey, vanilla, cinnamon and ice. Shake for 30 seconds.

Add ice to a cocktail cup and pour the cocktail  over ice.

 Garnish with orange and rosemary.
Ready in 5 minutes
Makes 1 cocktail
Tips
Drink responsibly.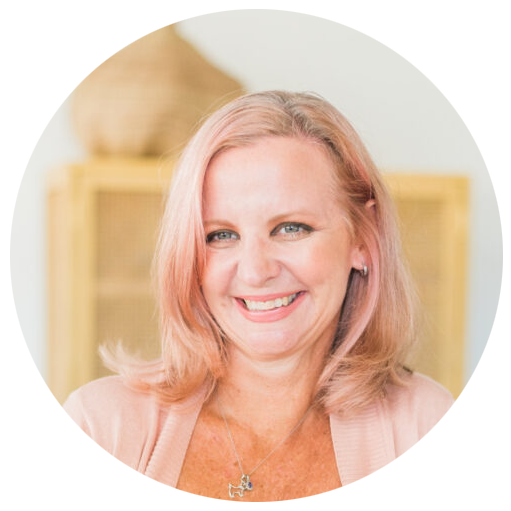 Hey there!!
I'm Billie, a recipe creator, food photographer, a girl that just loves to be in the kitchen and a travel lover. more >
Related Recipes