RECIPE
Juicy Grilled Filet Mignons
We love to grill in our home. And when I say we, I do mean both Jimmy and I. However I do majority of the grilled. I will say I have perfected grilled steaks. Which is probably a good thing, because the hubs loves steaks. I decided to up my steak game and add some herb butter to it. Let's just say it was amazing!! Adding a little bit of butter to steak is always a good thing, but this herb garlic butter is just perfection.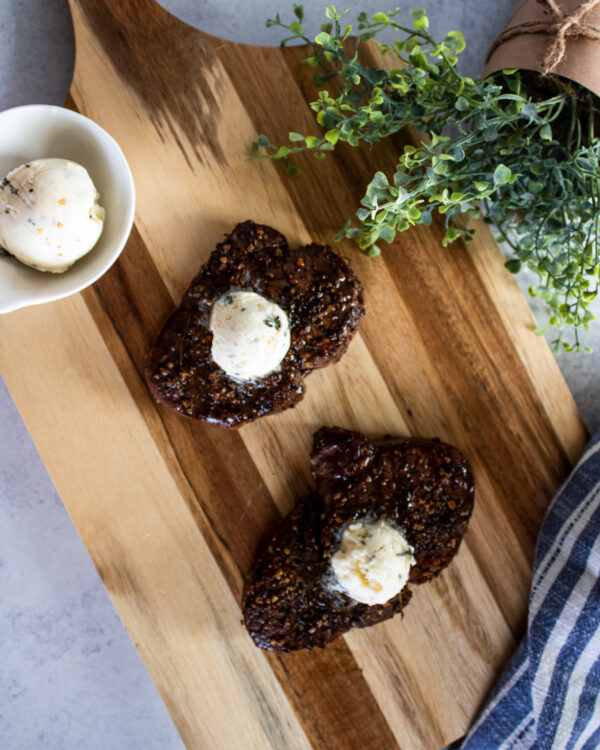 The kids always ask why I am grilling dinner and daddy isn't. His answer is he taught me so well, that he doesn't have to grill. I tell them it's because I am a better cook. I actually grill all year long. It's just so much easier and less mess to me.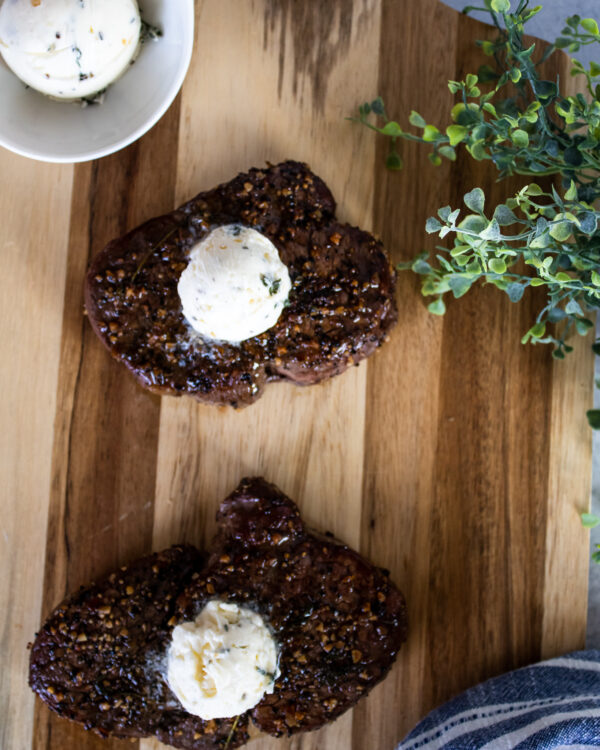 That's the Dish from my Kitchen to your Kitchen 💕
Billie-Jo
Ingredients
4 Filet Mignons (1 ½-2 lbs total weight)

1 tbsp Montreal steak seasoning

4 tbsp soy sauce 

1 tsp black pepper

Herb butter-½ stick salted butter room temperature, 1 tsp minced garlic, ½ tsp chopped thyme, ½ tsp chopped rosemary and 2 tsp honey
Directions
Place your filets on your kitchen counter for 30 minutes, this helps the steaks to cook more evenly and not burn. 

While your steaks are sitting on the counter, make your herb butter. Mix all the ingredients together until combined. If butter is super soft, place herb butter back in the fridge until ready to use.

Preheat your grill on medium heat. 

Season both sides of your filets. Drizzle about 1 tbsp of soy sauce to each steak.

Place steaks on the preheated grill. We use a grill mat on our grill. Grill for 5 minutes, before flipping each steak over. 

Let steaks sit for about 5 minutes before serving. Place a scoop of butter on each steak before serving.
Ready in 40 minutes
Serves 4 people
Tips & Recommendations
Make sure filets are even in size as best as possible. Make sure to place steaks on the kitchen counter to get closer to room temperature. This really is key in cooking steaks.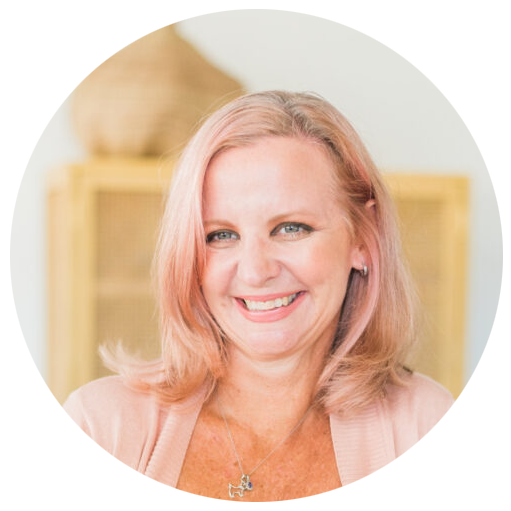 Hey there!!
I'm Billie, a recipe creator, food photographer, a girl that just loves to be in the kitchen and a travel lover. more >
Related Recipes