RECIPE
Lemon Crumb Muffins
There is something special about homemade snacks the kids love. When they come home from school and see something baked they get so excited. They get so excited when they get to help with baking. My kids would rather have a homemade snack then a store bought granola bar. So I am looking for new things to bake for their school lunches.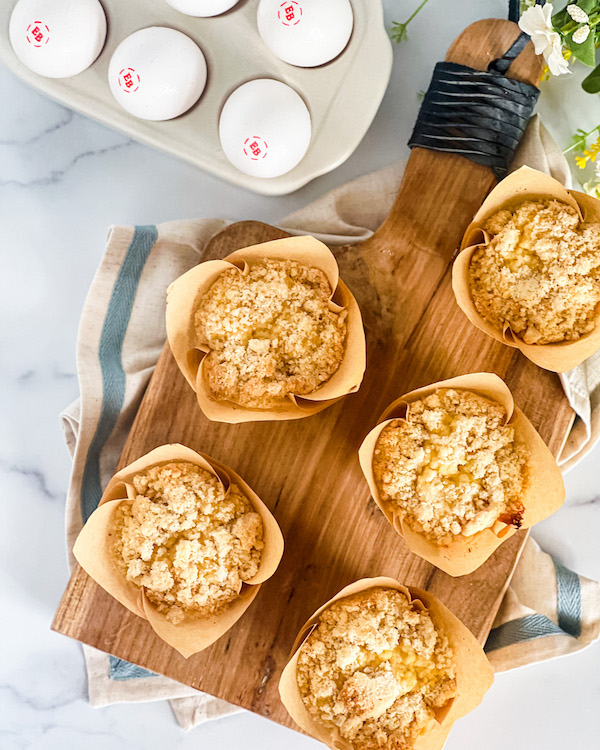 They have been on a muffin kick lately for their sacks and school. My kids love all things lemon. They love lemon in their water, they will eat lemons slices and anything that has lemon in it. I haven't come across something with lemon they don't like. So I decided to make a lemon crumb muffin, which were a huge hit with the kids. These muffins are so light and flavorful. The crumb topping adds a little bit of sweetness to balance with the tartness of the lemon. I love crumb toppings, I think they are the perfect topping for muffins.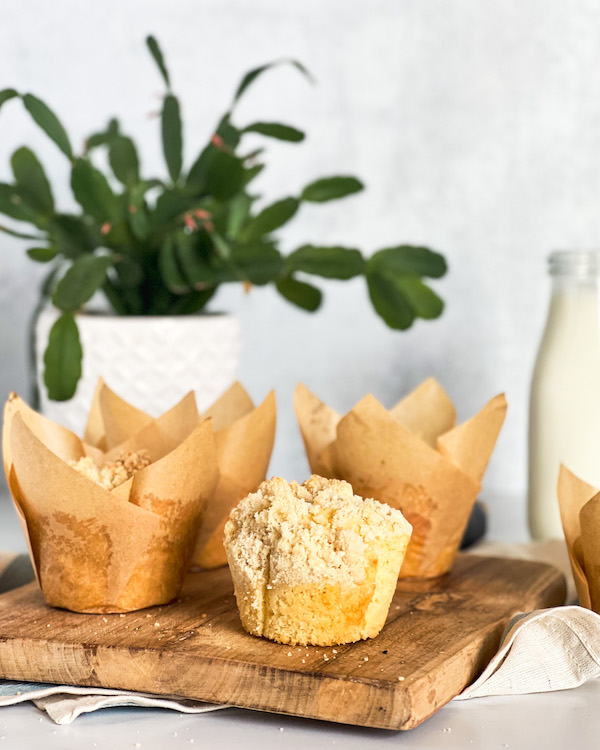 So grab your muffin pan and turn some lemons into muffins, with this easy recipe. It is bound to be a favorite.
That's What's Baking In My Kitchen 💕
Billie-Jo
Ingredients
1 cup sugar 

Zest from 2 large lemon or 3 small lemons

2 cups all purpose flour spooned and leveled

2 tsp baking powder

½ tsp salt

½ cup unsalted butter melted

2 large eggs Egglands Best Eggs room temperature

¾ cup greek yogurt

¼ cup lemon juice

1 tsp vanilla extract

Crumb Topping

¼ cup unsalted butter melted

1 cup flour 

¼ cup sugar
Directions
Preheat the oven to 425. Line a muffin pan with liners or spray with baking spray. Set the pan aside.

In a large bowl add the sugar. Zest the lemons into the sugar and whisk together. Set aside for 5 minutes.

In a separate bowl whisk together the melted butter, Greek yogurt, eggs, vanilla extract and  lemon juice. 

In the lemon zest sugar, add the flour, baking powder and salt, whisk together.

Add the wet ingredients to the dry ingredients, mix until combined. Little to no traces of the flour mixture left. 

Scoop batter into the prepared pan. 

In a separate bowl make the topping. Whisk together the flour, sugar and melted butter. 

Sprinkle the topping onto the muffin batter.

Bake the muffins at 425 for 5 minutes. 

Turn the oven down to 350 and bake for another 13-15 minutes. Muffins are done when a toothpick comes out with little to no crumbs on it.

Muffins will stay fresh for 3 days in an airtight container or in the freezer for 2 months.
Ready in 30 minutes
Makes 1 dozen muffins
Tips & Recommendations
Make sure eggs are room temperature because the butter is warm. If you want a stronger lemon flavor, add more lemon zest.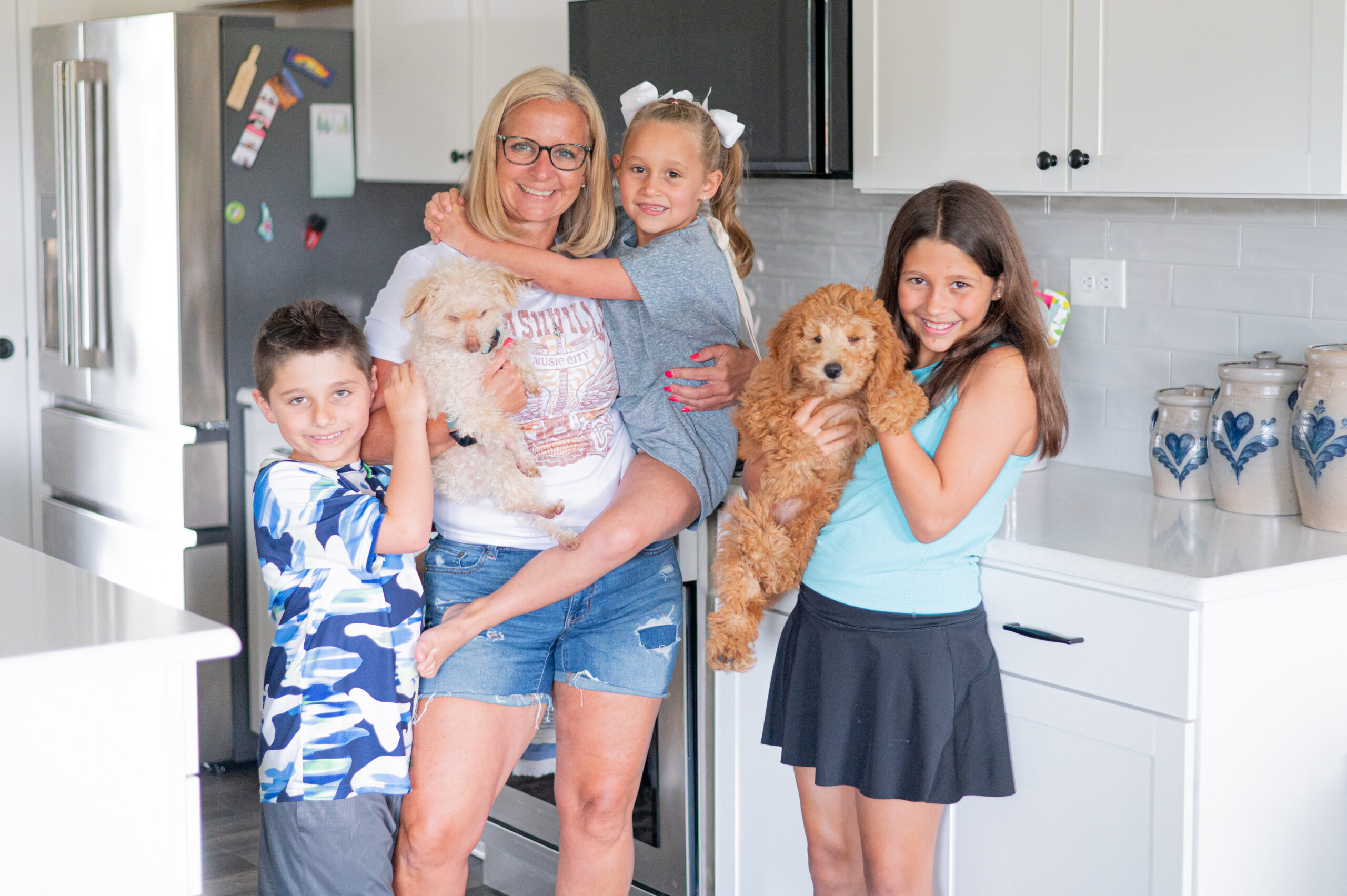 Latest Recipes