RECIPE
Lemon Garlic Salmon Pasta
We eat a lot of salmon in our house or has Isabella calls it orange chicken. She would love orange chicken at least once a week for dinner, but unfortunately we do not have it every week. Probably every other week is more like it. So I have a lot of salmon recipes, because we can never have too much salmon aka orange chicken in our house.
This time I decided to change it up. I went with a salmon pasta, something on the lighter side. Even though I am making a ton of Fall recipes now, it is still Summer and it is hot. I can't do heavy pasta when it is hot outside. Instead of a cream sauce, which is delicious, I went with a white wine sauce. So easy, little bit of white wine, lemon juice, pasta water and butter and you bam you have one of my favorite sauces for pasta. This is one dish I highly recommend you salt and pepper to taste. Salt will depend on how much you salt your pasta water. My kids love pepper, they always want more, which is not normal for most kids. So salt and pepper to your taste.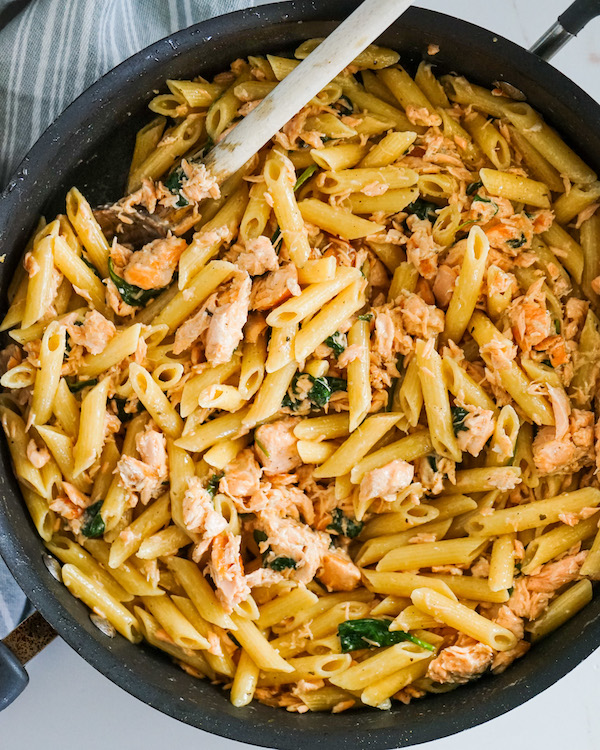 Pasta Tips
Use a good box pasta, Barilla is one of my favorite
Salt your water before adding the pasta
Don't cook the pasta all the way if add to a different pot, it will finish cooking in that pot
Don't drain or rinse your pasta, just scoop it into the pan or pot you are adding it to
I got my salmon from Costco and I love that they already take the skin off and there aren't any bones in it. It makes this dish so much easier to make and saves some time. I am all about saving time.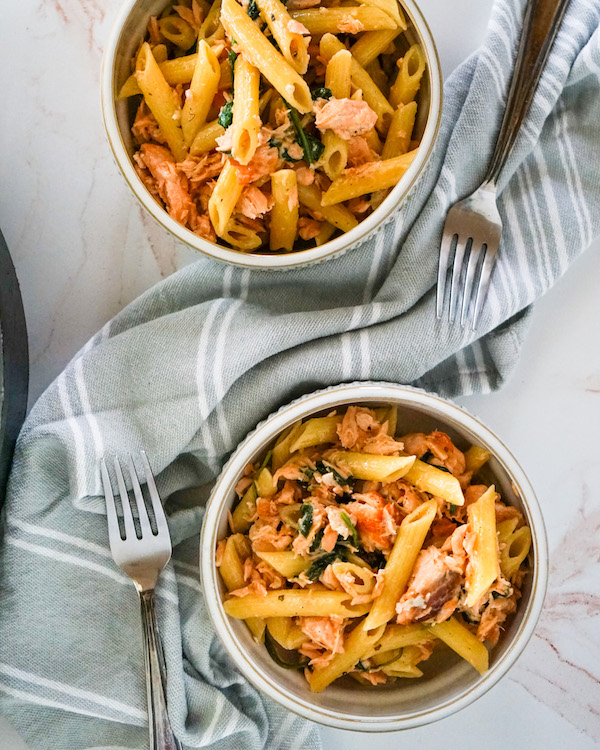 Pasta dishes are easy to make and my kids love all things pasta. One thing I do with most of my pasta dishes is add a lot of meat. That way it balances out and I can get some leftovers out of them. My servings are always varying, because it seems like at least one of my kids is a growth spurt and eating more than me. I bet you know what I am talking about.
I hope you enjoy this meal as much as we do. Don't worry when it gets colder out, I will share my creamy sauce version of this.
Love From My Kitchen To Your Kitchen 💕
Billie-Jo
Ingredients
1lb box of penne pasta or pasta of your choice

1 tbsp olive oil

1 ½-2 lbs of salmon depends on the size of the salmon you have

2-3 garlic cloves

1 cup of white wine

2 lemons

1 ladle of pasta water (about 1 cup)

3 tbsp butter

Salt and pepper to taste

1 cup of grated parmesan cheese
Directions
In a large pot boil water with salt and cook pasta until al dente'. You want the pasta to be a little hard. About 3 minutes short of the cooking time.

While the pasta is cooking, get your salmon ready. Take skin off if needed and remove any bones if needed. 

In a large skillet on medium heat add 1 tbsp of olive oil. 

Season salmon with salt and pepper. 

Add in salmon and break it up. Add in minced garlic. Stir until the salmon is almost cooked.

Add in the white wine, zest and juice from two lemons. Mix together. 

Add in pasta and 1 cup of pasta water. Stir until combined. Cooked for an additional 2 minutes. 

Mix in 1 cup of parmesan cheese and butter and cook for 1 minute.

Serve with additional parmesan cheese if desired. 
Ready in 30 minutes
Serves 6-8 people
Tips & Recommendations
Do not cook the pasta all the way. It will finish cooking when you add the pasta to the salmon.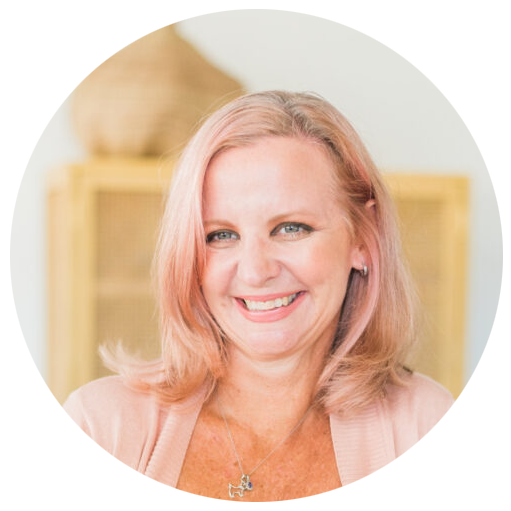 Hey there!!
I'm Billie, a recipe creator, food photographer, a girl that just loves to be in the kitchen and a travel lover. more >
Related Recipes