RECIPE
Mahi Mahi Rice Bowl
Now that the kids are here and in school, I need some easy meals to cook at night. I love that this rice bowl is super easy to make and it is delicious. Plus I love rice bowls, they fill me up.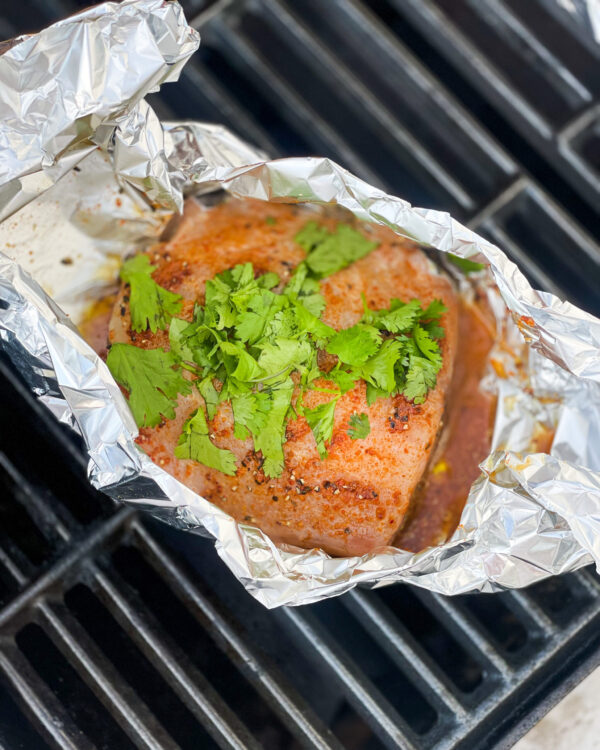 I start by making the marinade in the morning and letting the fish marinade all day. Once I get ready to cook dinner, it takes less that 30 minutes to get it on the table. I also don't like cooking rice and we love the Trader's Joes frozen brown rice in our home. I like to get to get the peppers, avocados and limes chopped before cooking the fish. The fish takes about 10 minutes to grill. So once the fish is done, I like to have the bowls ready. So it is easy to get dinner on the table.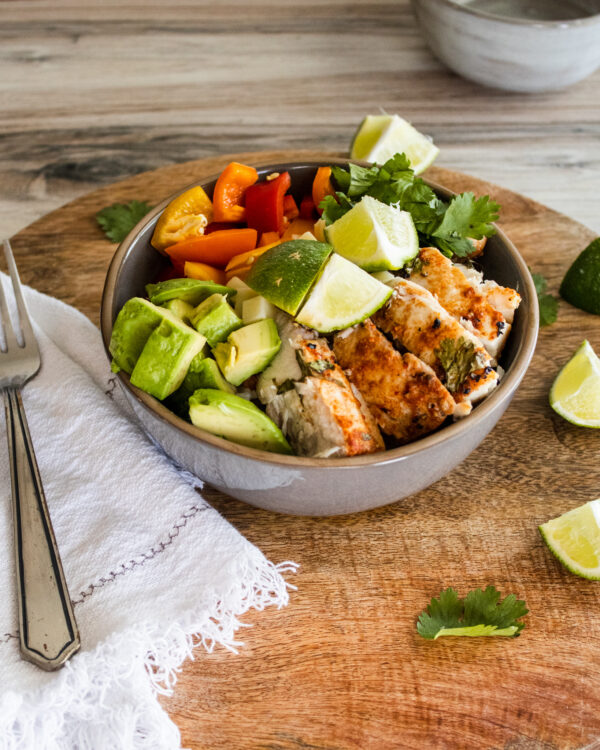 You can definitely substitute a different fish you would like. Mahi Mahi is one of my favorites, so I tend to stick with this fish. Honestly you could substitute chicken, steak or shrimp for the fish if you wanted.
That's the Dish from my Kitchen to your Kitchen 💕
Billie-Jo
Ingredients
1 ½ pound of Mahi Mahi

Zest and juice from 2 limes

Zest and juice from 1 lemon

3 tbsp of olive oil

1 tsp minced garlic

2 tsp chili lime seasoning

½ chopped cilantro

½ tsp salt 

½ tsp pepper

Bowl-Rice (cook rice per directions), avocado, orange/yellow pepper, cheese, cilantro and lime
Directions
In a small bowl whisk together the lime zest, juice, lemon zest, juice, olive oil, minced garlic, chili lime seasoning, most of the cilantro, salt and pepper.

Pour marinade over the fish and marinade for at least 3 hours in the refrigerator. 

Preheat the grill.

While the grill is preheating, start chopping your peppers, avocados and lime.

Place fish and marinade onto a piece of tin foil, sprinkle the remaining cilantro on top of the fish, wrap and place on the grill. 

Grill the fish for 5 minutes before carefully flipping the mahi mahi to grill for another 5 minutes. Cook time will vary depending on thickness of fish.

Let the fish rest while preparing your rice bowl. 

Place rice in the bottom of 4  bowls. Top each bowl with yellow/orange peppers, chopped avocado, cilantro, limes. Slice fish and place on top of rice in the bowl.
Ready in 3 hours 30 minutes (includes marinade time)
Serves 4 people
Tips
I use the frozen rice from Trader Joes. It is our favorite rice, plus I don't care for cooking rice. I highly recommend a rice that doesn't take long to cook.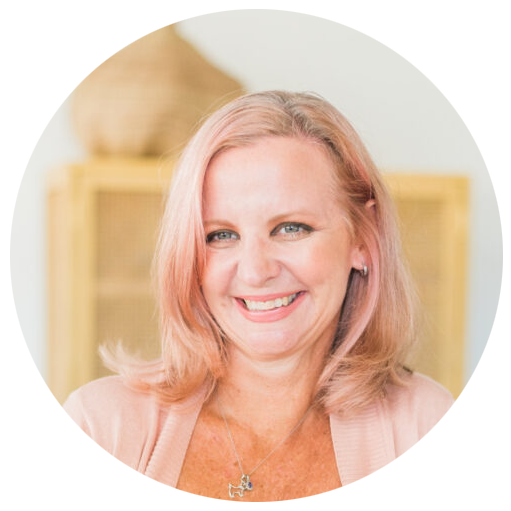 Hey there!!
I'm Billie, a recipe creator, food photographer, a girl that just loves to be in the kitchen and a travel lover. more >
Related Recipes