RECIPE
Maple Brown Sugar Cookies
Fall is in full swing at our house, even though it is still hot and humid out here. We are all decorated for Fall and have lots of Fall recipes happening in our house. This is the first time the kids have really gotten to experience Fall decorating, cookie and enjoying the season. Everyday is like what are we baking or doing today. It is so fun to watch them experience this and makes me super excited to how they are when it comes time for Christmas. I will say we will probably be decorated by early October. I don't think the kids can wait much longer.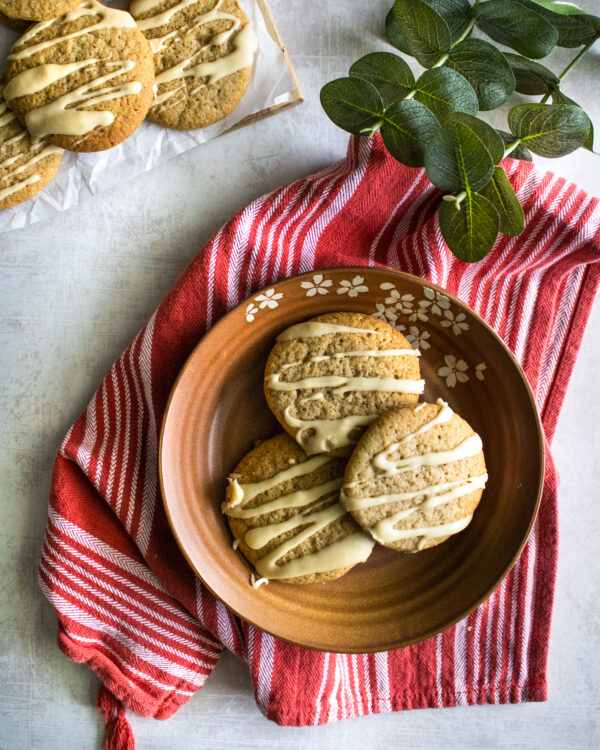 Back to the cookie. It is a super soft and chewy cookie. Bursting with flavor, these cookies were a huge hit!! Everyone that tried them raved about them. It all starts with the brown butter which gives it a nutty flavor and pairs oh so well with brown sugar and maple syrup. A short cut for these cookies is to scoop the dough and place on a cookie sheet and place in the freezer for 15 minutes. You can always cover the bowl of cookie dough and refrigerate for 1 hour or overnight. If you do this take cookie dough out about 30 minutes before you are ready to bake.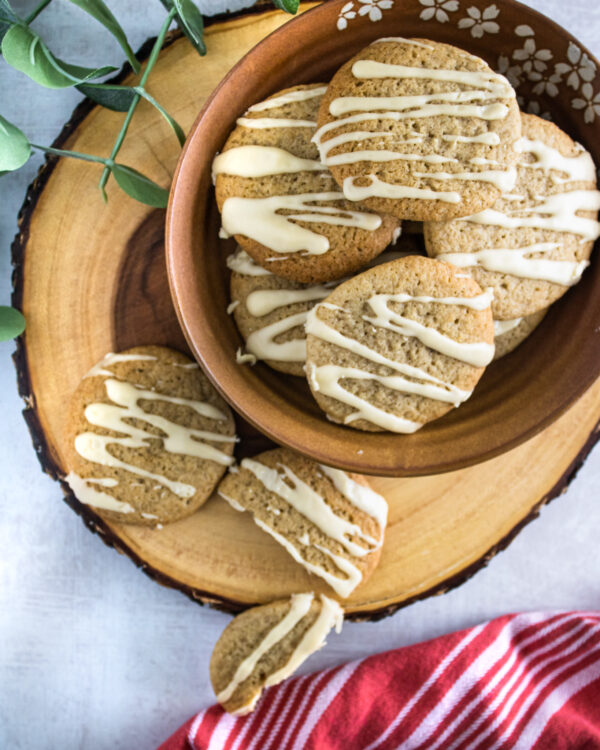 Happy Fall to you and your family!! I hope you are enjoying it as much as we are in our house.
That's the Dish from my Kitchen to your Kitchen 💕
Billie-Jo 
Ingredients
1 cup unsalted butter

⅔ cup brown sugar

½ cup sugar

½ cup maple syrup

2 large eggs room temperature 

2 tsp vanilla extract

2 ½ cups all purpose flour

1 tsp baking soda

½ tsp baking powder

½ tsp salt

Glaze-2 tbsp unsalted butter, ½ cup maple syrup and 1 cup powdered sugar
Directions
Line 2 cookie sheets with parchment paper and set aside.

Cream butter for 2 minutes, until light and fluffy.

Add brown sugar and sugar and cream for 2 minutes.

Add maple syrup and vanilla, mix for 1 minute.

Add in eggs and mix until combined for about 1-2 minutes. Make sure to scrape down the sides of the bowl.

In another bowl whisk together flour, baking powder, baking soda and salt. 

Slowly add the flour mixture into the wet ingredients. Mix until combined.

Place dough in the refrigerator for minutes or scoop cookie dough onto the prepared cookie sheet and freeze for 15 minutes. I place them next to each other to fit on one tray.

While the dough is chilling, preheat the oven to 350.

Scoop cookie dough onto prepared cookie sheets, spacing about 2" apart. If you already scooped the dough and froze it, place cookie scoops about 2" apart.

Bake for 12-14 minutes or until done.

While the cookies are baking, make the glaze. Melt 2 tbsp of unsalted butter. Whisk together the butter, powdered sugar and maple syrup. 

Allow cookies to cool for a few minutes, before drizzling the maple glaze on them. 

Cookies will stay fresh for 1 week in an airtight container. Cookies can be frozen for 2 months. I prefer to freeze the cookies without the glaze. 
Ready in 60 minutes
Makes about 3 dozen
Tips & Recommendations
Butter is brown when you start to see little specks of brown and smell a nutty aroma. Cookie dough may be frozen up to 3 months, just add an extra minute or two of baking.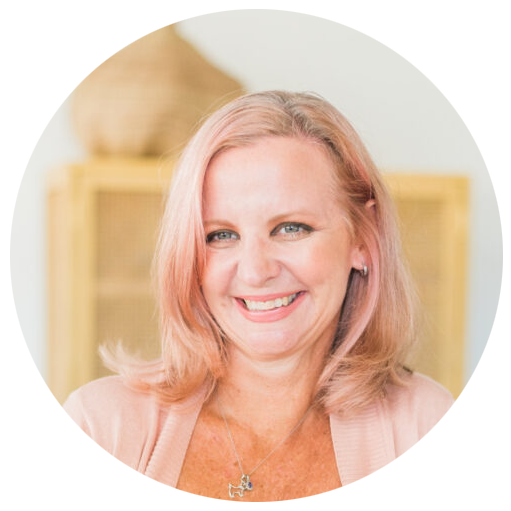 Hey there!!
I'm Billie, a recipe creator, food photographer, a girl that just loves to be in the kitchen and a travel lover. more >
Related Recipes