RECIPE
Nutella Swirl Muffins
Did someone say Nutella? Pretty sure that question/statement gets said a lot in my house. See my kids, especially Lele has a slight obsession with Nutella. She would eat it every day if she could. The other day she asked me to make her a Nutella sandwich for school and I was like no. It isn't really a lunch meal, it is a snack thing. So that day I decided to play with some Nutella and out came these amazing Nutella Muffins.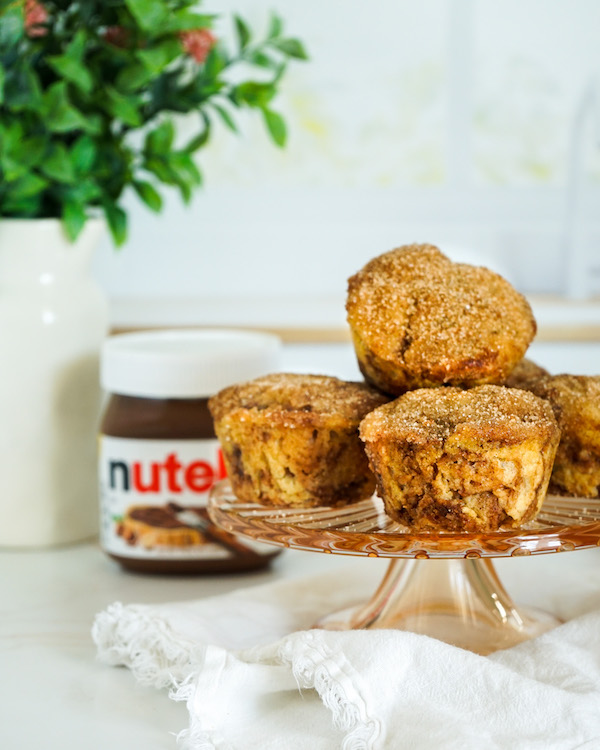 They are Lele's favorite muffin I make and the other kids, it is one of their favorite muffins. The muffin itself is flavorful and moist, then swirl Nutella through and you've got the Perfect Nutella Muffin!!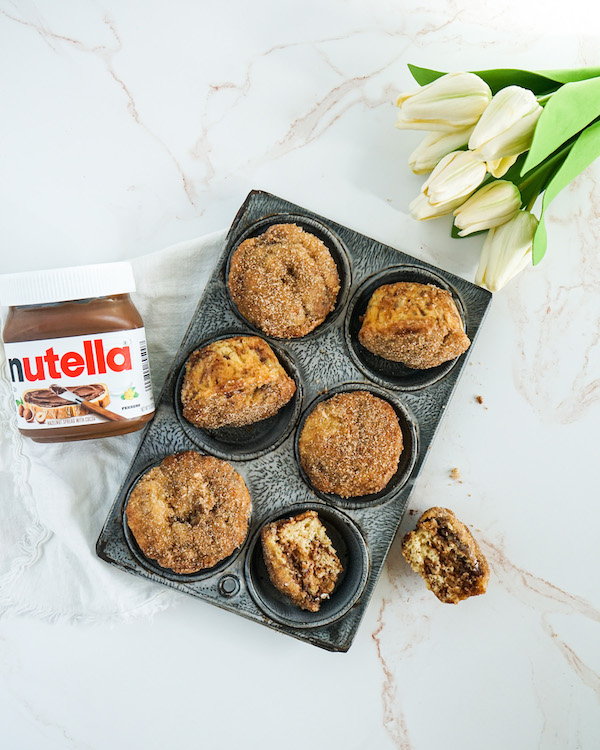 The muffin itself is easy to make. You just need a mixing bowl, whisk and spatula. No stand or hand mixer required. Maybe a little strength. Your eggs must be room temperature or you will have scrambled eggs when you add the eggs to the butter mixture. With muffins you want to be careful not to over mix them or it will make the muffins tough and it will sink when baking. Watch the full video to see how easy it is to make them.
That's What Is Baking In My Kitchen 💕
Billie-Jo
Ingredients
½ cup unsalted butter melted 

½ cup sugar

⅓ cup brown sugar

2 large eggs room temperature

1 tsp vanilla extract

1 cup Greek yogurt

2 cups all purpose flour spooned and leveled

1 tsp baking powder

½ tsp baking soda

½ tsp salt

1 tsp cinnamon

½-⅔ cup Nutella

Topping-1 cup sugar and 1 tbsp of cinnamon to make the cinnamon sugar. ½ cup butter melted.
Directions
In a large mixing bowl, whisk together the melted butter, sugar and brown sugar.

Add in the room temperature eggs and mix until combined.

Mix in the vanilla extract and Greek yogurt. Make sure it is combined.

In a separate bowl whisk together the flour, baking powder, baking soda, salt and cinnamon.

Add the dry ingredients to the wet ingredients. Make sure to mix well, until little to know traces of flour show.

Microwave the Nutella for 20 seconds. Swirl Nutella into the muffin batter, make sure not to over mix it. You want to see the streaks of Nutella.

Bake at 350 for 15-17 minutes.

While the muffins are cooling, make you cinnamon sugar topping and melt your butter. Dip the tops of the muffins in the butter and then in the cinnamon sugar. 

Muffins will stay fresh for 3 days or in the freezer for two months.
Ready in 30 minutes
Makes 1 dozen
Tips
You can substitute sour cream or buttermilk for the Greek yogurt. I microwave the Nutella for about 20 seconds, you need to be able to swirl it through the muffin batter.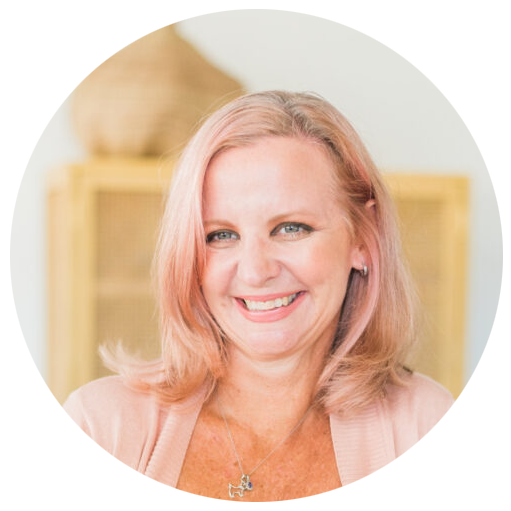 Hey there!!
I'm Billie, a recipe creator, food photographer, a girl that just loves to be in the kitchen and a travel lover. more >
Related Recipes