RECIPE
Overnight Peanut Butter Oats
Two of my kids love oatmeal and I will say I am a fan of oatmeal too. Isabella wanted something different for breakfast and was asking for ideas. I thought about overnight oats, but I wasn't sure she would like them. I was wrong, she loved them. She thought they were so full of flavor and delicious. She also liked them because it was a quick breakfast for her to eat. While she is a morning person, she eats super slow in the morning. I gave some to JJ and he loved them the first time. Now overnight oats are the menu weekly at our house. Before you ask Lele doesn't like oatmeal and she hasn't wanted to try them yet.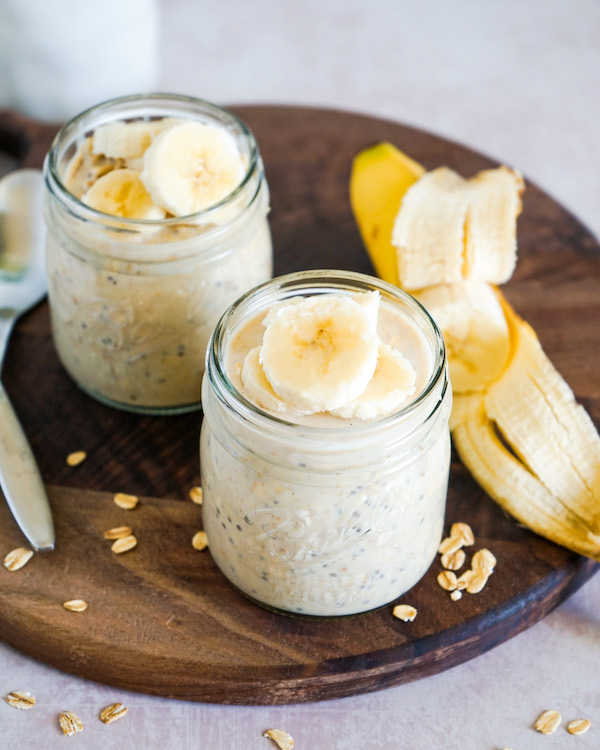 Overnight oats are great for those busy mornings. You literally throw everything in a jar and shake it until it is mixed. Place the jar with the lid in the refrigerator and let it do it's thing there and in the morning they are ready to go. Pull the jar and serve it 2 bowls. You can mix it one jar and then split it between jars to make your morning a little easier. I have done it both ways. For this recipe. I slice some banana and it to the top in the morning. You can even add a little extra peanut butter in the morning if you want.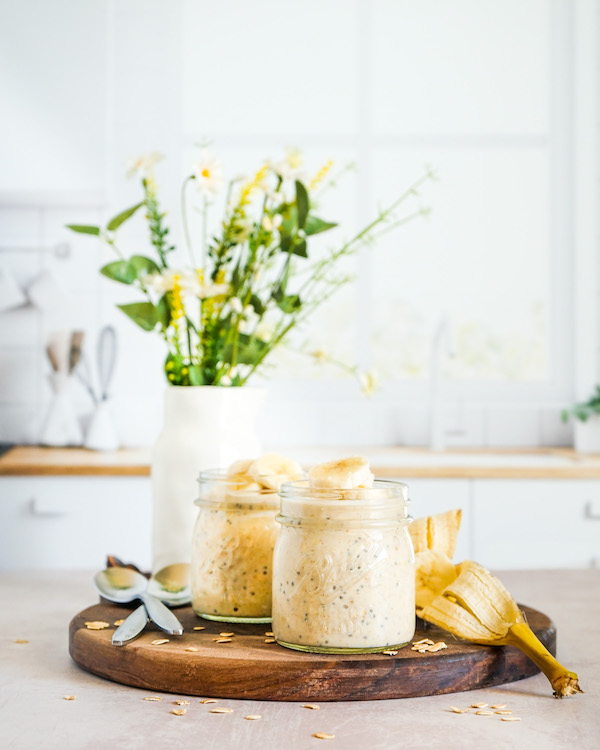 This is an easy meal for breakfast and kids love it.
That's What Happening In Our Kitchen 💕
Billie-Jo
Ingredients
⅔ cups oatmeal

1 serving of vanilla protein powder

1 tsp chia seeds

Dash of salt

Dash of cinnamon

1 cup milk

½ cup Greek yogurt

1 tbsp honey

2 tbsp of peanut butter

Banana for topping
Directions
In a large mason jar add oatmeal, protein powder, chia seeds, salt and cinnamon. Shake until mixed together. You can also add the ingredients to a bowl with a lid and mix it together. 

Add in milk, Greek yogurt, honey and peanut butter and shake until mixed together.

Store in the jar overnight or bowl with a lid. Must be kept in the refrigerator for a minimum of 4 hours or overnight.
Ready in 4 hours 5 minutes, includes refrigerator time
Serves 2 people
Tips
I will shake it occasionally if I go to the refrigerator.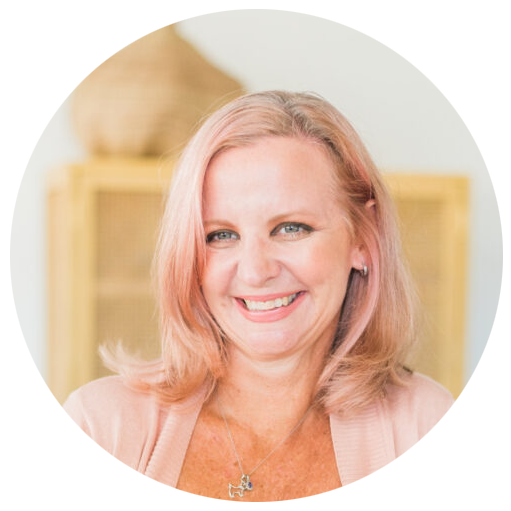 Hey there!!
I'm Billie, a recipe creator, food photographer, a girl that just loves to be in the kitchen and a travel lover. more >
Related Recipes