RECIPE
Peanut Butter Chocolate Chip Bars
School is full swing and I am all about my homemade snacks for my kids. I definitely get this from my mom. She was always in the kitchen baking and cooking. I love that my kids love homemade snacks too. So I love getting them in the kitchen to help me bake and cook.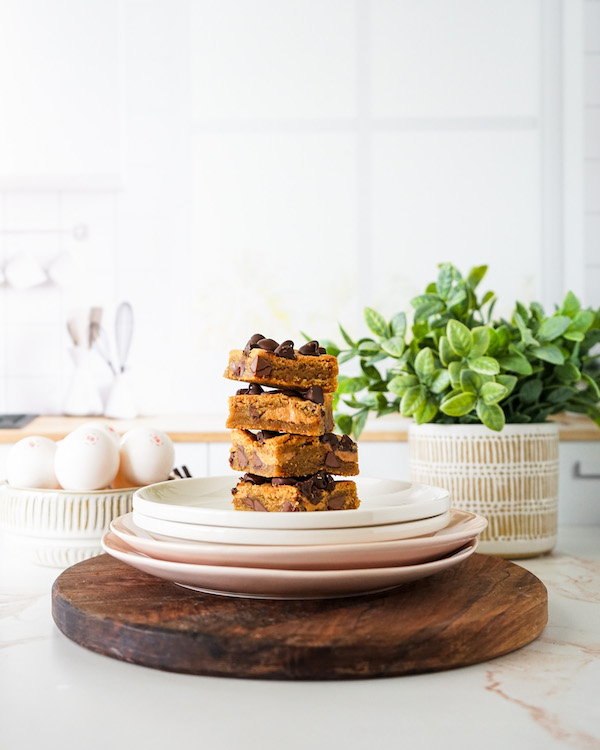 Let's talk about this afternoon snack. A peanut butter chocolate chip bar. A bar that is loaded with peanut butter and chocolate chips. It is so soft and chewy. Like melt in your mouth and a bar that you can't just eat one of them.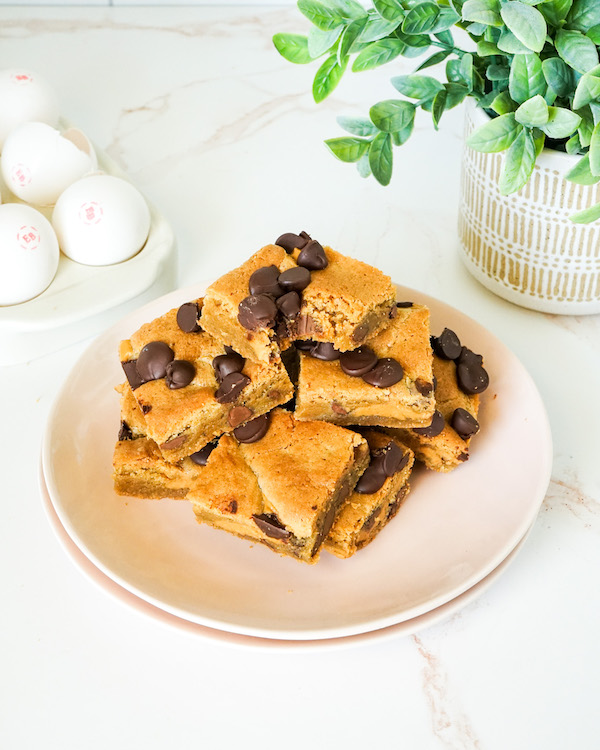 Start by creaming the butter with brown sugar and sugar. You want this light and fluffy, before adding some peanut butter. This will really help mix the peanut butter thoroughly through the dough. Add in your Eggland's Best Eggs, make sure they mixed in well before continuing adding the ingredients. Make sure to add in vanilla. I think all baking needs some vanilla. Slowly mix in your dry ingredients and then your chocolate chips. Put one layer of dough on the bottom of the pan. Now it's time to add the dollops of peanut butter, before adding the remaining dough. Bake away. About 2 minutes before it is done, pull it out the oven and sprinkle a few more chocolate chips on top.
Grab your Eggland's Best eggs, peanut butter and a mixing bowl. You are gonna love this recipe!! Like my kids like to say it is busting or bussing, I really have no idea.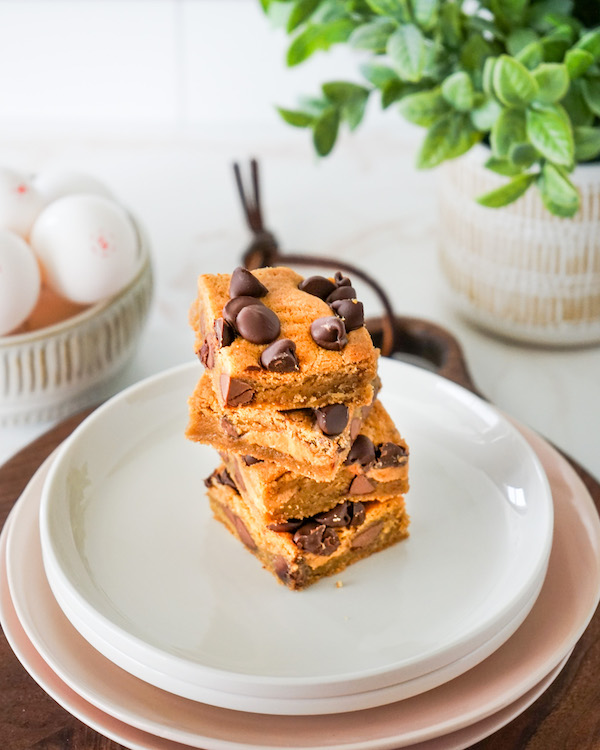 Happy Baking from my Kitchen to you Kitchen 💕
Billie-Jo
Ingredients
1 cup unsalted butter

¾ cup brown sugar

½ cup sugar

¼ cup creamy peanut butter

2 large Eggland's Best Eggs

1 tbsp vanilla extract

2 ⅓ cups all purpose flour spooned and and leveled

½ tsp baking soda

½ tsp baking powder

½ tsp salt

1 ¼ cup chocolate chips (divided)

1 cup of creamy peanut butter
Directions
Preheat the oven to 350. Line a 9"x13" pan with parchment paper and set aside.

In a small bowl add your Eggland's Best eggs, set aside.

In a medium size bowl, whisk together the flour, baking soda, baking powder and salt, set aside. 

In a large mixing bowl, cream together butter, sugar and brown sugar. Cream for 3 minutes until light and fluffy. Make sure to scrape down the sides of the bowl when needed.

Add in peanut and mix until combined, about 1 minute. 

Add in eggs one at a time, make sure each one is incorporated.

Add in vanilla, mix for 30 seconds.

Slowly add in half the dry ingredients, mix for one 1 minute. Make sure to scrape down the sides of the bowl. Add in the remaining dry ingredients, mix until very few traces of flour are left.

Add 1 cup of chocolate chips to the dough and mix for 1 minute. 

Spread about ⅔ of the dough onto the bottom of the prepared pan. 

With the remaining 1 cup of peanut butter, use a small scoop of spoon, drop dollops of peanut butter onto the dough, spacing about 1"-2" apart.

Add the remaining dough on top, it is okay if the peanut butter shows.

Sprinkle the remaining ¼ cup of chocolate chips on top. 

Bake at 350 for 18-20 minutes or until a toothpick comes out with very few crumbs.  Pull the pan out of the oven and sprinkle the remaining ¼ cup of chocolate chips, place the pan back into the oven for 2 minutes. You want the chocolate chips to melt just a little bit.

Allow the bars to cool for 30 minutes before slicing and serving.
Ready in 40 minutes
Serves 18
351
Tips & Recommendations
We love using Eggland's Best eggs. We know that they fresher longer compared to ordinary eggs. They have 25% less saturated fat compared to ordinary eggs, plus they have more than double the omega 3's when compared to ordinary eggs.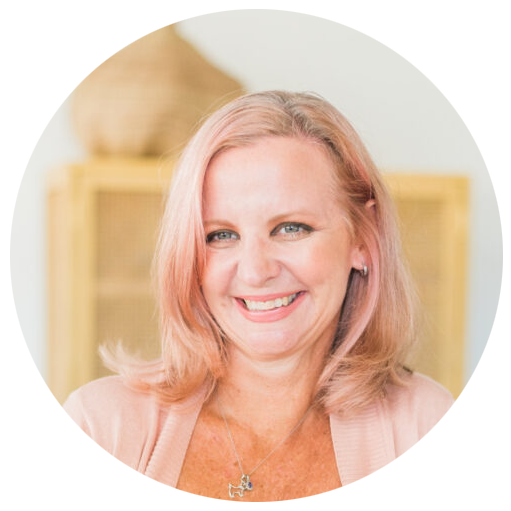 Hey there!!
I'm Billie, a recipe creator, food photographer, a girl that just loves to be in the kitchen and a travel lover. more >
Related Recipes