RECIPE
Pepperoni Rolls
One of my favorite things to make for a party, school lunches or even road trips is pepperoni rolls. Everyone in my family loves them. I grew up eating pepperoni bread, which is still a favorite. Jimmy grew up eating pepperoni rolls. Since I have already share my pepperoni bread recipe with you, I thought it was time to share my pepperoni roll recipe with you, since they are from Jimmy's childhood.
I love to make pepperoni rolls because I use them for so many things. The kids love having them for lunch. For years I have made them for road trips and we have even taken them on the airplane. I make them for parties, you name it, these rolls are perfect for just about any occasion.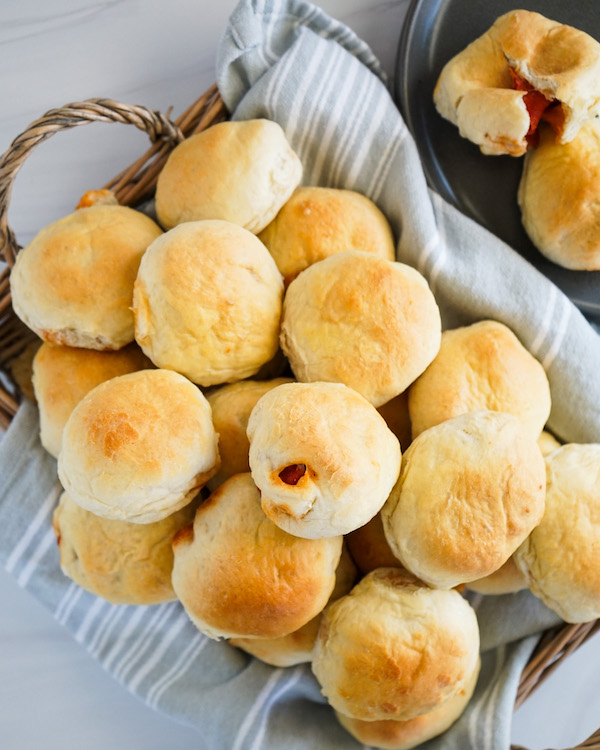 I start with Rhodes bread. I love the way they rise when pulled from the freezer. They are a lighter and fluffy roll and have a slight hint of sweetness to them. Which goes so well with the pepperoni. They usually take about 5 hours to rise. Sometimes I will take them out the night before, if I am making them in the morning. Once I am ready to make the rolls, I flatten them out either using my hands or with a roll pin. Add the pepperoni and cheese next in the center of the roll. I like to wrap the dough around, almost like I am wrapping a present. Then I roll it together. I will place smooth side up on the pan. I use spray butter to add a little shine, but you can brush a little bit of melted butter if you want. Bake for about 15 minutes.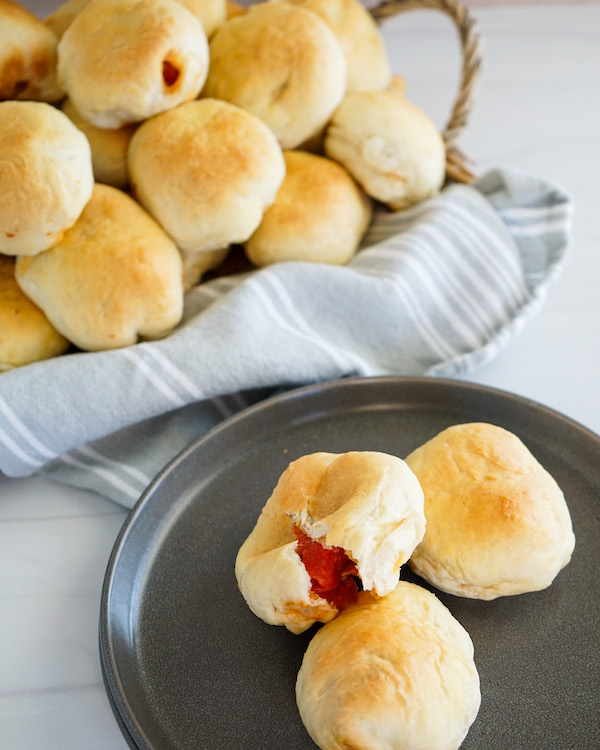 I can't wait to hear how you like these and what you use them for. Everyone is gonna love them.
Love from my Kitchen to your Kitchen 💕
Billie-Jo
Ingredients
24 Rhodes frozen rolls

1 lb of pepperoni sliced thin or more

1 ½ cups mozzarella cheese 

Butter or spray butter
Directions
Pull 24 rolls out of the freezer and set on a plate or tray that is sprayed with baking spray. Let the rolls rise for about 4-5 hours. This will depend on the temperature of your house.  

Once the rolls have risen, preheat the oven to 425.

Flatten out each roll either with your hands or a rolling pin. 

If using sandwich sliced pepperoni, lay 1-1 ½ slices on each roll. If you are using smaller pepperoni, lay 3 slices on each roll.

Next add the cheese on top, 1-2 tbsp per roll. 

Grab the bottom of the dough and roll it into a ball, making sure to wrap the dough around the pepperoni and cheese.

Place pepperoni rolls on the tray and spray with butter or brush with butter. Bake for 15-20 minutes, this will depend on the size. Some frozen dough is smaller than the Rhodes dough.

Serve and enjoy.
Ready in 25 minutes plus time for the rolls to rise
Makes about 2 dozen
Tips & Recommendations
I prefer Rhodes rolls over other freezer brand rolls or Pillsbury refrigerated rolls. The cook times may varies with other brands and depending on the size of the rolls.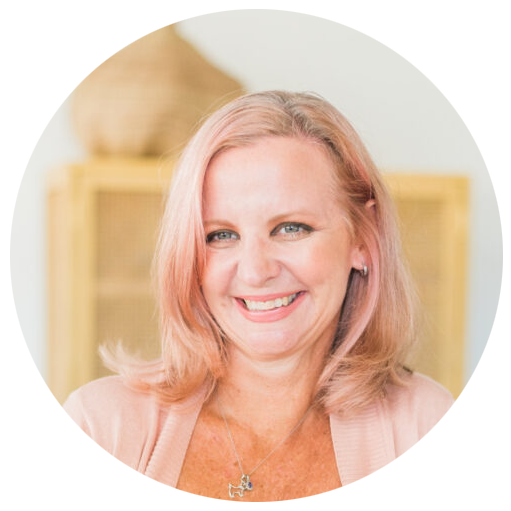 Hey there!!
I'm Billie, a recipe creator, food photographer, a girl that just loves to be in the kitchen and a travel lover. more >
Related Recipes