RECIPE
Pumpkin Chocolate Chip Scones
We love being in the kitchen, even the kids do. Some days it is actually hard to get the kids out of the kitchen. Which can be hard for me, the kitchen is my domain. A lot of times when I am feeling sad, mad or just not in the right place, I go to the kitchen. It can bring a smile to face thinking of all the memories I have from being in the kitchen and it can bring a calmness. So spending time with Jimmy and the kids in the kitchen is important to everyone in the family.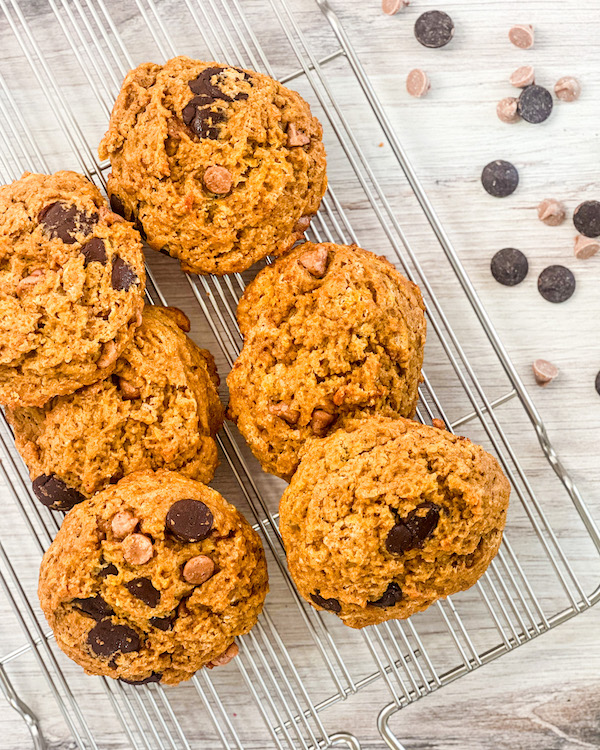 These scones were the kids idea. Isabella wanted scones and JJ wanted pumpkin and chocolate chips. I just happen to have salted caramel chips from Trader Joes and that was the perfect touch to the scones. You can use all chocolate chips if you want. Make sure to use super cold butter, I like to use frozen butter. When the scones bake the butter just melts throughout the scones. This gives the inside of the scone a flaky texture with a little bit of a crisp edge. Making for the perfect scone. Plus they are full of flavor.
If you are not a fan of scones, I just you try one of my recipes. My scones are always moist and I really only make drop scones. Let's be honest, a drop scones and your traditional rolled and cut scone will taste the same. So don't be afraid of baking scones, they are actually pretty easy to make.
Love From My Kitchen 💕
Billie-Jo
Ingredients
2 ¼ cup all purpose flour

½ cup brown sugar

1 tbsp baking

1 tsp cinnamon 

1 tsp pumpkin spice

½ cup unsalted chilled butter diced into small cubes

½-¾  cup pumpkin puree

¼ cup milk cold

1 large egg cold

1 tsp vanilla extract

1 cup chocolate chips or half chocolate chips and half salted caramel chips
Directions
Preheat the oven to 400. Line 2 trays with parchment paper, set trays aside. 

In a large mixing bowl, whisk together flour, brown sugar,  baking powder, cinnamon, pumpkin spice and salt.

Grate butter into the flour mixture. Use a pastry cutter to cut the butter into the mixture. 

In a separate bowl whisk together milk, pumpkin, egg and vanilla. Pout the wet ingredients into the dry ingredients and mix together. 

Fold in the chocolate and salted caramel chips. 

Scoop batter onto the prepared tray. Bake for 15-18 minutes until done. The edge will be slightly brown. 

Scones will stay fresh for 3 days.
Ready in 30 minutes
Makes about 1 dozen
Tips & Recommendations
Frozen butter works best. Make sure to use cold milk and egg.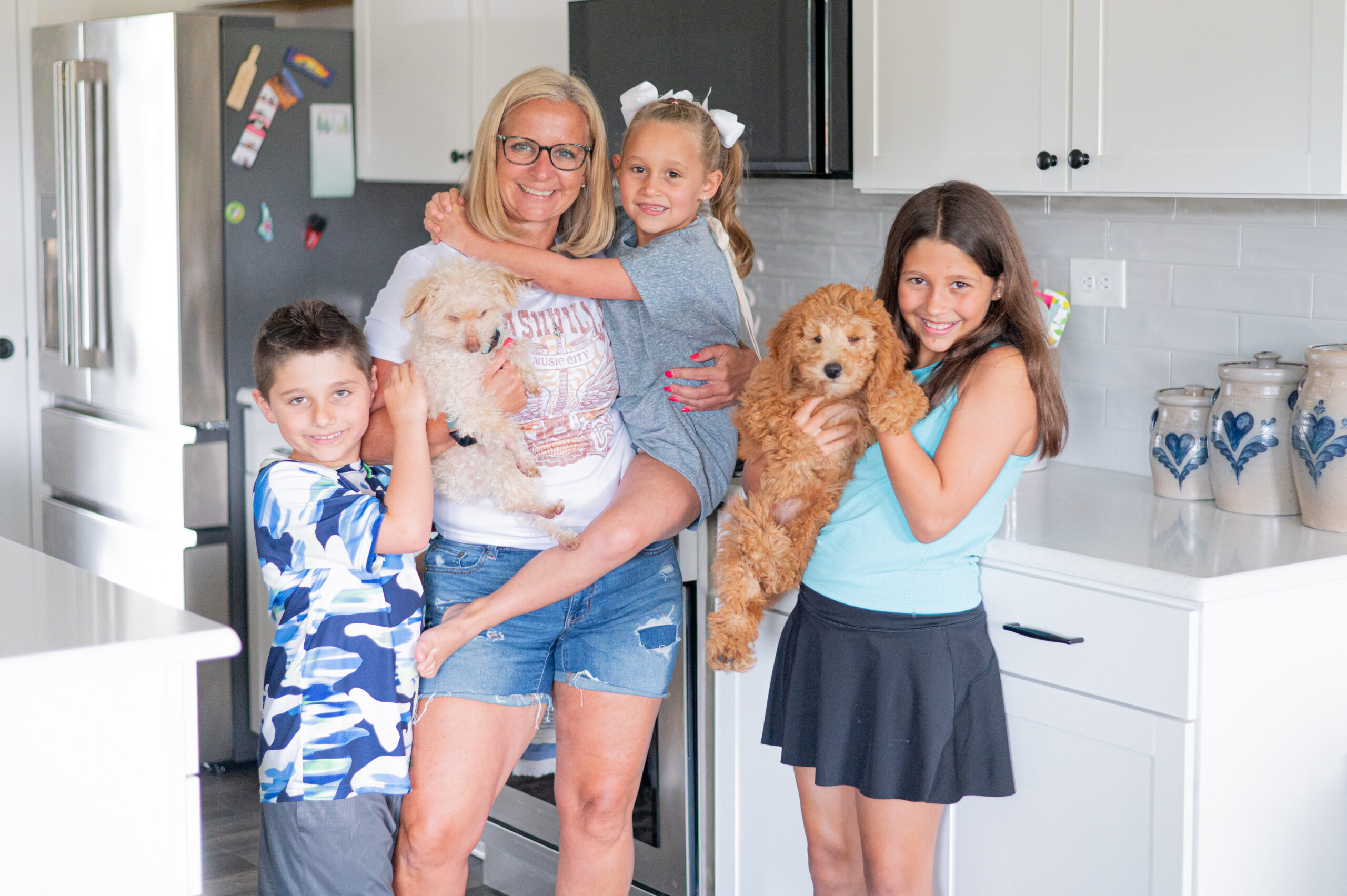 Latest Recipes